12 Best Places to Visit in Hangzhou for First-time Visitors
Hangzhou, regarded as "Heaven on Earth", is one of the most beautiful cities in China. The stunning natural landscapes, impressive historical sites, palatable Zhejiang cuisine, and more make it a popular tourist city. This article will introduce 12 best places to visit in Hangzhou for the first-time visitors to enjoy a pleasant trip there.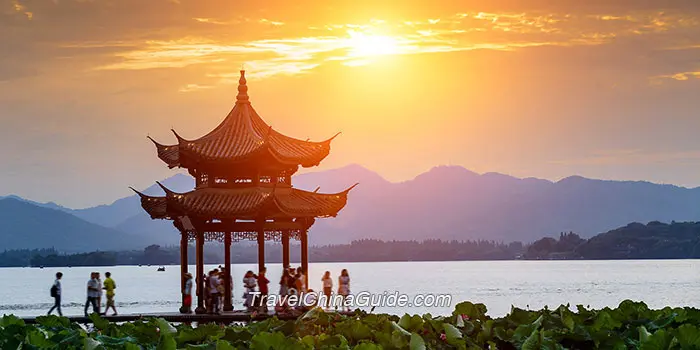 West Lake is undoubtedly the most famous Hangzhou place to visit and a Hangzhou must visit. The lake scenery is charming in all seasons, including rippling water, green willows in spring, pink lotus flowers in summer, red leaves in autumn, pure white snow scenery in winter, and abundant historical relics scattering around it. In addition to strolling, one can take a boat to cruise on the vast lake, or rent a bike to cycle around it.

West Lake Cruise

Recommended Tour:

One Day Private Hangzhou City Tour from

$92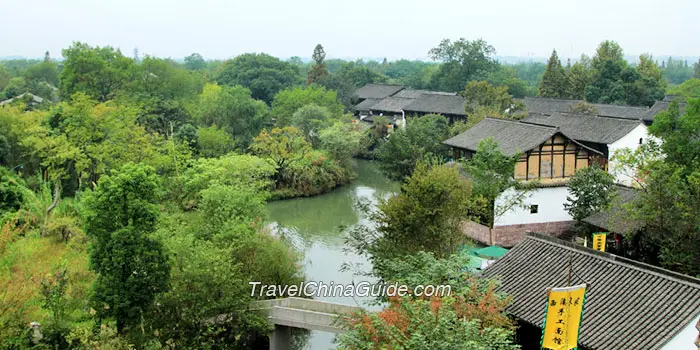 Xixi National Wetland Park is a natural wetland in the west of Hangzhou. Although it is a popular Hangzhou tourist place, you won't feel over touristy there for it is quite large with crisscross causeways. You can take an old-timey boat to see the causeways, lush vegetation and traditional houses on the banks. After going ashore, you can take a stroll in the classical gardens and taste delicious local food in the restaurants. The flying reed catkins from November to December is one of the most-praised scenery there, as if it's snowing. On
Dragon Boat Festival
usually falling in June, the exciting dragon boat race is also an appeal in this beautiful Hangzhou place.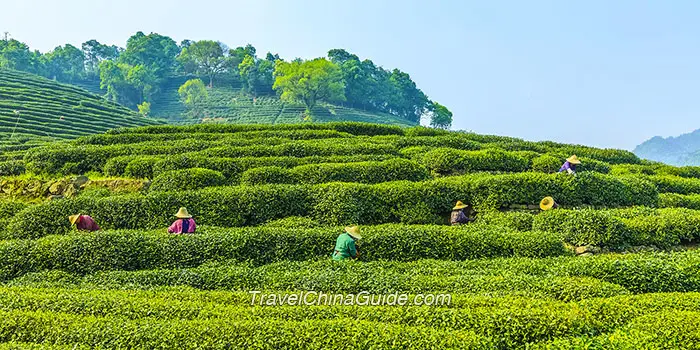 Famous for the local specialty
Longjing Tea
, Longjing Village is encompassed with large areas of tea trees. There, you could see the terraced fields being covered by tea trees layer upon layer, like a waving green ocean. In addition to appreciate the beautiful scenery, visitors can try to pick tea leaves and make tea on their own and taste the freshly made Longjing Tea. Longjing Village is very close to West Lake to the south, so you could go there after visiting West Lake.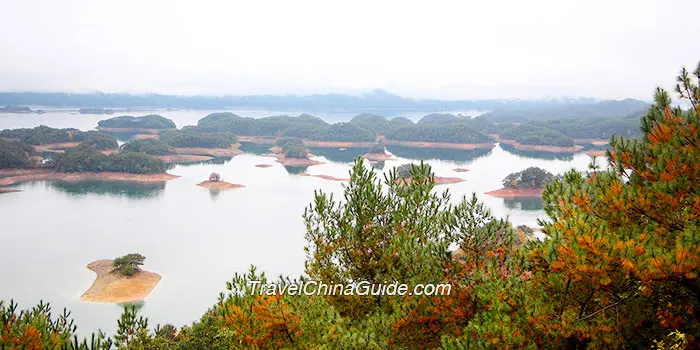 Although as far as about 150 km (93 mi) southwest to Hangzhou downtown, Thousand Islets Lake is among the worthy places to visit in Hangzhou China. It is a vast lake with numerous islets dotted in, hence the name. You can take the yacht to cruise around the lake, seeing the lake scenery and ancient villages on banks. Rafting is the most popular activity there, especially in summer. The lake is abundant in sea creatures, so do not miss tasting the fresh sea food here.

Thousand Islets Lake Cruise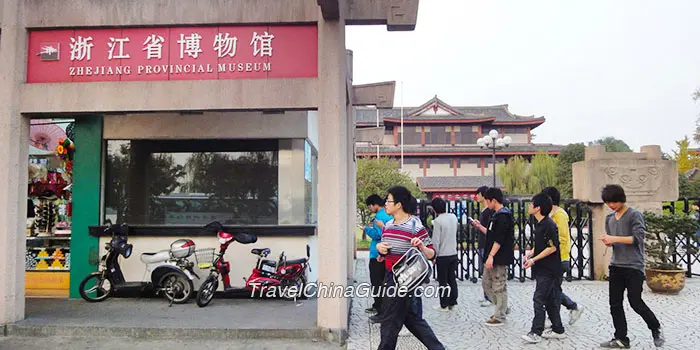 Zhejiang Provincial Museum is included in the places to go in Hangzhou for it is the largest museum in Zhejiang housing more than 100,000 pieces of relics, including unearthed remains of Hemudu Site, jade wares, celadons, Buddhist wares, ancient mirrors, ancient coins, paintings, lacquerwares, etc. It is the best place to learn local history and culture. It has several venues and in the Gushan venue near West Lake, you can see the artworks and the traditional garden. In the Wulin venue, you may see more collections and more precious treasures.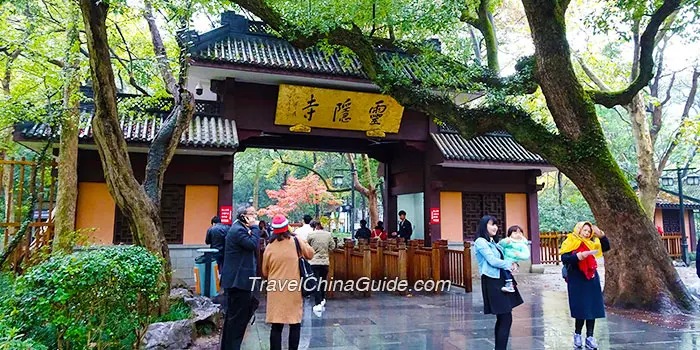 Located by the West Lake, Lingyin Temple is one of the most famous Buddhist temples in China welcoming endless people to pray for blessings. Even if you are not a Buddhist, in this Hangzhou places to visit, you can appreciate ancient stone pagoda, pattra-leaf scriptures, old Buddha statues, carvings, etc. On the back hill, you would see diverse grottoes with various ancient Buddhist statues, which is rare to see in Hangzhou even southern China.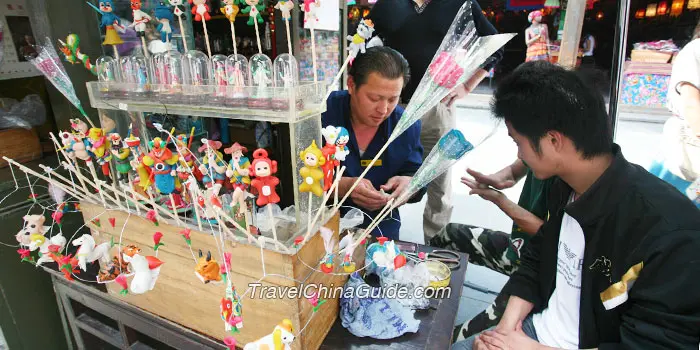 Qinghefang Ancient Street has been the busiest commercial area in Hangzhou for long. It was once close to the imperial palace in
Southern Song Dynasty
(1127 - 1279 AD), but what you can see at present is what it was like in late
Qing Dynasty
(1644 - 1911 AD). The traditional style architecture will make you feel like traveling through time to the past. Many of the architecture are used as shops selling local snacks, antiques, old paintings, and so on. So in addition to appreciating the old architecture in this place to visit in Hangzhou, you can try some traditional pastries and buy some featured souvenirs.
Prince Bay Park, aka Taiziwan Park, is a romantic place in Hangzhou. Situated on the southwestern bank of West Lake, it's very well known for the tulips in spring. In late March and early April, countless tulips in full bloom make it a colorful fairy world, together with oriental cherry blossoms and hyacinths. The lush summer green, autumn leaves and snow landscapes in winter are also pretty to enjoy. Many lovers go there for date or taking wedding photos.
9
Former Residence of Hu Xueyan
Hu Xueyan is the richest man all over China in the late Qing Dynasty, and his luxury residence is a masterpiece among southern China classical residences. You would marvel at the delicate buildings, fine carvings, furniture and decorations, and find China's largest artificial rock cave there. In addition to the garden and mansion, the artworks of famed ancient calligraphers and other relics are kept there, which contributes to making the old residence one of the best places to see in Hangzhou.
Hangzhou was the capital of China in the Southern Song Dynasty, and Song Dynasty Town is a retro town bringing you back to that golden age. You may stroll on the street to feel what the ancient China town was like. Besides, there are many performances showing you the interesting folk customs back then. At the Time Travel Park, you could see the single girls choosing their bridegrooms by throwing embroidered balls, and people in traditional costumes playing flash mob. Among all the shows and performances, the "Show of Songcheng" is the most wonderful. With so many surprising things to experience, Song Dynasty Town is absolutely one of the top Hangzhou places to visit.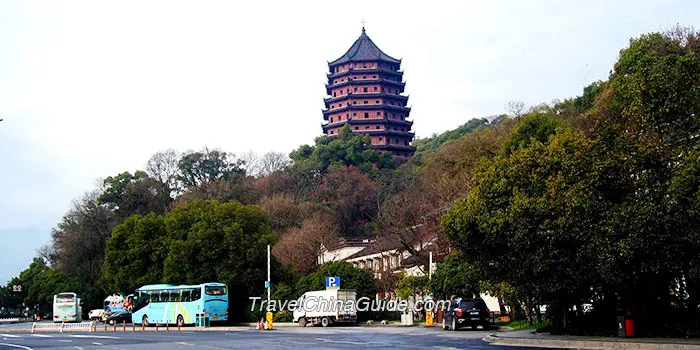 Ancient Six Harmonies Pagoda, or called Liuhe Pagoda, stands south to West Lake and on the northern bank of
Qiantang River
. It was built with a special structure, in a result that you see 13 floors outside but it actually has 7 floors inside. You may climb to its top to overlook surroundings. Around the 15th day in 8th lunar month, it's probably the best place to go in Hangzhou for it's a good site to witness the well-known rushing tides of Qiantang River. The garden below housing many miniature models of ancient towers and pagodas around China is also a highlight to see there.

Recommended Tour with Six Harmonies Pagoda:

2 Days Private City Tour in Hangzhou from

$239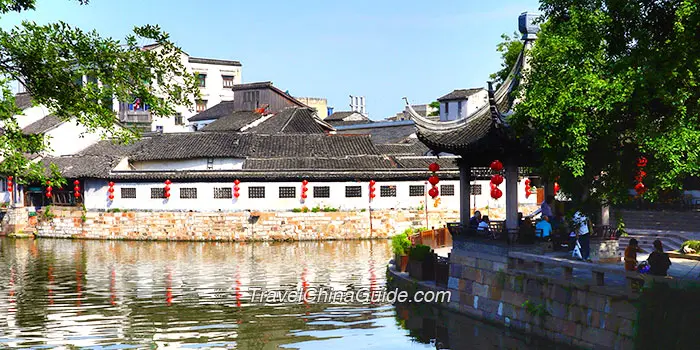 Nanxun Water Town is one of the best water towns in China keeping the appearance of
Ming
(1368 - 1644 AD) and Qing Dynasties well, so it is recommended as one of the top places to visit in Hangzhou. What's more, it's quite rare as some houses were constructed in both Chinese and western style, such as the former residence of Zhang Shiming, which holds the stained glass, latticed windows and arched doors from French. Visitors are highly recommended to take a boat to appreciate the buildings as well as the natural sceneries at a leisurely pace.

Recommended Tour:

One-Day Independent Tour in Nanxun Town from

$130
- Last updated on May. 25, 2023 by Catherine He -