Top Beijing Attractions
More Things to Do
Top 10 City Tours
Beijing Bike Tours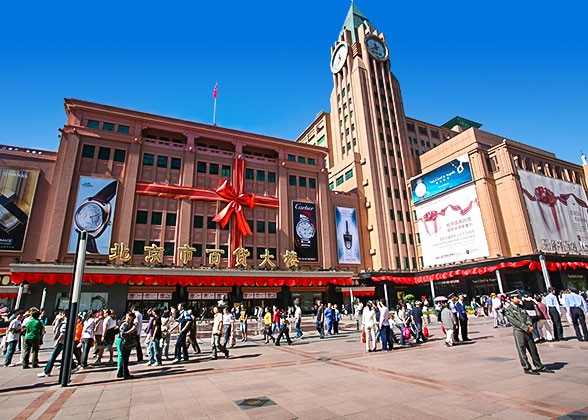 Wangfujing Street has been listed in many travelers' schedule. It is not only a golden commercial district with dozens of shopping malls, but also with numerous historical heritages nearby. Ride a bicycle freely to explore and look around the area.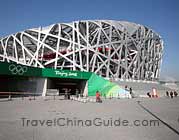 Beijing, successfully hosted the 2008 Olympic Games, has become the focal point of the whole world. Especially, more and more people are dreaming to look around the Olympic Park in person. The best way to visit the park is by bicycle which is free, convenient and at close quarters.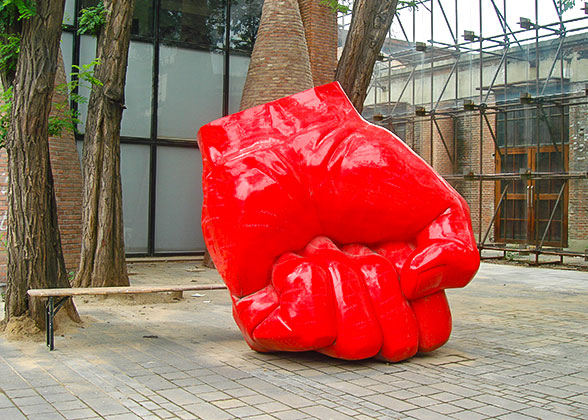 Beijing is not only rich in historical and cultural heritages, but also plays a leading role in fashion and art fields. Cycle and follow this Beijing bike tour which takes in the most fashionable shopping mall - The Place, the most well known bar street - Sunlitun, the most popular artistic area - 798 Art Factory and the high standard art gallery - Guanyintang Culture Avenue.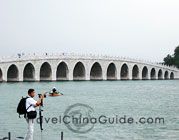 This Beijing cycling tour will take you to the Xicheng district and Haidian District. Starting from the Exhibition Hall and ending at the Summer Palace. En route, you may visit the sites involved culture, animal, sports, history, etc. By visit we learn.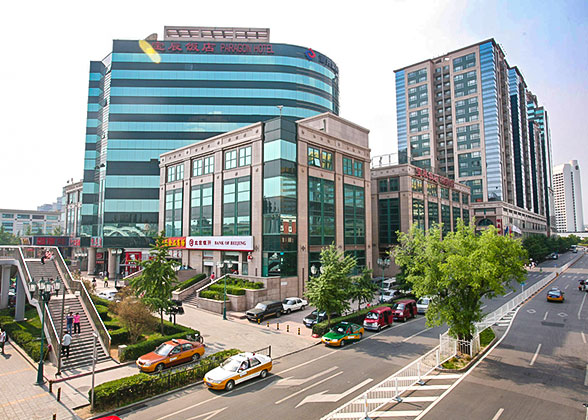 CBD, Central Business District, is a most prosperous zone. This deliberately scheduled Beijing bike tour will take you to visit the breathtaking skyscrapers in the area as well as villages in Sanlitun and Chaoyang Park.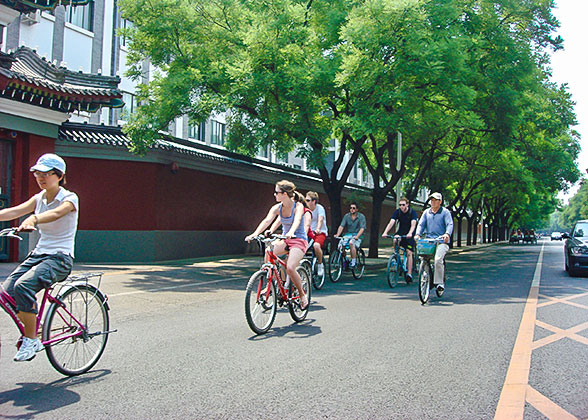 This short half day bicycle tour Beijing will take you to get a close view of the historical relics, old cultural sites as well as modern buildings and gardens in the eastern part of the city. If you take the trip in the evening, you can also experience the yummy local dishes at the famous Gui Street and the vibrant environment at Sanlitun Bar Street.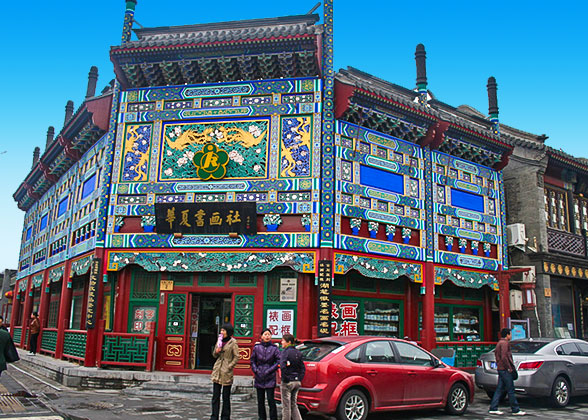 Beijing is an ancient capital city of China and you can always find historical sites here and there. For people who are interested in local culture, a visit to South Xinhua Road will be a great joy.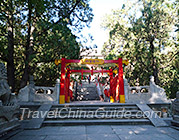 This is another cycling route across Xicheng District and Haidian District, which covers from the city center to the 5th Ring road. It is rather energy-requiring. It may be a good opportunity for an outlet of the emotions.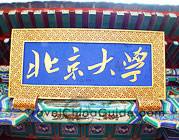 As the highest educational institution in China, Peking University enjoys a most illustrious reputation and is the dream land of Chinese students. It was founded in 1898, and was the first national university in China. This cycling tour Beijing will guide you through the campus so as to appreciate the evolution and sparkling spirit of this highest educational institution.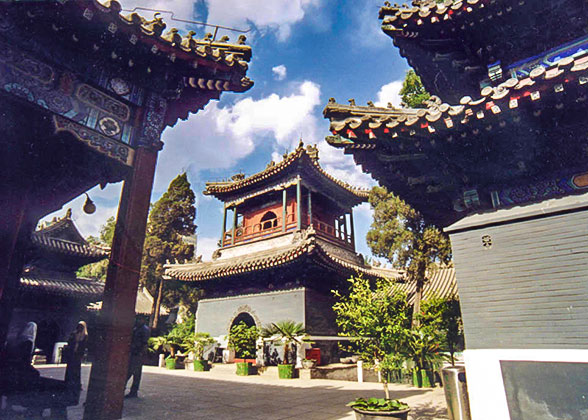 Beijing is famous not only because of its historical sites, but also various kinds of food. Have a try to different kinds of Muslim food in Niujie (Ox Street) and experience the Muslim culture.

Top 10 Things to Do in Beijing