Top Shanghai Attractions
More Things to Do
Top 10 City Tours
SH01-07: One Day Shanghai Jewish Tour
Huoshan Park - Tilanqiao Jewish Isolation Region - Jewish Refugees Museum - Urban Planning Exhibition Hall - The Bund
Free Cancellation

24-hour Before

This Jewish tours Shanghai China will introduce the Jewish dwelling district during the World War II (1935 - 1945) and the time before. In the morning, our guide will pick you up at your residence hotel in Shanghai and accompany you to the former Tilanqiao Jewish Isolation Region.
Firstly, you will stroll along in the Huoshan Park, and then up narrow lanes of the historical block to view old-style residences by your side. Meanwhile, our guide fills you in with historical events of those days. You will then be led to the Jewish Refugees Museum, the former Jewish synagogue, for a better understanding or empathy.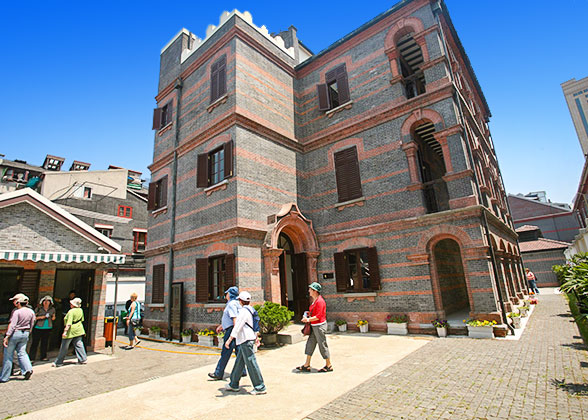 Jewish Refugees Museum
Local people playing cards in Huoshan Park
After a whole morning exploring Tilanqiao Area, you can get an idea of how Shanghai City came into being at the Urban Planning Exhibition Hall after buying your own lunch. Then this Shanghai Jewish ghetto tour winds up in the Bund Area, where 52 exotic buildings from early 19th century contrast with the futuristic skyline on the other side of the Huangpu River.
If your time permits, you may factor in another historical block, the French Concession, to further mingling in the exotic and romantic. By the end of the Shanghai Jewish tour, our guide will escort you back to the hotel and say goodbye.
Meals: No meals, advice freely available
Huoshan Park
Not covering much ground, the Huoshan Park used to be a backyard for the Jewish community. You can identify a former shelter for Jews inside. Nowadays, locals utilize it for recreational and civic purposes.
Tilanqiao Jewish Isolation Region
From 1934 until the end of the World War II, nearly 20,000 Jews inhabited the Tilanqiao Area, resulting in several old European-style buildings and a sense of history. It is the only place where wartime Jewish refugees congregated. Nowadays, the brown-colored houses shelter ordinary people, who go about their daily lives not that much different.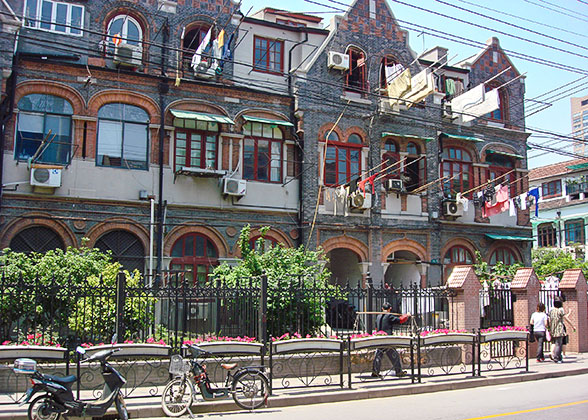 Former houses of Jewish refugees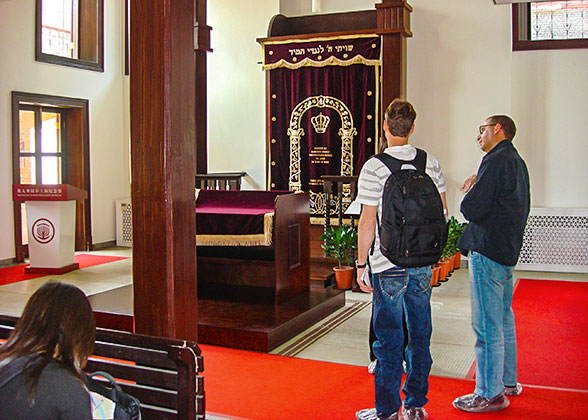 Jewish Refugees Museum
Jewish Refugees Museum
Among all the brown-colored buildings, the one with three floors and a pointed roof is the Jewish Refugees Museum, a former synagogue, where the Jews worshipped. An archive of photos, files, documents, as well as artifacts bear them witness.
Shanghai Urban Planning Exhibition Hall
With the assistance of our guide, you get a better comprehension of Shanghai City's developmental history. A panoramic model of the whole city can also be examined there.
Prices (US$ Per Person)
1 person

$229

2 persons

$132

3 persons

$107

4 persons

$85

5 persons

$81

6 persons

$69

7 persons

$65

8 persons

$61

9 persons

$58

10+

$53

Price Includes
Private English-speaking guide
Private driver & air-conditioned vehicle
Entrance fees to tourist sites
Price Excludes
Hotel accommodation with breakfasts
Lunches and dinners
Tips or gratuities for guide and driver
Itineraries you may also like:
The above routes do not meet your requirements? Please click
Tailor My Trip