To whom may travel to Beijing around July 1st 2021,

Tian'anmen Square Closed from June 23rd to July 1st
The Tian'anmen Square in Beijing will be temporarily closed to the public from June 23rd to July 1st, according to a notice recently issued by the Tian'anmen Area Administrative Committee. The full text is as follows:

In accordance with the overall work arrangements for the celebration of the 100th anniversary of the founding of the Communist Party of China (CPC), the facility construction and decorations for the celebration will be carried out on Tian'anmen Square and in the surrounding areas from May 25th to July 1st, 2021. During the construction period, in order to avoid the mutual interference between the construction and the visitors, and ensure safety, the relevant areas will be enclosed. Sorry for any inconvenience.

Due to construction, Tian'anmen Square will be closed from 0:00 on June 23rd to July 1st, 2021. It will reopen in the morning of July 2nd according to the actual situation. Visitors are suggested to make proper arrangements in advance.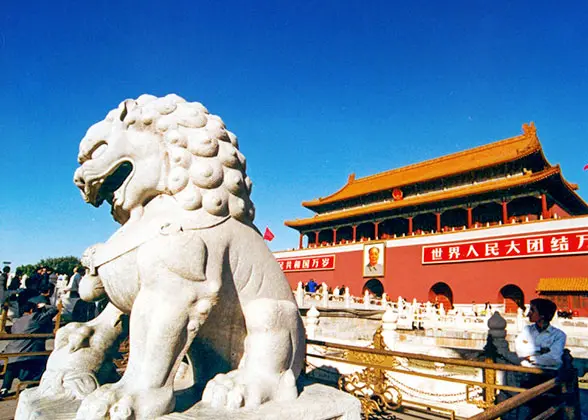 Tian'anmen Square
1.
The closed attractions include the Tian'anmen Tower, Great Hall of the People, Memorial Hall of Chairman Mao, and Monument to the People's Heroes on and around the
Tian'anmen Square
.
6.
The Olympic Forest Park opens as usual, but the Olympic Tower on its south gate will be closed on June 17th, 18th, 22nd, 25th, and 29th due to facility maintenance.
Tips on Traveling to Beijing during Summer Vacation
1.
July and August are summer vacation months for students, and there will be a travel peak. You need to make early bookings of hotels, flights, and train tickets. When visiting popular attractions such as the Forbidden City, Summer Palace, and Temple of Heaven, you'd better go early in the morning. Remember that the tickets to the Forbidden City need to be booked online and can be booked as early as 10 days in advance.
2.
Beijing is hot and rainy in summer, so you should pay attention to sun protection, heavy rain and thunderstorms. See the weather forecast in advance, and if there is heavy rain, do not go to the suburban mountains and the Great Wall sites.
Top Things to Do in Beijing in Summer
1.
Go Boating and Appreciate Lotus Flowers: June to August is the time for lotus blooming in Beijing. The best places to go include the Beihai Park, Summer Palace, Old Summer Palace, Shichahai, Lianhuachi Park, and Purple Bamboo Garden.
2.
Suburban Summer Escapes: The cool mountains and resorts in the environs enjoy great popularity in summer. The Simatai Great Wall, Gubei Water Town, Kangxi Grassland, Cuandixia Village, Jingdong Grand Canyon, Shidu Scenic Area, and Yunmeng Mountain are ideal destinations to beat the summer heat.
3.
Find Indoor Coolness: The National Museum, Capital Museum, and Beijing Aquarium are good choices.
You May Like:
12 Popular Beijing Activities to Beat the Summer Heat