10 Best Old Towns in China
In China, there are plenty of old towns renowned for a long history, unique ancient architecture, beautiful natural scenery, and slow lifestyle of the locals. They provide a nice choice for you to discover the past of China and understand more about its people. Besides, many ancient towns in China are excellent spots for taking photos. Read through this list of 10 best old towns in China and find one that you would like to explore..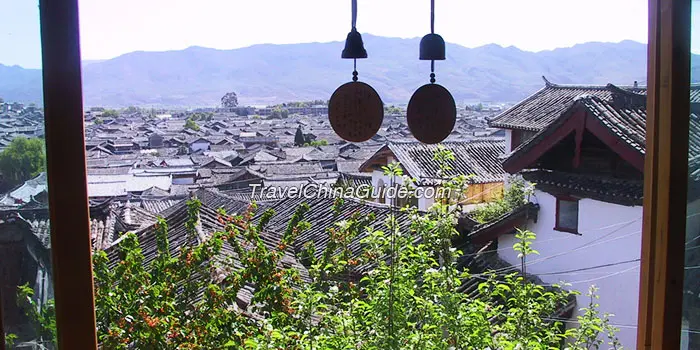 Located in Lijiang City of Yunnan Province, Lijiang Old Town is the one of the most famous ancient China towns with a history of about 800 years. Different from most China old towns, it does not have defensive walls. There are ancient wood houses with grey tiles, narrow lanes paved by cobbles and blue flagstones, and exquisite bridges over flowing streams. Standing on the east street of the town, you can see the nearby Jade Dragon Snow Mountain. Pop songs can be heard throughout the town as it is full of pubs and bars opening for business round the clock. On sunny mornings, there are always local Naxi people taking walks or selling vegetables on the streets. They wear the characteristic indigo clothes and headwear, which is very eye-catching.

Recommended Tour:

3 Days Lijiang Private Tour from

$349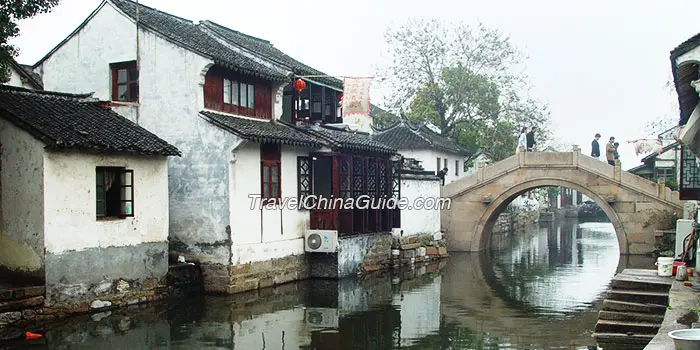 Lying between Suzhou and Shanghai, Zhouzhuang Water Town is surrounded by rivers and lakes. Owning to the advantageous location, it has been a thriving commercial center since ancient times. Walking into this old town in China, you will see a large number of Ming and Qing Dynasties (1368 - 1911) residences and 14 ancient stone bridges, which may make you wonder that you are in ancient China. The Twin Bridges, Shen House, Zhang House, Quanfu Temple, and Chengxu Taoist Temple are the must-see attractions. Touring in the town in early morning and at night, you will understand why Zhouzhuang was once nominated by CNN as one of the most beautiful towns in the world.

Recommended Tour:

5 Days Shanghai – Suzhou Tour with Zhouzhuang Water Town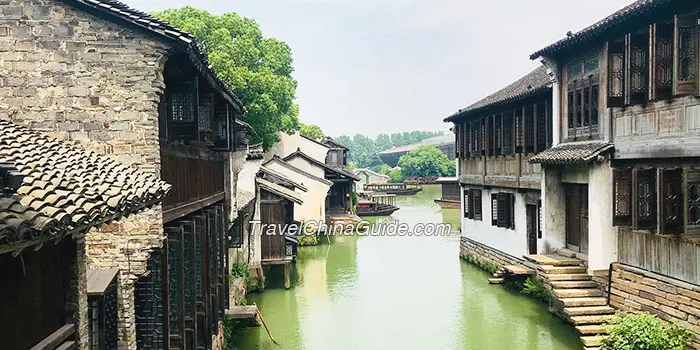 Wuzhen Water Town is undoubtedly an ideal place to spend a leisurely day if you plan to visit Shanghai or Hangzhou. It has a history of over 1,300 years and ranks among the top six ancient Chinese towns to the south of the Yangtze River. The main sightseeing area is divided into Xizha and Dongzha. Both are full of wooden riverside houses and pavilions. There are many old workshops, so that you will have a chance to see how locals dye cloth and make wine and pickles. It will be an amazing experience. At night, Xizha is very bustling with a series of performances like night watchmen patrol party and overwater flower drum opera. Besides, you can take in the stunning night piece and enjoy happy hours at the pubs.

Recommended Tour:

Explore Wuzhen Water Town from Shanghai from

$148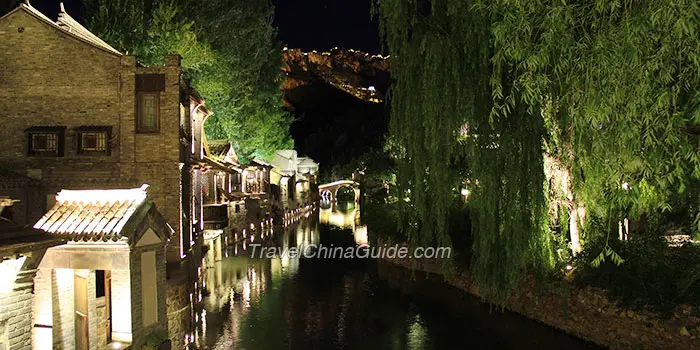 Known as "Wuzhen Water Town in North China", Gubei Water Town leans against the Simatai Great Wall in Miyun District of Beijing, about 140 km (87 mi) from the city center. As a thousand-year-old town, it is elegant and picturesque. Rows of houses, bluestone roads, and long alleys present an ancient town China before your eyes, while it also features the characteristics of southern China water towns as it was built beside a river. Inside the town, you can find temples, wine workshops, dyehouses, ancient academies, ancient bodyguard agency and a guild hall. At night, the whole town looks even more beautiful as all the lights are illuminated. You can ascend the Simatai Great Wall to enjoy the panoramic night scene.

Recommended Tour:

4 Days Beijing Tour with One Night at Gubei Water Town from

$99

Book a ticket for Simatai Great Wall
.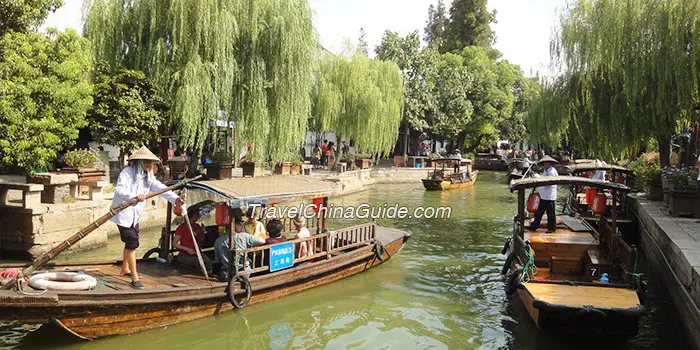 About 50 km (31 mi) southwest from downtown Shanghai, Zhujiajiao is perhaps the best-known ancient China town in Shanghai. It's especially popular among tourists with a tight schedule in Shanghai thanks to the short distance and convenient transportation. Nine old streets crisscross in the town, among which the North Street is the most prosperous one. It is lined by Ming and Qing Dynasties style houses on both sides. Most of them are time-honored stores selling cloth, rice, wine, tea, and snacks. Bridges are another highlight in this town. Taking a boat to ride the waterways, you will encounter the bridges every now and then.

Recommended Tour:

One Day Shanghai Mini Group Tour with Zhujiajiao Water Town

Book a ticket for Zhujiajiao Water Town
.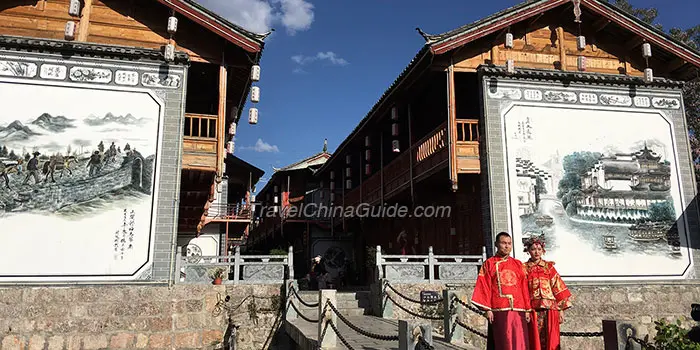 Located to the northwest of Lijiang Old Town, Shuhe Ancient Town was built in the Ming Dynasty (1368 - 1644). Though this old town in China is quite similar to Lijiang Old Town, it's less crowded and commercialized. If you want to seek quietness, it is recommended to take a layover here. Entering through the giant stone archway, you will walk along the bluestone road, which is lined by stores, restaurants, bars, and hostels. The river sourcing from the Jade Dragon Snow Mountain flows in the town, breeding the special local rainbow trout. Therefore, it's not strange that all restaurants here offer this specialty dish. In addition, don't forget to see the murals in the Ancient Tea Horse Road Museum.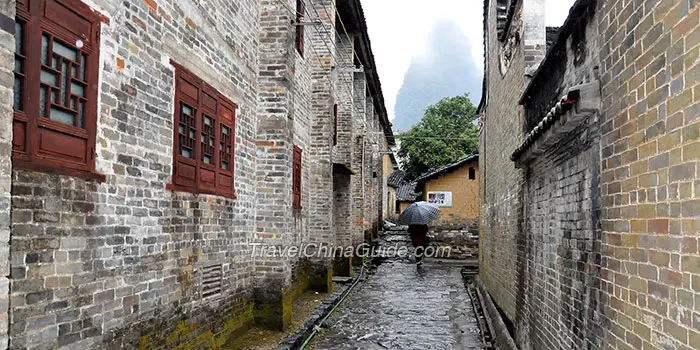 Considered as one of the best ancient Chinese towns, Huangyao Ancient Town owns a history of almost 1,000 years. It is located in Zhaoping County of Hezhou City, about 40 km (25 mi) from Hezhou and 200 km (125 mi) from Guilin. As most local residents have the family names of Huang and Yao, the town got its name Huangyao. As the town was famous for commerce in the past, the old houses on both sides of the streets were mostly old stores. Though they are not used anymore, you can tell the past prosperity of the town from the decorations and posters. Highlights in Huangyao Ancient Town include the Immortal Ancient Well, Anle Temple, Ancient Opera Stage, Sima Mansion, and "Dragon Claw" Banyan.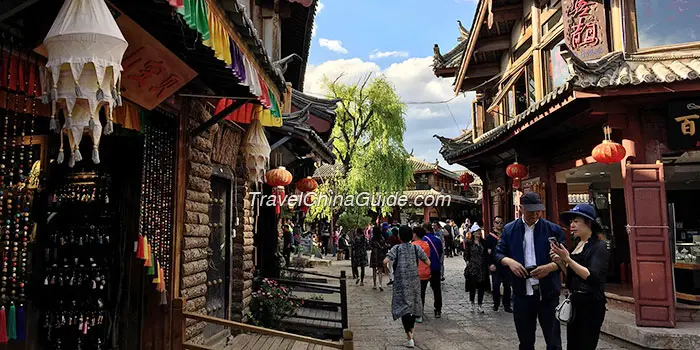 As a noted home town for overseas Chinese, Heshun Ancient Town is located in Tengchong County, Yunnan Province. This China old town used to be an important stop on the Southwest Silk Road and its history can be traced back to over 600 years ago. Temples, archways, and ancient residences from the Ming and Qing Dynasties are scattered all over the town. The Heshun Library with a history of over 100 years is the largest countryside library in China, possessing more than 70,000 books. Because of Heshun's short distance from Myanmar, about 70 km (43 mi), the buildings have a mixed architectural style of traditional Chinese and Burmese. Besides, you can find many jade shops in the town.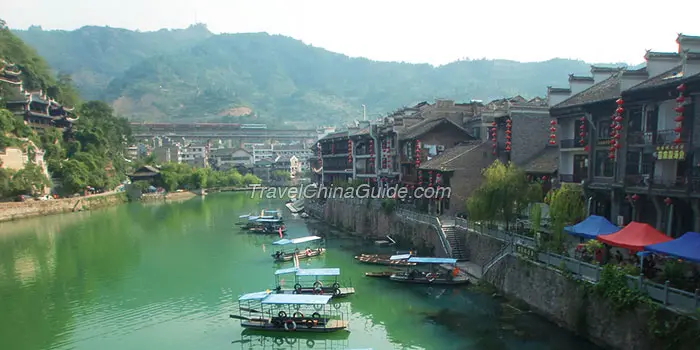 Boasting a history of over 2,200 years, Zhenyuan Ancient Town must be the most time-honored town in Guizhou. Wuyang River, the mother river of Zhenyuan, winds its way through this ancient town in China in an S shape, forming a natural Tai Chi diagram. During its long history, many historical celebrities lived here and left numerous inscriptions and calligraphy works. At the east part of the town, there is the Black Dragon Cave lying on the Zhonghe Mountain. It is a temple complex for worshipping Buddhism, Taoism, and Confucianism, which is very unique. Climbing up to the Yuping Mountain, you can have a bird's view of the whole town and Wuyang River.
10
Yunshuiyao Ancient Town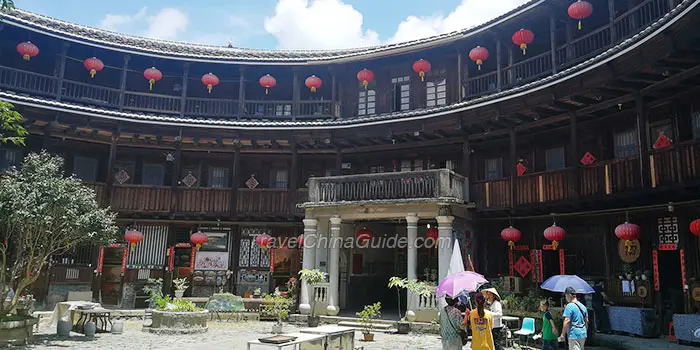 If you want to visit one of the old towns in China with unique architecture, a travel expert may strongly recommend the Yunshuiyao Ancient Town. Located in Nanjing County, Zhangzhou City, Fujian Province, Yunshuiyao is a part of Fujian Tulou, a world cultural heritage also known as the Earthen Buildings of Hakkas. All things in the town, including the long and narrow lanes, hundred-year-old banyans, marvelous earthen buildings, mountains, and rivers will remind you of the fairy world. Of course, the most important attraction you can't miss is the earthen building clusters. Dating back to the Yuan Dynasty (1271 - 1368), they are well-preserved. Among them, Huaiyuan Tower is the most exquisite and best-preserved double-ring earthen building and Hegui Tower is regarded the strangest tower in China for it was built on a wetland.
- Last updated on Apr. 14, 2021 -