Heilongjiang Travel Guide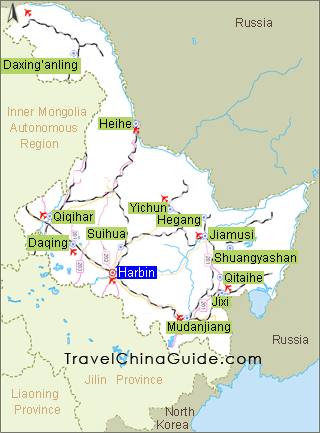 Are you a snow kind of person? If you like snow then you should visit Heilongjiang, a province, which brings you the wonderful scenery of northeast China. You will have chance to enjoy the national Ski Festival and Ice Festival held every year, and also the culture in the famous music town Harbin. Harbin, famous for its name 'Ice City', is the administrative center of the Heilongjiang Province.
Heilongjiang is located at north most of China and has an area of more than 460,000 square kilometers (177,607 square meters). It borders the provinces of Inner Mongolia to the west, Jilin to the south and Russia on the northeast. Historically it was one of the main gateways from China to Russian and Europe.
Cities
Ethnic Minority Groups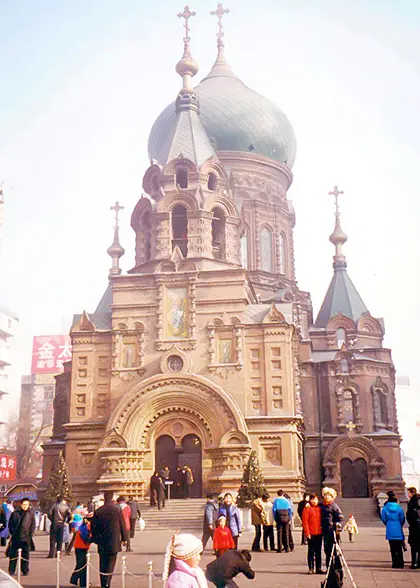 St. Sophia Church
With a population of over 36.8 million, there are about 35 ethical groups living in Heilongjiang Province. Among them the most characteristic ethical groups are Hezhe fishermen, Ewenki Hunters and Daur ethnical group, who raises mainly cattles. Their life styles are very different from each others. So if you are interested, you might feel free to spend time with them.
When to Go
In summer, if you go to this province, you will feel cool and comfortable. Average temperature is around 18

C to 23

C in July. It's definitely a summer resort. In winter, you will experience harsh and extreme cold. Winter there is long, cold and dry. In January, average temperature is about -31

C to -15

C, and the record low temperature was -52.3

C. So wrap up before you go, or purchase the fine quality leather hats, overcoats and shoes there to keep you warm. Annual average rainfall is 250 to 700 millimeters (9.8 to 27.56 inches), so the crops grow well and the typical northeast foods are dumplings, bread and sausages.
What to See
Of course, there is more than just cold. You can visit the snow resort.
Wudalianchi Global Geopark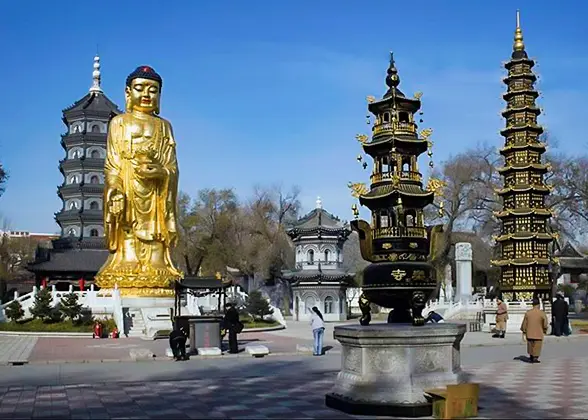 Temple of Bliss
, a natural volcano garden famous throughout the world, is also worth a visit. This unique land witnessed volcanoes' ravage to Heilongjiang Province.
Jingpo Lake
, the largest mountain lake in China, has a particular and wonderful Diaoshuilou waterfall. In the arctic pole village Mohe, you may be fortunate to see aurora borealis.
Festivals
The national Ski Festival is a wonderful program for those who like skiing; and the national Ice Festival displays the exquisite art of ice carvings and its elegant masterpieces. Both festivals are held annually from December to January. During the famous Summer Concerts in Harbin you will hear the most beautiful music in the world, especially the Chinese classical music. All this is pleasing to all both your eyes and ears.
Every year, tourists from various countries gather here in the winter months just to get a glimpse of snow. For some visitors it is a once in a lifetime opportunity to see snow.
| | |
| --- | --- |
| Harbin Ice and Snow World | Ice Sculpture, Zhaolin Park |