Luoyang Travel Guide
Located in west Henan Province, Luoyang is in the middle reaches of the Yellow River and encircled by mountains and plains. It is the cradle of Chinese civilization, as it was the capital city of 13 ancient dynasties from Xia Dynasty (21st-16th century BC). Boasting the world heritage site Longmen Grottoes and adjacent location to the famous Shaoling Temple, it is a popular destination in central China.
Peony is the city flower. The Peony Culture Festival, starting in April, attracts a great number of travelers worldwide. It is also famed as the 'Poets Capital' because poets and literates of ancient times often gathered there and left great works.
Chinese culture and religion have close relationship with the city. Many Chinese legends happened there, such as Nvwa Patching the Sky. Taoism originated there and the first Buddhist temple set up by the government was there. Many ancient inventions such as the seismograph, armillary sphere, paper making, printing and the compass originated there.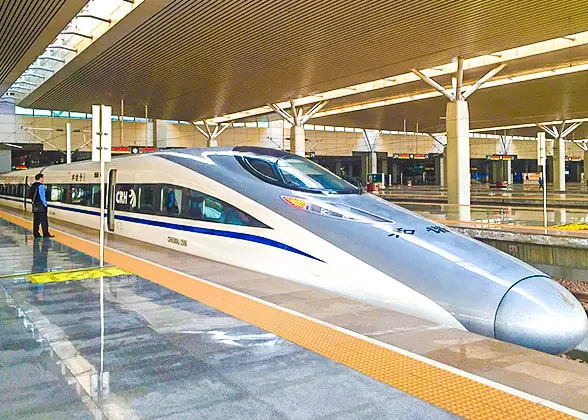 There is an excellent public transport system in Luoyang City. Beijiao Airport has many domestic flights to many large cities in other provinces. With two railway stations and Longhai Railway (an important east-west rail trunk) passing through, trains are readily available to reach the city. Longmen Railway Station makes sightseeing convenient. Special tourist buses near the Railway Station stretch to nearby cities and scenic spots.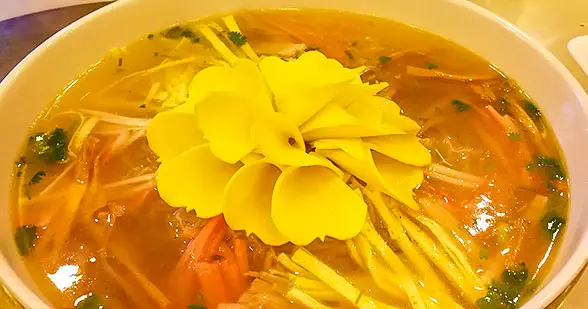 Dining is quite an enjoyable experience in Luoyang. The famous local Water Feast comprises of a series of soup dishes and is a great feast for eyes and taste buds. The time-honored Yan Cai, offers delicate and delicious imperial dishes such as the Yellow River Carp. Zhenbutong, an old and famous restaurant, is highly recommended. The various local snacks, including the Bufan Soup, Pepper Soup, mutton soup, and beef soup are all worth trying.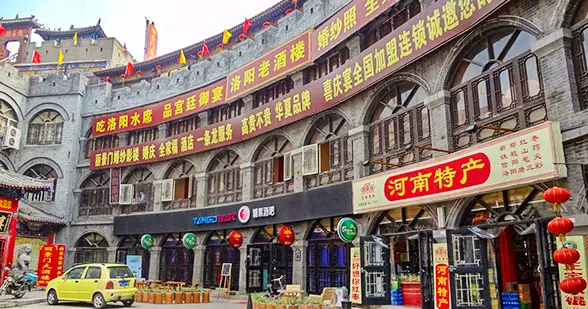 Local specialties such as ancient-style Palace Lanterns, bronze vessels and tri-colored glazed potteries will no doubt delight your eyes and offer you ideal souvenirs. Most souvenirs can be purchased at the old block of Lijing Gate Area. Today Shopping Mall (Xin Du Hui) is a place you can buy modern items and entertain yourselves.
Luoyang Old Street is a great place to go at night, because you can feel its long history as well as taste the authentic food. Vendors along the street offer mouth-watering snacks. If your visiting time is between April to October, you can try seeing the Longmen Grottoes at night. Colorful lights make the statues more beautiful and give them a sense of mystery.

Some basic facts and practical information are provided to help your trip, business or living in the city.
Area & Zip Code
Hospitals
Banks
Post Office
Churches
- Last modified on Sep. 10, 2018 -