Taiwan Weather in August
Taiwan weather in August is extremely hot, in both the north and the south regions. The average high temperature is 32℃ (90℉) or so. It's very common that the highest temperature goes up to 37/ 38℃ (99/ 100℉), and the sensible temperature may reach 41℃ (106℉). Under the sun with intense ultraviolet lights, it's likely that you get sunstroke, so take measures to protect yourself when going outdoor. August is in the time when typhoons are prevalent. While a typhoon passes the surrounding waters or lands Taiwan, the temperature would drop a little.
Averages for Taiwan Weather in August
Temperature: 28°C / 82°F
High Temperature: 32°C / 90°F
Low Temperature: 26°C / 79°F
Rainfall: 360 mm
Sunrise: 05:21 ~ 05:34
Sunset: 18:14 ~ 18:39
What to Wear in Taiwan in August
For Taiwan temperature in August is pretty high, short-sleeve clothes, T-shirts, skirts, shorts, and so on are suitable. The thin clothes made of cotton and linen are better, as they absorb sweat and are breathable. Besides, you must use sunscreen or wear a sun-proof coat, otherwise your skin would be reddened by the sunlight. Sandals are cool as well as convenient when going to beaches, and flip flops can also be wearable on some causal occasions. Besides, a cap or sunhat and sunglasses can help you protect your eyes from the direct sunlight. For the weather in Taiwan in August is featured with lots of rains, you'd better take a rain coat or umbrella with you. What's more, prepare a jacket or thin coat, for you might be chilled with air conditioning on the trains and in indoor attractions, like Taipei National Palace Museum.


Where to Go in Taiwan in August
Based on hot Taiwan weather in August, you can go to Ali Mountain and
Sun Moon Lake
on sunny days, for these places are cool with a much lower temperature than that in the cities. Kenting, Hualien and Penghu Bay are the best places in Taiwan for summer holidays, housing the soft and white beaches where you can enjoy the sunbath and watersports. Kaomei Wetland, Taroko National Park, Fisherman's Wharf, Lukang Town, etc. are also nice destinations.
Taipei National Palace Museum
and night markets in Taipei are the must see as well when you get to Taiwan in August.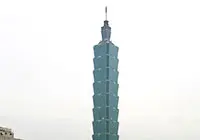 Taipei 101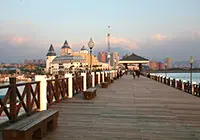 Seaside Resorts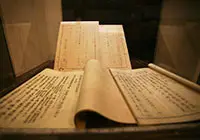 Museums
Jiufen Mountain Town
Top 10 Things to Do in Taiwan
Other Tips
1. Never expose your skin to the sun directly. Sun screen is necessary to protect yourself from Taiwan in August weather. You can also take aloe vera gel to help to repair reddened skin caused by sunlight.
2. Take swimwear if you would go to a beach and enjoy water sports on a sunny day.
3. Keep watching on the local weather forecast. When a typhoon is coming, don't go to mountains and beaches, and try to stay indoors to keep yourself safe.
What is the temperature in Taiwan in August?
High/Low Temperatures of Taiwan in August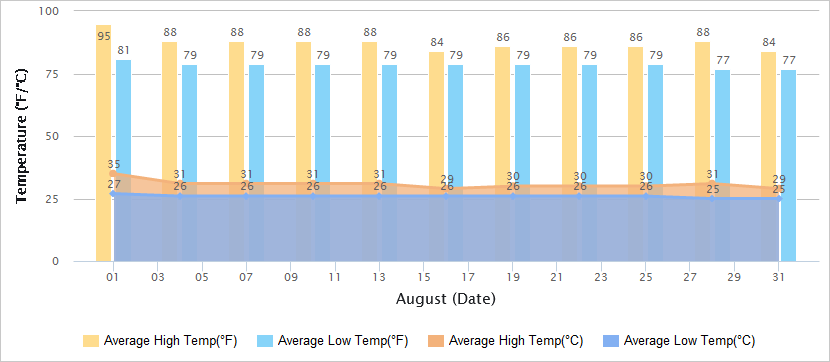 Historical Taiwan Weather in August
Aug
Temperature
Sunrise / Sunset
Humi-
dity
(%)
High
Low
1
35°C / 95°F
27°C / 80.6°F
05:21 /

18:39

42
2
32°C / 89.6°F
29°C / 84.2°F
05:22 /

18:38

43
3
30°C / 86°F
26°C / 78.8°F
05:22 /

18:38

45
4
31°C / 87.8°F
26°C / 78.8°F
05:23 /

18:37

53
5
30°C / 86°F
26°C / 78.8°F
05:23 /

18:36

56
6
30°C / 86°F
26°C / 78.8°F
05:24 /

18:36

55
7
31°C / 87.8°F
26°C / 78.8°F
05:24 /

18:35

51
8
30°C / 86°F
26°C / 78.8°F
05:25 /

18:34

54
9
31°C / 87.8°F
26°C / 78.8°F
05:25 /

18:34

64
10
31°C / 87.8°F
26°C / 78.8°F
05:26 /

18:33

49
11
31°C / 87.8°F
26°C / 78.8°F
05:26 /

18:32

54
12
31°C / 87.8°F
26°C / 78.8°F
05:27 /

18:31

54
13
31°C / 87.8°F
26°C / 78.8°F
05:27 /

18:30

58
14
30°C / 86°F
26°C / 78.8°F
05:27 /

18:30

60
15
29°C / 84.2°F
26°C / 78.8°F
05:28 /

18:29

58
16
29°C / 84.2°F
26°C / 78.8°F
05:28 /

18:28

47
17
31°C / 87.8°F
26°C / 78.8°F
05:29 /

18:27

47
18
29°C / 84.2°F
25°C / 77°F
05:29 /

18:26

59
19
30°C / 86°F
26°C / 78.8°F
05:30 /

18:25

60
20
30°C / 86°F
25°C / 77°F
05:30 /

18:24

57
21
30°C / 86°F
26°C / 78.8°F
05:30 /

18:24

56
22
30°C / 86°F
26°C / 78.8°F
05:31 /

18:23

52
23
31°C / 87.8°F
26°C / 78.8°F
05:31 /

18:22

58
24
29°C / 84.2°F
25°C / 77°F
05:32 /

18:21

67
25
30°C / 86°F
26°C / 78.8°F
05:32 /

18:20

62
26
30°C / 86°F
26°C / 78.8°F
05:33 /

18:19

62
27
27°C / 80.6°F
25°C / 77°F
05:33 /

18:18

58
28
31°C / 87.8°F
25°C / 77°F
05:33 /

18:17

60
29
30°C / 86°F
25°C / 77°F
05:34 /

18:16

59
30
29°C / 84.2°F
25°C / 77°F
05:34 /

18:15

59
31
29°C / 84.2°F
25°C / 77°F
05:34 /

18:14

53
- Last updated on Aug. 22, 2022 -