Taiwan Weather in May
With the temperature going higher and higher, Taiwan weather in May is becoming hot. Averagely, the Taiwan temperature in May is 22-27℃ (72-81℉). Although it isn't the hottest month yet, you need to protect your skin from the sun, especially in the southern coast, where the sun is quite scorching. Another feature of Taiwan weather in May is rainy, humid and sultry as it enters the mould rain season. The monthly average rainfall reaches 205 mm (8 in).
Averages for Taiwan Weather in May
Temperature: 24°C / 75°F
High Temperature: 27°C / 81°F
Low Temperature: 22°C / 72°F
Rainfall: 205 mm
Sunrise: 05:04 ~ 05:19
Sunset: 18:24 ~ 18:39
What to Wear in Taiwan in May
To go to Taiwan in May season, you can take thin long-sleeves to wear in the early morning and at night. Sportswear, casual suits, shirts and jeans are all good. Short-sleeve T-shirts are also needed, as you can wear them in the southern area or in the afternoon. Because of the continual rains, you must take your umbrella or raincoat for unexpected needs. An all-weather umbrella is the best for the sun can also be strong on sunny days. You'd better bring water-proof shoes to accommodate the Taiwan in May weather.


Where to Go in Taiwan in May
On sunny days, in addition to the most famous
Ali Mountain
,
Sun Moon Lake
,
Yushan National Park
, and
Mt. Yangming
, the fantastic coastal landscapes of Yehliu Geopark in New Taipei, the majestic sunset and flocks of waterfowls in Kaomei Wetland in Taichung, and Seven Star Lake in Hualien, are also worthy to visit. In particular, for the Taiwan weather in May has become hot in the south, you can enjoy the sunshine on beaches already, such as the Penghu Islands and those in Kenting, which are the most romantic and stunning places to have fun by sea. On rainy days, you may go to
Taipei National Palace Museum
to appreciate the precious cultural relics or Taipei 101 to savor delicious food or go shopping. Night markets in Taiwan are also popular with various foods and fruits. Shilin Night Market and Ningxia Night Market in Taipei, Fengchia Night Market in Taichung, Liouhe Night Market in Kaohsiung, etc. are the top ones there.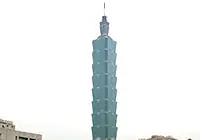 Taipei 101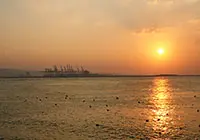 Kaomei Wetland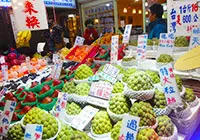 Night Markets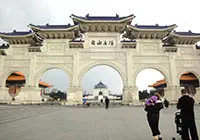 Freedom Square
Top 10 Things to Do in Taiwan
Other Tips
1. In Taiwan, May temperature in the south has been pretty high with strong sun lights. Get your sun cream or sunscreen spray before going outdoors. Take mosquito repellents or anti-mosquito balms along with you as well.
2. Be sure to prepare water-proof things to protect your phones, camera and other electronic products on rainy days.
What is the temperature in Taiwan in May?
High/Low Temperatures of Taiwan in May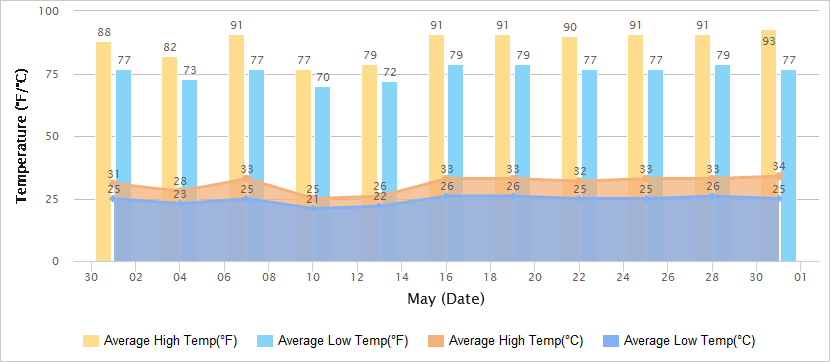 Historical Taiwan Weather in May
May
Temperature
Sunrise / Sunset
Humi-
dity
(%)
High
Low
1
31°C / 87.8°F
25°C / 77°F
05:19 /

18:24

51
2
32°C / 89.6°F
22°C / 71.6°F
05:18 /

18:24

49
3
24°C / 75.2°F
21°C / 69.8°F
05:17 /

18:25

74
4
28°C / 82.4°F
23°C / 73.4°F
05:17 /

18:25

47
5
30°C / 86°F
23°C / 73.4°F
05:16 /

18:26

53
6
32°C / 89.6°F
26°C / 78.8°F
05:15 /

18:26

49
7
33°C / 91.4°F
25°C / 77°F
05:15 /

18:27

39
8
29°C / 84.2°F
22°C / 71.6°F
05:14 /

18:27

51
9
25°C / 77°F
19°C / 66.2°F
05:13 /

18:28

79
10
25°C / 77°F
21°C / 69.8°F
05:13 /

18:28

60
11
29°C / 84.2°F
23°C / 69.8°F
05:12 /

18:29

61
12
30°C / 86°F
24°C / 75.2°F
05:12 /

18:29

59
13
26°C / 78.8°F
22°C / 71.6°F
05:11 /

18:30

48
14
26°C / 78.8°F
23°C / 73.4°F
05:10 /

18:30

53
15
32°C / 89.6°F
26°C / 78.8°F
05:10 /

18:31

60
16
33°C / 91.4°F
26°C / 78.8°F
05:09 /

18:31

74
17
30°C / 86°F
24°C / 75.2°F
05:09 /

18:32

58
18
33°C / 91.4°F
25°C / 77°F
05:08 /

18:32

46
19
33°C / 91.4°F
26°C / 78.8°F
05:08 /

18:33

51
20
33°C / 91.4°F
26°C / 78.8°F
05:08 /

18:33

55
21
34°C / 93.2°F
26°C / 78.8°F
05:07 /

18:34

58
22
32°C / 89.6°F
25°C / 77°F
05:07 /

18:34

54
23
30°C /86°F
24°C / 75.2°F
05:06 /

18:35

64
24
31°C / 87.8°F
25°C / 77°F
05:06 /

18:35

56
25
33°C / 91.4°F
25°C / 77°F
05:06 /

18:36

52
26
34°C / 93.2°F
26°C / 78.8°F
05:06 /

18:36

57
27
35°C / 95°F
25°C / 77°F
05:05 /

18:37

41
28
33°C / 91.4°F
26°C / 78.8°F
05:05 /

18:37

51
29
33°C / 91.4°F
26°C / 78.8°F
05:05 /

18:38

58
30
33°C / 91.4°F
26°C / 78.8°F
05:05 /

18:38

52
31
34°C / 93.2°F
25°C / 77°F
05:04 /

18:39

48
- Last updated on Aug. 22, 2022 -