Taiwan Weather in November
The cooler and cooler Taiwan weather in November makes the place more and more autumnal. The average temperature in the south of Kaohsiung keeps around 24℃ (75℉), which is quite warm, while that in other areas decrease to 21-22℃ (70-72℉), cool but not cold.
Generally speaking, Taiwan temperature in November, neither too cold nor too hot, is quite comfortable for tours. The rainfall also decreases, together with which making November one of the best months to visit Taiwan.
Averages for Taiwan Weather in November
Temperature: 20°C / 68°F
High Temperature: 23°C / 73°F
Low Temperature: 18°C / 64°F
Rainfall: 20 mm
Sunrise: 06:01 ~ 06:21
Sunset: 17:04 ~ 17:14
What to Wear in Taiwan in November
In the north, Taiwan weather on November allows you to wear a long-sleeve shirt plus a thin overcoat. In the south, you can wear less, and the summer clothes are still suitable. In Kaohsiung, Kenting, Tainan and other southern areas, a T-shirt and light pants are enough during the daytime. When you go for a mountain tour, such as getting to Ali Mountain and Sun Moon Lake, add a jacket for the temperature there is much lower. The temperature range is also large between day and night, thus it's very necessary to prepare an additional coat for night time.

Where to Go in Taiwan in November
Taiwan season in November is autumn, so the beautiful autumn scenery cannot be missed. To see autumn leaves in Taiwan in Nov weather, Guanwu Forest Scenic Area in Hsinchu and Shihmen Reservoir Area in Taoyuan are the most popular except for Ali Mountain. On
Ali Mountain
, you can also see the sea of clouds, the stunning sunrise and the evening glows.
Sun Moon Lake
and Taroko Canyon are also beautiful sites in Taiwan climate in November. Taipei National Palace Museum, Taipei 101,
Mt. Yangming
, Shilin Official Residence, the Presidential Palace, Hsimending Business District, etc. in Taipei are also great places to visit. You can also go cycling by Seven Star Lake in Hualien, enjoy a stroll at Jiufen Ancient Town in New Taipei, see the local life in the fishing port Keelung, explore the various foods at Fengjia Night Market in Taichung, and go to have fun by sea in Kenting or Penghu.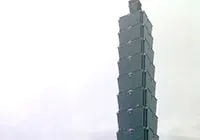 Taipei 101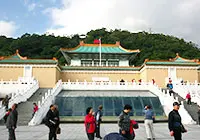 National Palace Museum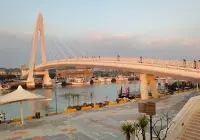 Fisherman's Wharf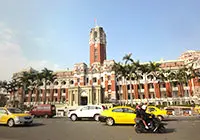 Presidential Palace
Top 10 Things to Do in Taiwan
Other Tips
1. Prepare an extra jacket or thin overcoat in case of unexpected temperature drop in Taiwan in November. When you take the public transports, it is also useful to keep warm because of the strong cold air conditioning, especially in the southern Taiwan.
2. You may take some emergency medicines just in case, like the cold medication and anti-mosquito ones.
What is the temperature in Taiwan in November?
High/Low Temperatures of Taiwan in November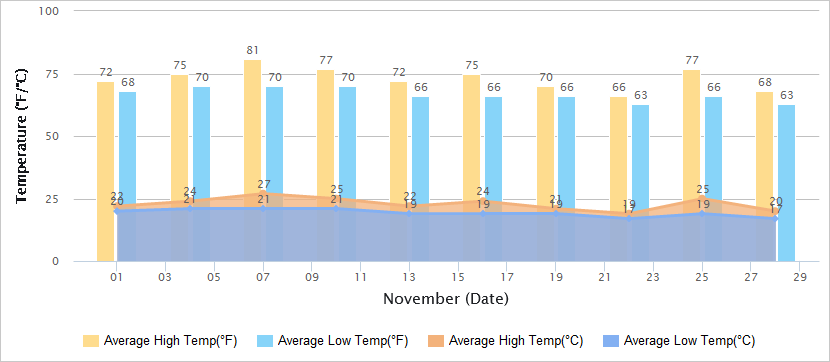 Historical Taiwan Weather in November
Nov
Temperature
Sunrise / Sunset
Humi-
dity
(%)
High
Low
1
22°C / 71.6°F
20°C / 68°F
06:01 /

17:14

83
2
24°C / 75.2°F
21°C / 69.8°F
06:02 /

17:13

86
3
25°C / 77°F
21°C / 69.8°F
06:02 /

17:13

79
4
24°C / 75.2°F
21°C / 69.8°F
06:03 /

17:12

75
5
25°C / 77°F
22°C / 71.6°F
06:04 /

17:11

81
6
26°C / 78.8°F
21°C / 69.8°F
06:04 /

17:11

68
7
27°C / 57°F
21°C / 69.8°F
06:05 /

17:10

63
8
26°C / 78.8°F
21°C / 69.8°F
06:05 /

17:10

55
9
23°C / 73.4°F
21°C / 69.8°F
06:06 /

17:09

80
10
25°C / 77°F
21°C / 69.8°F
06:07 /

17:09

86
11
26°C / 78.8°F
20°C / 68°F
06:07 /

17:08

58
12
25°C / 77°F
20°C / 68°F
06:08 /

17:08

67
13
22°C / 71.6°F
19°C / 66.2°F
06:09 /

17:07

78
14
23°C / 73.4°F
19°C / 66.2°F
06:09 /

17:07

72
15
25°C / 77°F
20°C / 68°F
06:10 /

17:07

73
16
24°C / 75.2°F
19°C / 66.2°F
06:11 /

17:06

60
17
23°C / 73.4°F
20°C / 68°F
06:12 /

17:06

82
18
25°C / 77°F
20°C / 68°F
06:12 /

17:06

67
19
21°C / 69.8°F
19°C / 66.2°F
06:13 /

17:05

80
20
23°C / 73.4°F
19°C / 66.2°F
06:14 /

17:05

72
21
25°C / 77°F
17°C / 62.6°F
06:14 /

17:05

63
22
19°C / 66.2°F
17°C / 62.6°F
06:15 /

17:05

77
23
21°C / 69.8°F
18°C / 64.4°F
06:16 /

17:04

87
24
23°C / 73.4°F
19°C / 66.2°F
06:16 /

17:04

71
25
25°C / 77°F
19°C / 66.2°F
06:17 /

17:04

54
26
22°C / 71.6°F
19°C / 66.2°F
06:18 /

17:04

76
27
22°C / 71.6°F
19°C / 66.2°F
06:19 /

17:04

77
28
20°C / 68°F
17°C / 62.6°F
06:19 /

17:04

78
29
23°C / 73.4°F
18°C / 64.4°F
06:20 /

17:04

62
30
25°C / 77°F
18°C / 64.4°F
06:21 /

17:04

61
- Last updated on Aug. 22, 2022 -