Guilin Weather
Guilin weather is generally mild with four seasons – sunny and vigorous spring, rainy and foggy summer, cool and pleasant autumn, breezy and drizzling winter. In Guilin, the climate in January is the coolest with an average temperature of 8

C (46

F), while July is the hottest with an average temperature of 28

C (82

F). Summer is the rainy season, especially in May and June.



Best Time to Visit Guilin
The best time to travel there is from April to October. However, remember to try to avoid the Chinese National Day Holiday from October 1st to 7th, when all the people in China seem to move around.
7-Day Guilin Weather Forecast
Guilin Weather by Month
Averages for Guilin Weather
High/Low Temperatures of Guilin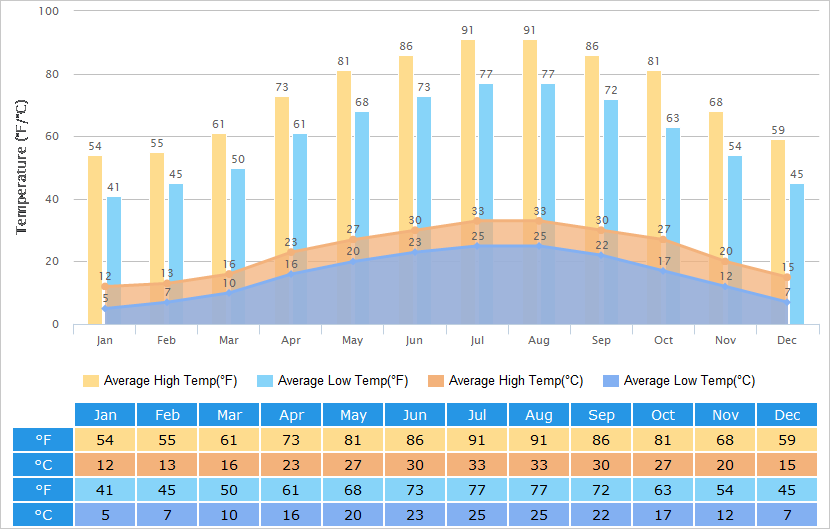 Average Temperatures of Guilin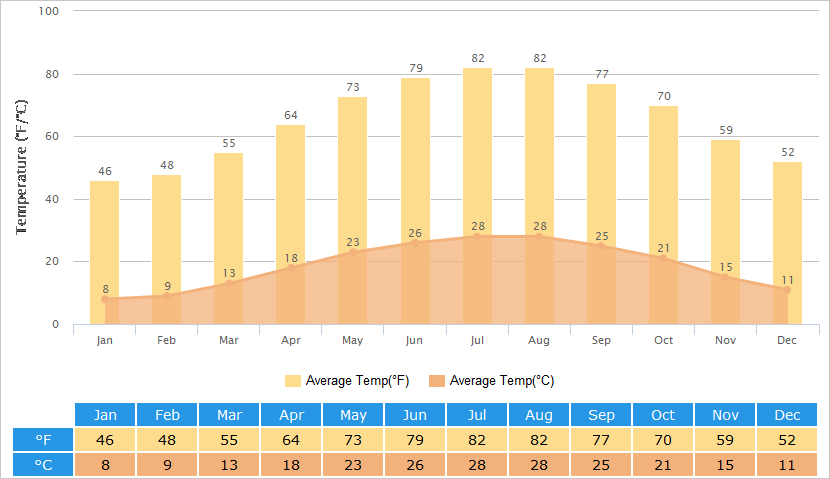 Humidity Graph of Guilin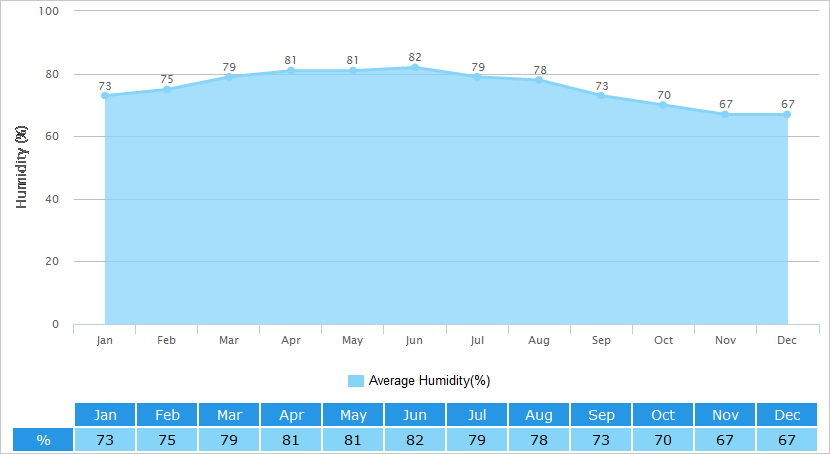 Average Rainfall of Guilin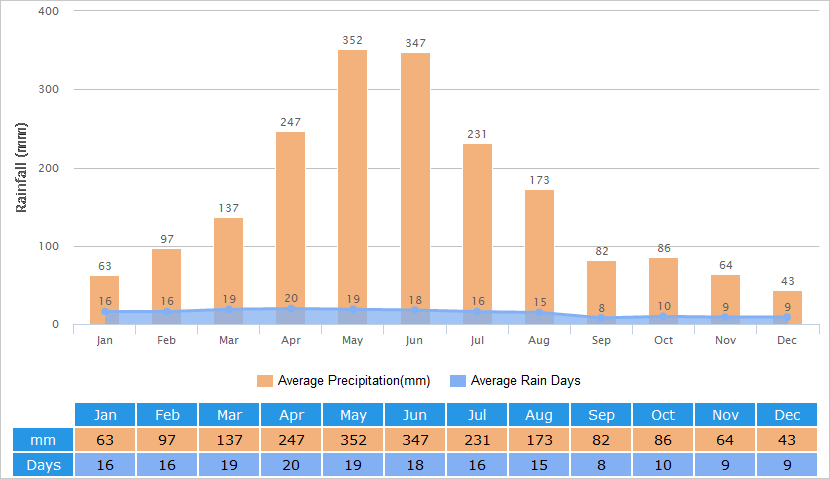 Air Quality of Guilin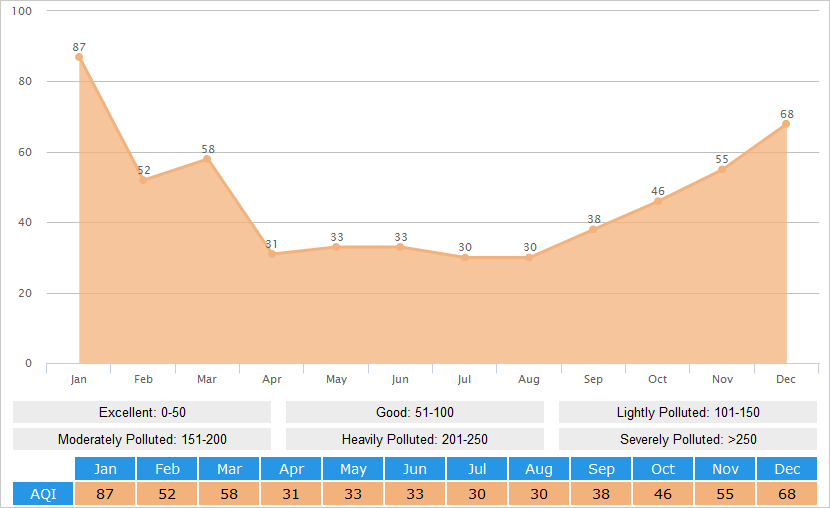 Guilin Climate - Seasons & Travel Advice
The city has a sub-tropical monsoon climate, with enough rain and sunshine but little snow. The year-round average temperature is around 19

C (66

F). To some extent, we can say that it is a good time to visit Guilin in any season. Comfortable footwear suitable for walking is a must all year round.

Spring (Mar. - mid-Apr.)
Spring, early March to middle April, is mostly sunny. At this time, northern China is still silvered with snow or frost, but the city has been full of tinges of spring weather – colorful flowers and green willows compete with each other for beauty of looks. Sometimes, there are spring drizzles, but something lighter like T-shirts with a raincoat will be comfortable. If you visiting there in spring, rain wear is a must.

Summer (mid Apr. - Aug.)
Summer from middle April to late August is a rainy season especially in May and June. The rainfall in summer reaches up to 1,000 mm, making up over 50% of the total rainfall per year. Always remember to bring an umbrella with you if you go there during this time. However, visiting there in rain and fog may make you feel as graceful as a fairy. It would be a great pity if you haven't enjoyed the misty rain of Li River during your Guilin travel. T-shirts with skirts, shorts or slacks are the best choice for summer when the temperature can be rather high. It would be wise to bring sun block, insect repellant, and some medicine to prevent heatstroke. Local herbal tea also helps travelers to become accustomed to the local weather and water.
| | |
| --- | --- |
| Li River Cruise in Summer | Elephant Trunk Hill in Spring |
Autumn (Sep. - Oct.)
Autumn, the golden season for travel, usually starts from late August and ends at the end of October. In this period, the weather is mostly clear and cool, and the water in the Li River is as smooth as glass. So it is an optimum time to enjoy the reflections of the mountains. Comfortable, casual and light clothes such as long-sleeved T-shirts or shirts plus thin jackets would be enough.

Winter (Nov. - Feb.)
Winter is from November to February when the whole city is covered with blossoming sweet-scented osmanthus giving off its fragrance everywhere. Traveling there in winter, you just have to take some spring and autumn clothes with one or two lightweight winter wear like thermal underwear and woolen sweaters. Snow is rare, but there is the chance to enjoy the winter snow in or on the top of the mountains around the city during the coldest time near the Chinese New Year.
- Last updated on Apr. 15, 2021 -