Top Xian Attractions
More Things to Do
Top 10 City Tours
XA01-06: A Glimpse into History & Religion of the Tang Dynasty
Famen Temple - Qianling Mausoleum
Free Cancellation

24-hour Before

Your Xian day trip to Famen Temple starts in the morning. Our guide will pick you up at your self-booked hotel at around 09:00. Then we will drive to a holy place of Buddhism, Famen Temple, and it will take about 1.5-2 hours on the way. Upon arrival, you will go sightseeing at Namaste Dagoba of 148 meters (160 yards) and worship a finger bone of the Gautama Buddha (Sakyamuni). This Famen Temple tour lasts for about 2-2.5 hours. We will not arrange lunch for you but surely the guide will be willing to give you some advice.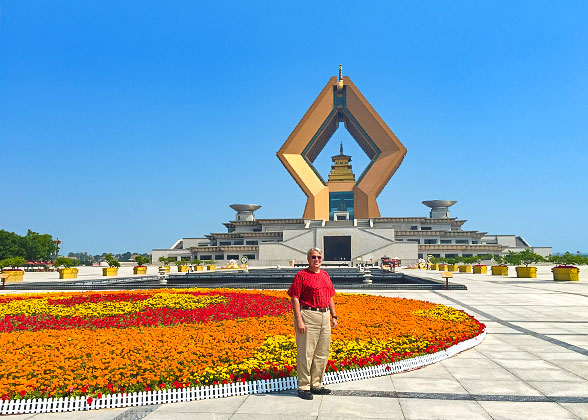 Famen Temple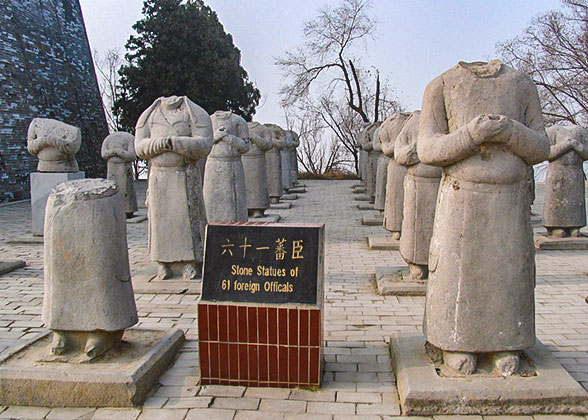 Qianling Mausoleum
After lunch, your Qianling Mausoleum tour starts and we will drive there in about an hour. Upon arrival, the guide will lead you to visit the main areas of Qianling Mausoleum, in which there are a lot of stone statues along the Spirit Way. Besides, you can view the Blank Tablet, the Qijie Bei (Tablet of Seven Elements) and the 61 stone statues of foreign diplomats. Afterward we will head to visit the Tomb of Princess Yong Tai in Qianling Mausoleum, where you can enjoy various colorful murals of court ladies during the Tang Dynasty (618 - 907 AD). Then your Xian day tour to Qianling Mausoleum comes to an end and we will drive you about an hour back to your hotel. We hope you have had a nice day!
Meals: No meals, advice freely available
Famen Temple
The Famen Temple is located 120 kilometers (75 miles) west of Xian City and was built in the Eastern Han Dynasty (25 - 220 AD). It turned into a royal temple in the Tang Dynasty and has become a sacred place of Buddhism worship because of the placement of Sakyamuni Buddha's finger bone. Today, the temple is divided into two parts: the historic site of the Tang Dynasty and the new cultural spot. In Famen Temple Treasure Hall, you can see hundreds of treasures used to worship the Buddha by the royals, which reflects the extreme wealth of the Tang Empire and the sincerity of the royals.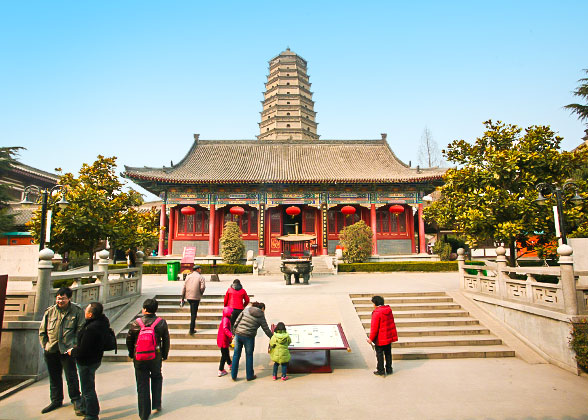 Buddha in the Famen Temple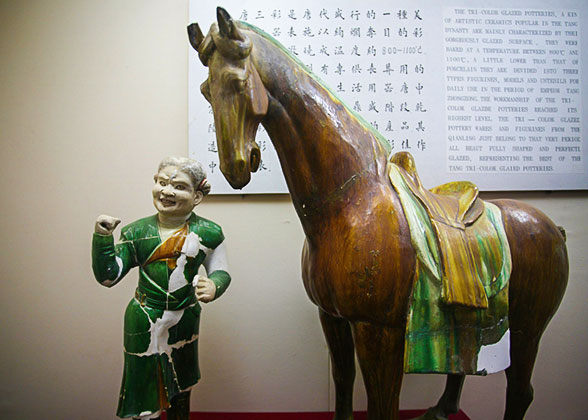 A tri-colored glazed pottery of the Tang Dynasty
Qianling Mausoleum
The Qianling Mausoleum, 85 kilometers (53 miles) northwest from Xian, is a tomb of royal families in the Tang Dynasty. Wu Zetian, the only female emperor in China history and her husband Emperor Gaozong were buried here and it is the only tomb for couple emperors in the world. It was a rare tomb among ancient Chinese imperial tombs that has not been excavated so far. However, you can see its magnificent cemetery layout and a large number of stone carvings above ground. The current excavated relics from the Qianling Mausoleum were all from the subordinate tombs of Tang princes and princesses. Most of the exhibitions in the museum are tri-colored glazed pottery of the Tang Dynasty, colored figurines and murals.
Prices (US$ Per Person)
1 person

$249

2 persons

$155

3 persons

$127

4 persons

$111

5 persons

$102

6 persons

$95

7 persons

$91

8 persons

$89

9 persons

$85

10+

$79

Price Includes
Private English-speaking guide
Private driver & air-conditioned vehicle
Entrance fees to tourist sites
Price Excludes
Hotel accommodation with breakfasts
Lunches and dinners
Tips or gratuities for guide and driver
Itineraries you may also like:
The above routes do not meet your requirements? Please click
Tailor My Trip