Guiyang Travel Guide
Guiyang, capital of Guizhou Province, is located in the southwest of China, on the eastern side of the Yunnan-Guizhou Plateau. It is a transfer point between most China cities, and the various ethnic minorities' villages in the province. It is said that in ancient times, the city was surrounded by dense bamboo groves, and was famous for producing a musical instrument known as Zhu. Hence the city is also called Zhu for short.

Surrounded by mountains and forests, the city has pretty well environment. As in other Spring Cities; like Kunming, Guiyang is a popular summer resort city in China. The climate is often mild and moist, neither extremely hot nor cold. Spring, summer, and autumn are all wonderful seasons for sightseeing.

The city is renowned for its colorful culture, represented by various ethnic groups and its special landform - Karst. Guiyang is home to more than 30 minority ethnic groups including, Miao, Buyi, Dong and Hui. Consequently, it abounds with unique folk culture and traditions that give rise to colorful ethnic minority activities. With many Karst caves, the city is even regarded as an ecological model on Karst Landform.

Click to see all
Guiyang Attractions
Recommended Guiyang Tours

4-Day Private Guiyang/ Kaili Miao Villages Tour from

$599

8-Day Guiyang/ Kaili/ Rongjiang/ Zhaoxing/ Guiyang from

$1289

10-Day Kunming/ Lijiang/ Huangguoshu/ Guiyang/
Kaili from

$1919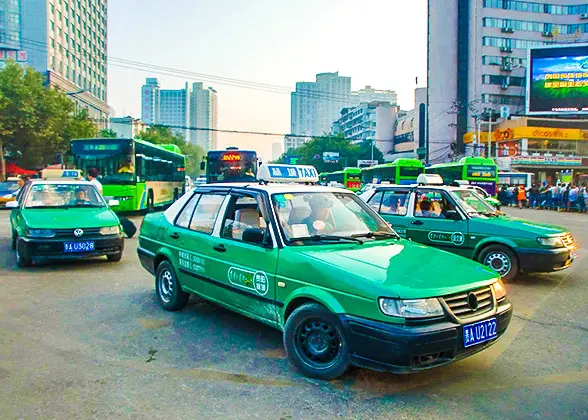 Over 60 air routes connect Guiyang with major cities home and abroad, so flight is the most direct and fastest way to get there. Trains are also convenient. Bullet trains to Guilin, Nanning, and Guangzhou, and tourism trains to Liupanshui, Yuping are in operation. Taxis and subway are helpful for traveling around the city.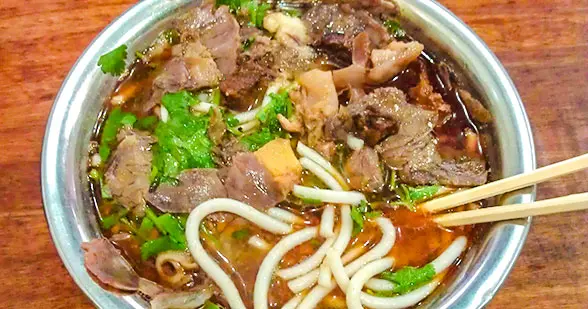 The local
Guizhou food
is spicy, some like the
Sichuan Cuisine
, or
Hunan Cuisine
. The Miao people in Guizhou prefer sour flavor; their Fish in Sour Soup is a must-try. Various local snacks are inexpensive but tasty, including the Si Wa Wa (Pancake with Shredded Vegetable), Rice Tofu, and Huaxi Rice Noodles with Beef. The North Ring Road, Erqi Road; and Hequn Road are the most popular night food markets.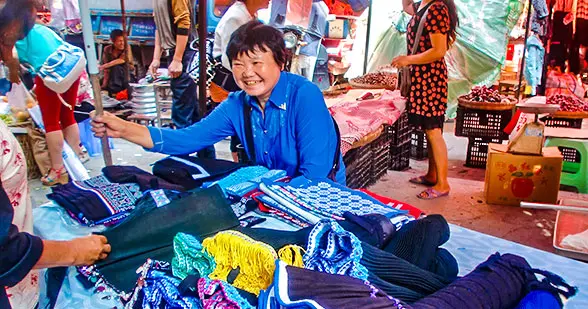 Souvenirs with ethnic minority characteristics are popular with tourists. Items such as their festival costumes, masks, and embroideries can be purchased in the shopping streets in Guiyang City, such as Beijing Road, Zhonghua Road, and Yan'an Road. Local products such as the famous Maotai Rice Wine (Moutai) are widely available in large supermarkets such as Carrefour and Wal-mart.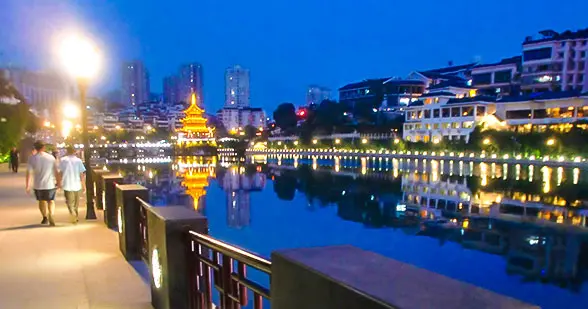 Local people keep a habit of going to bed late and getting up late, so their nightlife is rich. The night display at Jiaxiu Tower area is enchanting. Various night markets with barbecue and snacks cannot be missed. Er'qi Road and Bo'ai Road are the best. Shaanxi Road, with a number of bars, clubs and snack stalls, is also a good place for enjoying nighttime.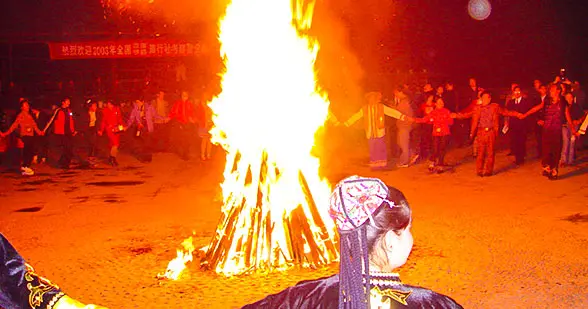 Traditional festivals from different ethnic groups with distinctive characteristics highlight the city's appeal. Besides the traditional activities like San Yue San, Si Yue Ba, and Di Xi Festival, there are also many tourism festivals. The summer season festival's from May to August shows the city's special charm as a wonderful summer escape.
Some fast facts and practical information are provided to facilitate your trip, life and business in this city.
Area Code & Zip Code
Useful Numbers
Post Office
Bank
Famous Universities
You May Like
- Last updated on Dec. 07, 2023 by Brenda Lian -
Questions & Answers on Guiyang Travel
Asked by Tommy from USA | Sep. 10, 2023 12:33

Reply
temporary driving permit
if there any possibility to apply temporary driving permit in Guizhou/ Guiyang or in Changsha /Hunan and how to do it for USA citizen with tourist visa, We planning to rent a Car for 3 week going around to visit Guizhou + Yunnan.
Thanks
Answers (1)
Answered by Emma | Sep. 11, 2023 23:44

0

0

Reply
I'm afraid there is no such temporary driving permit at present and it's not very possbile for tourist visa holders to apply for a Chinese driver license.
Asked by Tommy from USA | Sep. 04, 2023 20:21

Reply
mini van rental with driver
can i rent a mini van for 7 person for traveling Guizhou for 5 days how much its cost
Answers (3)
Answered by Holly | Sep. 04, 2023 23:30

0

0

Reply
It's possible. The cost varies for different brands of vehicles and different time of travel. Generally, it costs CNY1,000-2,000 with a driver.
Answered by tommy | Sep. 05, 2023 09:55

0

0

Reply
thanks Holy. you mean Cny 1000'2000 / day with driver am i right. Any idea where to look for rental company
in local Guizhou/ Hunan or there is online website.
Answered by Nancy | Sep. 05, 2023 19:22

0

0

Reply
It is hard to find any English rental website. It is more recommended to consult the local hotel staff who may offer some suggestions.
Asked by Ray Chan from UNITED STATES | Oct. 09, 2019 13:57

Reply
Is November a good month as far as weather and prices when tour around Guiyang?
Answers (2)
Answered by Elena from POLAND | Oct. 09, 2019 20:29

0

0

Reply
Don't worry. It will be ok for you to tour around that places in November. It avoids the tourist peak season. Thus the prices are reasonable.
Answered by Curt Schatz from CHINA / USA | Oct. 09, 2019 21:26

0

0

Reply
November is usually pleasant, but can get cold by local standards (not mid-winter cold) so bring a coat if you visit then. The average low temperature is something like 8 degrees Celsius, so evenings can be chilly. Most days warm up 15-20 degrees making afternoon pleasant (if it doesn't rain).
Asked by CAPRI_1004 from MY | Sep. 28, 2019 11:05

Reply
any metro direct from guiyang north/east railway station to Qingyan Ancient Town ?
please advise any metro direct from guiyang north/east railway station to Qingyan Ancient Town ?
Answers (1)
Answered by Nelson from UNITED KINGDOM | Sep. 30, 2019 00:28

0

0

Reply
Sorry, there is no direct metro you can take. From Guiyang North railway station, you can take bus 261 to South Yan'an Rd station, and transfer to bus 210 to Qingyan station. It takes around 2 hours with CNY4.
Asked by CAPRI_1004 from MY | Sep. 18, 2019 07:14

Reply
Are there any shuttle buses from Guiyang East railway station to Qingyan Ancient Town?
I'm planning to have a pit-stop at Guiyang City for 2days (1 night) before heading to Chongqing by train.

Appreciate if anyone could share a 2days 1 night itinerary in Guiyang.

We are planning to visit Qingyan Ancient Town. Thanks.
Answers (1)
Answered by Curt Schatz from CHINA / USA | Sep. 18, 2019 15:26

0

0

Reply
The 203 City bus goes from the train station to Qingyan, but the road it follows is being rebuilt now, so I'd avoid it. I'm sure there are other buses, but a taxi might be a better bet. Your itinerary would depend on your interests and budget, and where you are staying. The Karst park in Guanshanhu District is a pleasant few hours walk; Qianling Park, near the city center, is a pleasant half-day. Qingyan could take all day.