Fujian - Xiamen Hiking Tours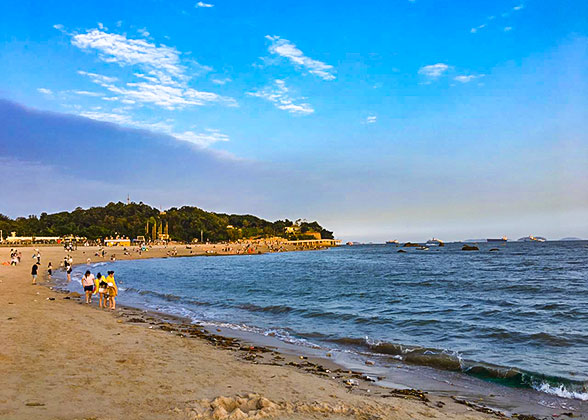 Xiamen01 : Downtown - South Putuo Temple - Gulangyu - Jimei
South Putuo Temple, located in the southeast of Xiamen City, is about 2 miles from the downtown area. It is a renowned ancient temple in Fujian Province and it is highly recommended to make a visit there. The temple is next to Xiamen University, and you can take bus 1, 21, 45, 751 or 841 to Xiada Nanmen Bus Stop. Then walk for 200 yards westwards to reach the temple. There is another bus stop named Xiada Xicun 220 yards south of the temple, and can be accessed by bus 2, 20, 22, 29, 47, 48, 57, 87, 92, 96, 122, 135, 659, 751, or 857.

After the visiting, you can walk to Xiada Xicun Bus Stop to get on bus No. 87 to Xiamen International Cruise Terminal (Dongdu Port), where you can take a ferry to the Gulangyu Island. Endowed with pleasant climate and stunning scenery, the islet is reputed as Sea Garden. The little island is very pedestrian friendly as cars are prohibited, and a ring road circling the islet makes it very easy to get around. Multiple architectures both in traditional Chinese and western styles flank on the islet, among which many featured shops, bars, and restaurants are scattered. There you should not miss the Piano Museum, Sunlight Rock and Bright Moon Rock. A sunbathing on the beach should also be added to your must-to-to list.

If time allows, you can explore Jimei after you get back by ferry. Housing Fujian style architectures, Jimei University enjoys amazing scenery by embracing the sea shore, and you can take a relaxing stroll in the campus. The Dragon Boat Pond, Aoyuan Garden and the Former Residence of Chen Jiageng are worth visit.
Fujian - Wuyishan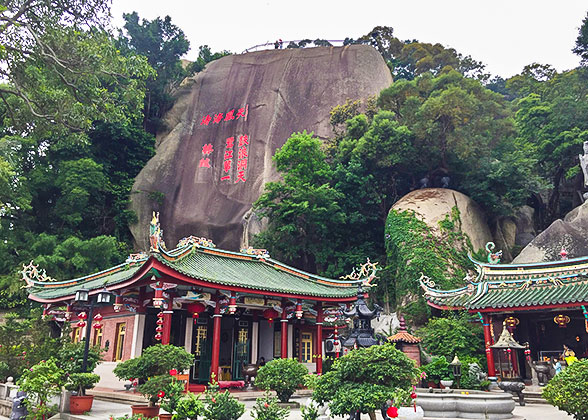 Wuyishan01: Downtown - Mount Wuyi - Huanggangshan - Nine Bends Brook - Dazhulan - Huanggangshan - Xiamei Village
Mount Wuyi can be reached by bus No. 6 from the downtown Wuyishan, and the bus fare is CNY3. If you go from Wuyishan North Railway Station, bus No. 7 can lead you to the scenic area directly with a fare of CNY3. Alternatively you can take a special tour bus to go there and the whole trip will cost around CNY5. If you arrive at Wuyishan East Railway Station, bus K1 can take you to the mountain.

Upon arrival at Mount Wuyi, you are advised to float by a bamboo raft down the Nine Bends Brook, which is the essence of the mountain scenery. The brook originates from the southwest foot of the Huanggangshan Peak. Many bamboo clusters can be seen along the way. After the raft lands, you may visit Sanqing Palace, and then follow the hiking trail to the ancient street of the Song Dynasty (960 – 1279).

After that, you may enjoy a hiking through Taoyuanyu Primitive Forests and Dazhulan where you can identify specimen of many plants and insects. You may also climb up the Huanggangshan Peak, the highest peak on Mount Wuyi, to have a full view of the surroundings.

Finally, you can go to Xiamei Village, located on the lower reach of the Meixi Stream, to see the ancient dwelling houses and residents during the Qing Dynasty (1644 – 1911) and experience the local folk culture.

If not pressed for time, you can have a hiking tour through Qinglong Grand Canyon and Longchuan Grand Canyon, both to the west of Mount Wuyi Scenic Area. There, you can go adventurous rafting on the river. If you hike through the Longchuan Grand Canyon, you will see the Qinglong Waterfalls.

Hiking in Other Destinations of Fujian: Fuzhou Hiking Tours