Top 10 Things to Do in Yunnan
Located at China southwestern border, Yunnan has always been known as a mysterious land attracting tourists from all over the world. With thousands of years of history, it has bred the marvelous ancient towns and unique minority folk culture; Kunming, Dali and Lijiang stand out most. Its plateau monsoon climate and exceptional topography make what it is now: the criss-cross mountains and valleys, dotted lakes and running wild rivers, a variety of plants and animals, unusual karst landscape… What are the top things to do in Yunnan and the must-see places? Here comes the tour list for you to explore in person.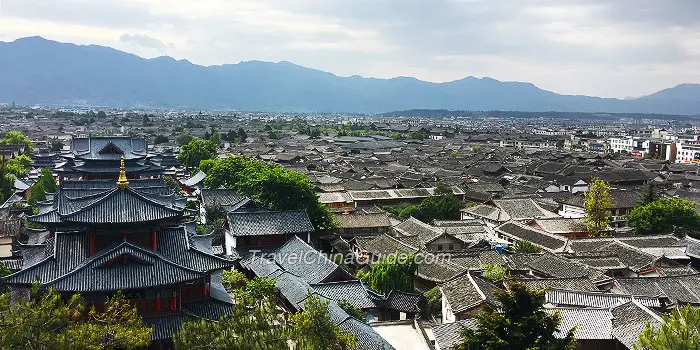 Lijiang Old Town
, aka Dayan Old Town, is one of the world cultural heritages and was built by mountain and water over 800 years ago. Wooden houses, green tiles, old streets, stony alleys and small bridges over the flowing water can be seen anywhere. One best place to visit on south is the Mu's Residence famous for its magnificent buildings featuring central Chinese architectural style of the Ming Dynasty (1368 - 1644) and the building crafts of Bai and Naxi minorities. Comparing with the Lijiang Old Town, the quietness of the nearby
Shuhe Ancient Town
is even better. One must-do thing in Yunnan is to stroll in the old towns for a romantic like you.

Recommended Tours:

8 Days Yunnan Tour Itinerary of Kunming - Dali - Lijiang - ?Shangri-La from

$1299

3 Days Lijiang Private Tour from

$349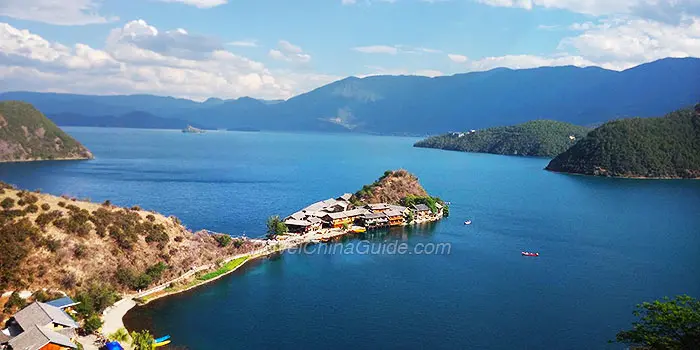 Lugu Lake
, with an altitude of 2,685 meters, is embedded in the mountainous area between Yunnan and Sichuan. The last matriarchal clan in China - Mosuo live here from generation to generation. One of the best things to do in Yunnan is to take a boat ride on the Lugu Lake and appreciate the island landscape, among which Hewawu Island, Liwubi Island and
Lige Island
are the three most valuable tour spots. Another popular way is to rent a battery cart for a visit to the exquisite scenery of hills and water, and primitive Mosuo villages.

Recommended Tour:

2 Days Lugu Lake Tour from Lijiang from

$519
3
Jade Dragon Snow Mountain, Lijiang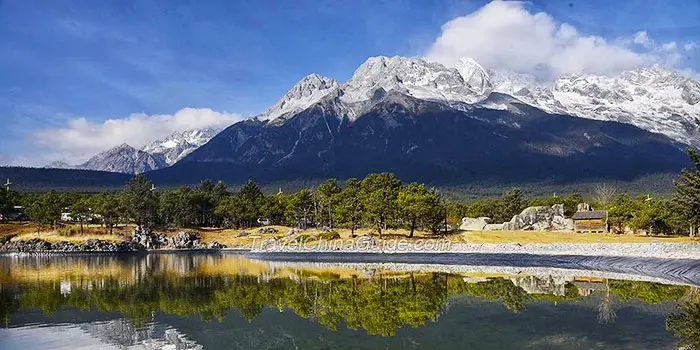 Jade Dragon Snow Mountain
consists of 12 snow peaks and the altitude of its main peak is about 5,596 meters. So far, nobody can ascend up the top successfully. The snow mountain is regarded as the holy mountain by Naxi minority. The best time to visit is in spring and summer, during which all over the mountains and plains are the azaleas blossoming. One of the top things to do in Yunnan is to take the Big Cableway up and down the mountain and enjoy the magnificent high-altitude glacier. Do not miss the large-scale landscape performance "Impression Lijiang" in Ganhaizi scenic area, reflecting the splendid Chinese multi-ethnic culture.

Recommended Tour:

Lijiang Day Tour to Jade Dragon Snow Mountain from

$224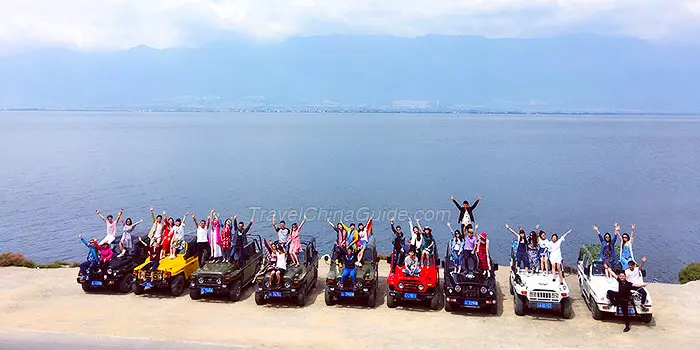 Erhai Lake
is a blue plateau lake at the foot of mountains. On its east coast, there is a small quiet fishing village, Shuanglang where tourists can enjoy the invincible lake sceneries: Sunlight penetrates the clouds and reflects on the lake, forming the divine light of Erhai Lake. It is a paradise for shutterbugs. One of the most interesting things to do in Yunnan is to rent a car or bike to go around the Erhai Lake to appreciate the charming natural landscape. The water temperature of Erhai Lake is around 7°C at the coldest time, which is very suitable for winter swimming.

Recommended Tour:

7 Days Private Kunming - Dali - Lijiang from

$1039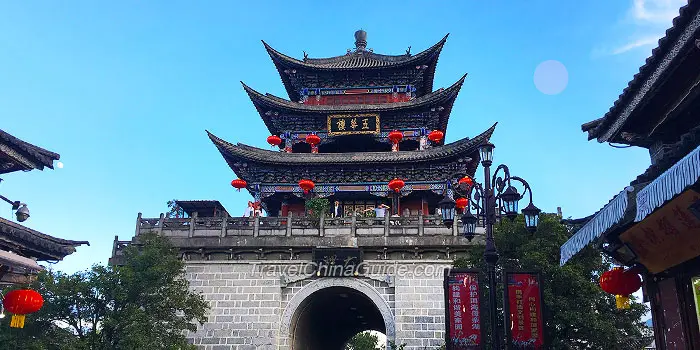 At the foot of Cangshan Mountains,
Dali Ancient City
was once the capital of the ancient Nanzhao and Dali Kingdoms. In the daytime, you can stroll around the Fuxing Road full of local small shops selling marbles, national costumes and other things with national characteristics. The nightlife here is also wonderful. Things to do at night in Dali include touring the busy Foreigners' Street and Renmin Road, having a drink and enjoying beautiful songs in some small bars or coffee shops. Another must-do thing in Yunnan is to have a taste of local Dali cuisines, especially Rushan and Rubing. The most appropriate time to visit Dali is in sunny March to May and many festivals are often celebrated at that time.

Recommended Tour:

5 Days Lijiang and Dali Tour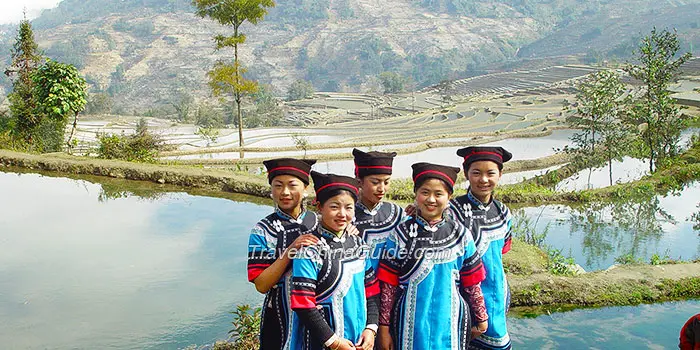 Yuanyang Rice Terraces
, superposed layer upon layer, was created by the Hani nationality in south Yunnan for more than 1,200 years. One top thing to do in Yuanyang is to see the spectacular sunrise and sunset view of the rice terraces; another is to feel the unique customs of Hani villages. These terraces are divided into four parts, namely, Bada, Laohuzui, Duoyishu and Qingkou. The golden clouds at sunrise in Duoyishu Rice Terraces are the most attractive. There is a large slope in Duoyishu Village for watching the sunrise, which can accommodate over 1,000 people at the same time. If you want to shoot the sunrise, getting up early to take the best position is necessary. The sunset of Laohuzui and the clouds sea of Qingkou will not let you down.

Recommended Tour:

6 Days Kunming to Yuanyang Tour from

$1039
7
Hiking along Tiger Leaping Gorge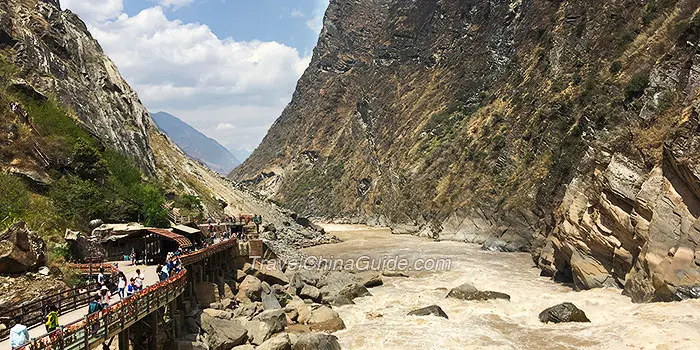 Tiger Leaping Gorge
is noted for its ruggedness and majesty. Hiking through the gorge is one of the best things to do in Yunnan, especially for outdoor enthusiasts. With the biggest drop in the world, Tiger Leaping Gorge has a length of about 20 kilometers and is made up of the upper, middle and lower sections with magnificent natural scenery. One popular way to visit Tiger Leaping Gorge is to take a bus to the upper section and then hike the middle and lower sections in order that you can really get its great charm. The rainy season here is mainly in July and August, so the best time to visit is April to June and September to November.

Recommended Tour:

2 Days Hiking of Tiger Leaping Gorge from

$319
8
Potatso National Park, Shangri-La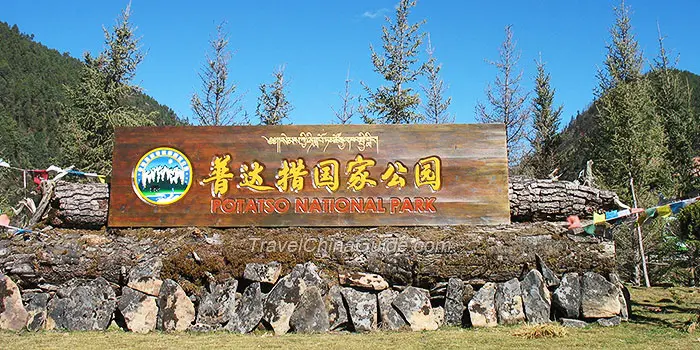 Potatso National Park
is one of the original ecological environment preservation zones in Shangri-La in northwest Yunnan. There exist mountain lakes, pasture of rich water and grass, wetland with flowers in full bloom and dense primeval forests. It is very suitable to visit in spring and autumn, and the best thing to do at the time is to take photos of its gorgeous scene. Seeing the beautiful natural scenery, breathing clean fresh air and walking along the boardwalk near the lake, you may feel peace in mind.

Recommended Tour:

5 Days Lijiang to Shangri-La Tour from

$669
9
Meili Snow Mountain, Deqin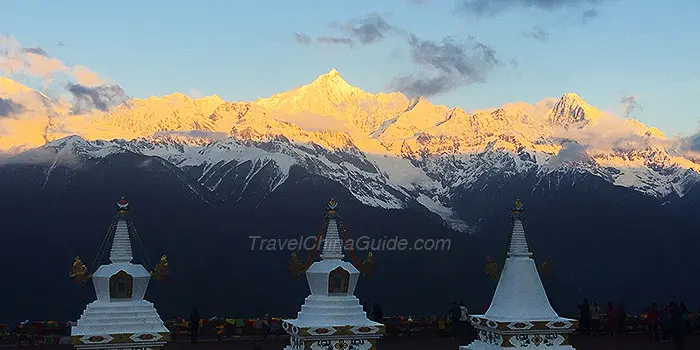 Meili Snow Mountain
is also known as Prince Snow Mountain, whose main peak, at 6,740 meters above sea level, is still unconquered. One of top things to do in Yunnan is to take a panoramic view of Meili Snow Mountain on the sightseeing platform of Feilai Temple. As one of the favorite destinations for outdoor enthusiasts and shutterbugs, its wonderful scenery - Snow Mountain of Sunrise makes it a most memorable visit. A friendly tip: the best time to see the mountains is from October to the next May.

Recommended Tour to the Mountain:

12 Days Lijiang & Shangri-La Tour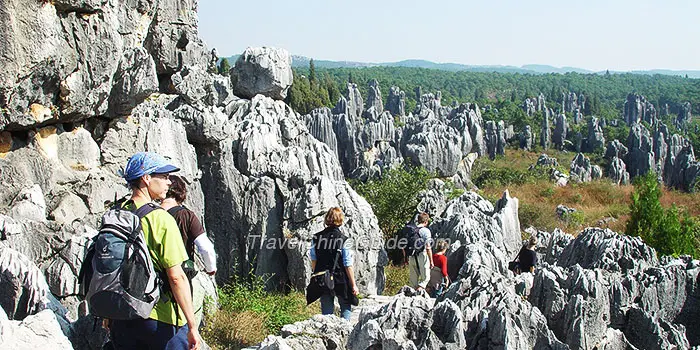 Kunming Stone Forest
with unique karst landform is a must see place in a Yunnan tour. There are incomputable clints and stone peaks as well as underground rivers; the stone peaks and forests turn into various forms, such as sword, tower, and mushroom. One interesting thing to do here is to take pictures with the famous Stone Asma which resembles a graceful Yi nationality girl standing in the dense peak forests and waving to you.

Recommended Tour:

3 Days Private Kunming Tour from

$359
You May Also Like:
​Yunnan People
Best Time to Visit Yunnan
Yunnan Cuisine / Dian Cuisine – Cooking Style of Southwest China
10 Special Yunnan Foods You Need to Try
In-depth Guide to Top 10 Yunnan Destinations
- Last updated on Dec. 29, 2020 -
Questions & Answers on Top 10 Things to Do in Yunnan
Asked by Suhaila from MALAYSIA | Nov. 07, 2019 23:16

Reply
Hi, can i buy the cable car jade snow mountain ticket via online?
if yes, kindly provided the website
thank you
Answers (2)
Answered by Theo from THAILAND | Nov. 10, 2019 23:39

0

0

Reply
I'm afraid it is difficult for you because the website only has Chinese version. It is suggested to buy it on the spot.
Answered by Suhaila from MALAYSIA | Nov. 11, 2019 18:33

0

0

Reply
If i buy on the spot. I'm afraid the cable car ticket will be finished
Asked by Steve Hunder from USA | Sep. 26, 2019 12:55

Reply
Express Airport Bus From Kunming Airport to Shilin Stone Forest?
I have heard there is a special express bus from Changshui Airport direct to the Shilin Stone Forest Scenic Spot. Can you tell me if it is still operating in October 2019, and if so, where exactly does it depart from at the airport?
Answers (1)
Answered by Billy from THAILAND | Sep. 28, 2019 23:22

0

0

Reply
Yes, this line will be operating as usual. You can follow the guide in the airport to buy the bus ticket first, then it is easy to find pick-up place.
Asked by Ahmad from MALAYSIA | Jan. 15, 2019 15:23

Reply
May I know whether the night bus from Kunming to Yuanyang operates in the winter season in February?
Answers (1)
Answered by Carson from CANADA | Jan. 15, 2019 19:55

0

0

Reply
Yes, generally speaking, the bus lines will operate during that period of time.