15 Things to Do in Shanghai with Kids
Shanghai is not only a prosperous economic center of China, but also a 'Magic City' blending the culture of the East and the West of the world. Having a family-friendly trip to Shanghai with kids is definitely a good choice. Do you know what to do in Shanghai with kids? Besides the world-famous Shanghai Disneyland, where else to go? Let's have a look.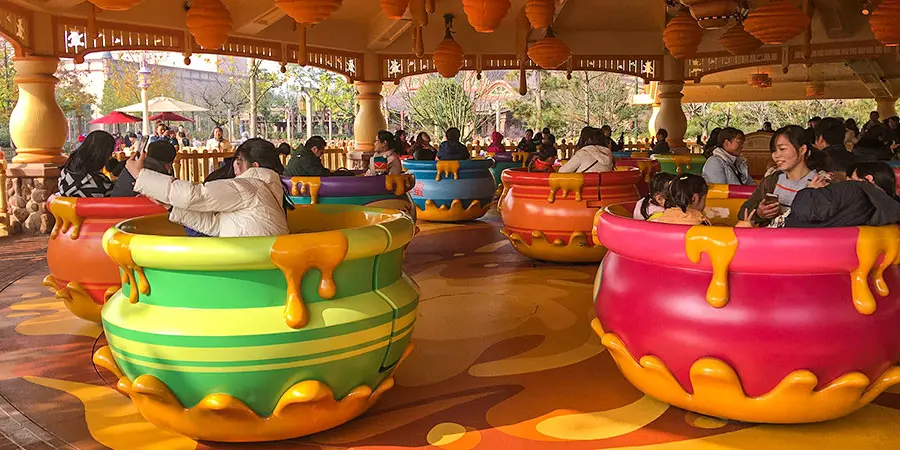 Shanghai Disneyland is definitely one of the top things to do in Shanghai with kids. It is a 'paradise of fun'. Here, the Disney Castle, pirate-themed park, Disney cartoon figures and Disney float parade make you feel like roaming in the animated cartoon. Both kids and parents will have a great time playing with the cartoon figures and various amusement facilities, among which the most popular ones are Treasure Cove, Adventure Isle, Fantasyland, Gardens of Imagination and Pirates of the Caribbean.

Recommended Tour:

Shanghai Disneyland Independent Tour from

$45

Book Shanghai Disneyland Tickets
Shanghai Happy Valley is also a fun place to visit in Shanghai for kids. They can tour around Ant Castle and enjoy a visual feast brought by 4D movies. Accompanied by parents, big and brave kids can also try some thrilling roller coasters and big swing hammer. Besides more than 50 entertainment equipment, Happy Valley also has more than 20 amazing performances every day, such as indoor large-scale circus and outdoor float parades.
Seeing rare animals in Wild Animal Park is always a popular kids activity in Shanghai. The park is currently the largest wild animal park in China with abundant animal species. More than 200 kinds of rare animals around the world are bred here. In the Safari Area, you can take a car to get in close contact with the beasts like white tigers and bears that can only be seen on TV or books before; in the Caging Area, children can have fun feeding the small animals and even playing with elephants. If your kids like animals, do not miss it!
Shanghai Zoo cultivates over 620 species of animals, from amphibious reptiles and herbivores to fierce beasts. The popular stars are giant pandas, South China tigers and golden monkeys. Here, children can also feed small animals in person. There is also the Science & Education Hall for children to learn the knowledge about animals, amusement area to have fun with ferris wheel, etc, and performing stage to watch animals performances. Although located in urban area, Shanghai Zoo is lush with green plants, very rare in the metropolis full of concretes. All these make it one of the top things to do in Shanghai with children.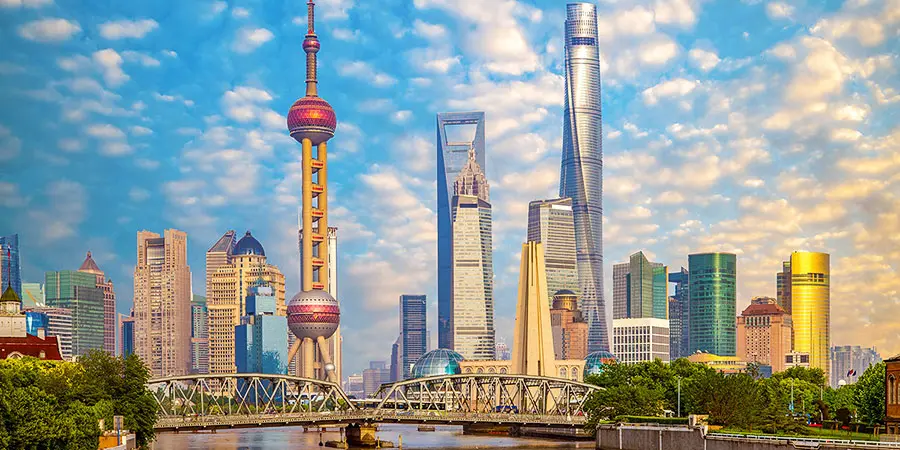 Oriental Pearl Tower is considered as a nice place to have a bird's eye view of Shanghai, thus on the list of 15 Things to Do in Shanghai with Kids. As one of Shanghai's landmarks, Oriental Pearl Tower is located in Lujiazui by the Huangpu River with the height of approximately 468 meters (1,536 feet). At 259-meter (850-feet) high level, there is a transparent Sky Walking with a total length of 150 meters (165 yards), where you can overlook the scenery of Huangpu River and Lujiazui. There is a Space Capsule situated at 351-meter (1,152-feet) high level, which shows the charm of the space in a futuristic style. It is the favorite of many children. After having fun in the day, you can go to the revolving restaurant at night located in the 267-meter (876-feet) high level, tasting some nice food while appreciating the beautiful night scene of Shanghai.

Book Shanghai Oriental Pearl Tower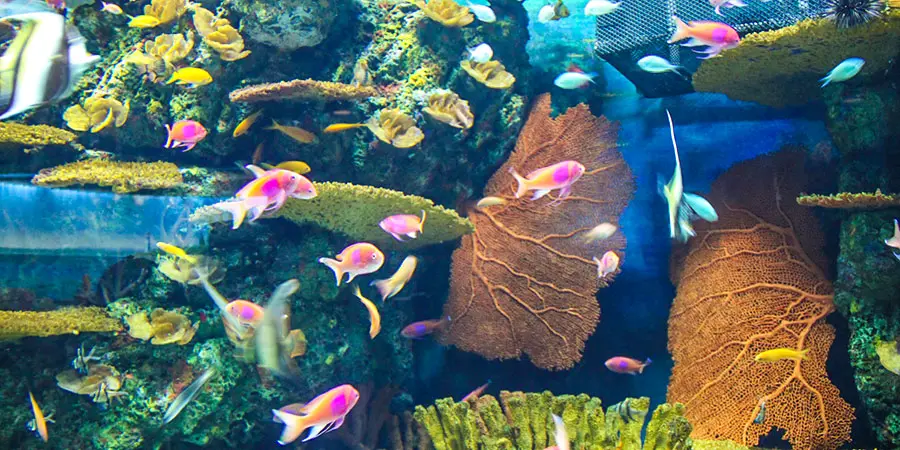 For kids activities in Shanghai, going to Ocean Aquarium should be on the list. Lots of rare sea animals can be seen here, such as the electric eel from South America, the sawfish and water jet fish from Australia, penguin from Antarctica and Weedy Seadragon. In addition, the 180-degree and 270-degree omnidirectional landscape windows and the submarine viewing tunnel are highlights here. It is a great place for your kids to explore the wonderful underwater world!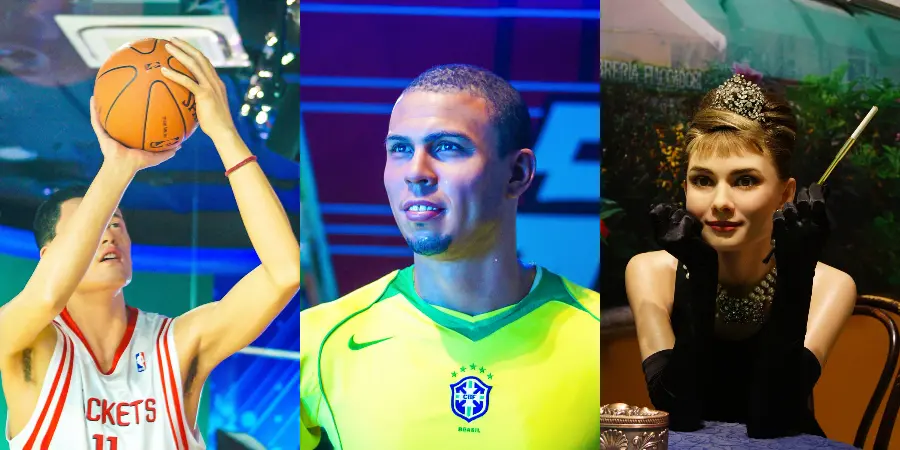 Shanghai Madame Tussauds is the sixth Madame Tussauds Wax museum in the world. The wonderful wax figures of celebrities from politics, art, film, music and culture fields exhibited here give children the opportunity to interact with the heroes in their hearts. There are 9 thematic exhibition areas, showing more than 100 lifelike wax figures including Audrey Hepburn, Yao Ming, Beckham, Jackie Chan, Marilyn Monroe, Einstein, Princess Diana, Bill Gates, Obama, Lady Gaga and Rihanna. Combined with brilliant audio-visual effects and high-tech interactive equipment, children will have close contact with their beloved idols and feel the charm of these super stars. Thus, Madame Tussauds is a popular Shanghai attraction for kids.
Visiting Natural History Museum is one of worthy things to do in Shanghai with kids. It is one of the largest nature museums in China, housing various animal and plant specimens and fossils and vivid animal modes. Inside Natural History Museum, there is also a live breeding area for kids to 'touch the nature' on their own. For example, children can more intuitively feel the group life of bees. The Dinosaur Exhibition Hall also wins high popularity. The most attractive exhibition is the skeleton of Mamenxisaurus, the largest dinosaur in the world, which is about 20 meters (65 feet) in length and 4 meters (13 feet) in height. Besides, the teachers at Discovery Center will lead children to experience interesting activities to explore nature!
The exhibitions of the Shanghai Science and Technology Museum are very comprehensive, covering the fields of nature, astronomy and science & technology. To name a few interesting things to do in Shanghai with kids: learn more about biological phenomena through various animal and plant specimens; experience the feeling of earthquake, static electricity, space travel with the help of advanced equipment; appreciate astronomical phenomena such as solar eclipse and meteor shower; enjoy robot performances; learn the most cutting-edge technological inventions...
Jinjiang Action Park is a modern amusement park famous for a giant ferris wheel, big roller coasters, canyon rafting and other amusement projects. Here, kids can indulge themselves with any of their favorite project. Besides, kids can appreciate karst caves, 'Old Shanghai Railway Station' and other unique landscapes. Jinjiang Action Park also hosts lively parties and themed food events every now and then, making it one of nice places to visit in Shanghai for kids.
A visit to Changfeng Ocean World is worth being included in the things to do in Shanghai with kids. Located inside the Changfeng Park, this marine theme park has a wide variety of marine organisms, including rays, sharks, penguins, turtles, seahorses and corals. Lifelike landscaping such as tropical rain forests and creative entertaining interactions add more fun. Changfeng Ocean World encourages children to find pleasure by themselves and help them learn about ocean world in a relaxed way.
12
Legoland Discovery Center
The Shanghai Legoland Discovery Center is an indoor playground made up of thousands of Lego bricks. The various playing methods can inspire children's creativity, thinking ability and learning ability. Here, they can spend a day building a LEGO model that is unique to them with the help of their parents. The interaction can also tie the kids and parents more closely. Thus, Legoland Discovery Center has been one of the popular Shanghai attractions for kids and parents.
Where to stay in Shanghai with kids for a whole day? Century Park is recommended. It is the largest natural ecological park in Shanghai, which is divided into rural fields, lakeside area, bird reserve and exotic park. You can take kids here to go outing, breath fresh air, get intimate with nature and have picnics. You can also go fishing and boating in the Mirror Lake inside. In addition, there is a special children's amusement park for them to have fun. Being one of Shanghai things to do with kids, it is especially busy on weekends, but also a good opportunity for kids to make some new friends.
Children can go to the National Defense Park and watch the simulated aircraft carrier, visit the Military Weapons Exhibition Hall and navy submarine, participate in simulated shooting, ride on amphibious vehicles and enjoy exciting three-dimensional dynamic movies. For family trips, the popular entertainment projects are 'Brave Road', 'Wisdom Maze' and 'Fun Bridge World'.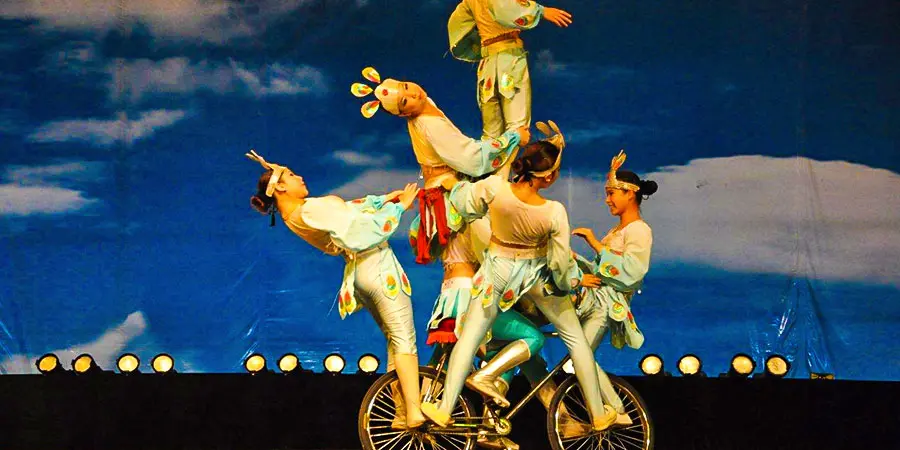 Shanghai Circus World has the reputation of 'China's First Circus World'. More than 100 innovative acrobatics, circus and magic shows are displayed here. Bowl Balancing, Wheel of Life and Speedy Space Motorcycle, Ribbon Dance, Sea Lions Performance, Equestrian feats, Cockfighting, and Comedy Magic are highlights of Shanghai Circus World and quite popular among kids. The most famous and popular performance here is 'ERA Intersection of Time', involving martial arts, acrobatics, dance, music and a huge water screen, telling a story of China's evolution from ancient time to the future.
Further Reading:
8 Fun Things to Do in Shanghai with Family
Shanghai Amusement Parks: Top 5 Places to Go
List of 8 Theme Parks in Shanghai
Top 10 Water Parks in Shanghai
Top 3 Shanghai Ocean Parks: Which one to go?
- Last updated on Apr. 25, 2023 by Catherine He -