How to Visit the Great Wall of China - Plan a Perfect Day Trip
1. Choose a Great Wall Section
The Great Wall is long traversing from northwest to northeast China. Beijing is the first choice to visit the Great Wall of China because the most famous sections all scatter around it.

If this is your first-time visit, Badaling or Mutianyu is recommended. If you have been there, choose Simatai or Jinshanling instead.

See more Which Section of Great Wall to Visit, 6 Best Places to See Great Wall of China

2. Select a Reliable Travel Agency or Well Plan by Yourself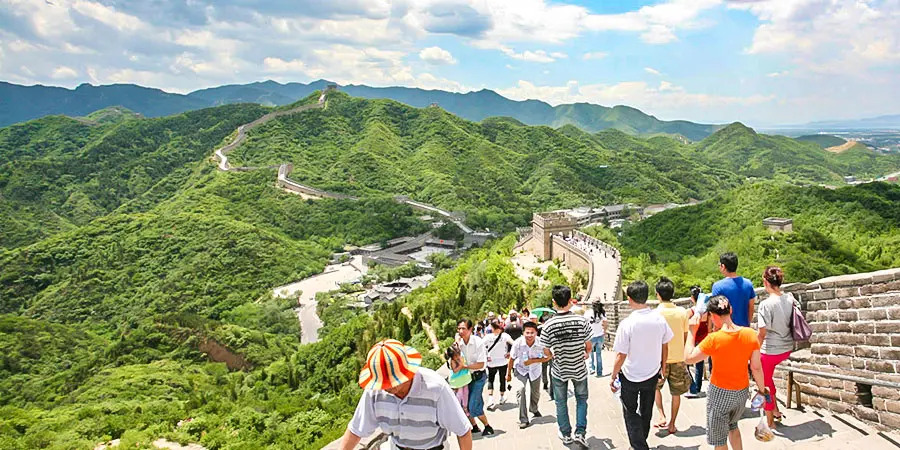 One can join a reliable travel agency or choose to tour on your own with well-prepared travel plan.

Beijing Day Tour to Great Wall from $127


Beijing Mini Group Day Trip with Great Wall from $149


2 Days Beijing Mini Group Tour Package from $299


8 Days Beijing Xi'an Shanghai Group Tour to Great Wall from $1394


3. Set the Travel Time - March to October is the Best.
Spring, summer and autumn from March to October are suitable for visiting the Great Wall of China widing up and down along the green mountain ridges. Keep an eye on the weather forecast before going to avoid extreme weather, such as rainy and snowy days.



See more Best Time to Visit Great Wall of China

4. What to Wear
Wear thin and breathable clothes to protect you fom sunburn in summer; wear windbreaker in spring and autumn for wind up on the Wall is very strong; wear warm clothes in winter. Non-slip hiking shoes and gloves are always necessary for hiking the Great Wall of China


5. What to Put in the Backpack
Food, water, camera, phone, charge pal, napkin, and other personal necessities.


6. How long does it take to visit the Great Wall of China? - Make an 8-Hour Tour Plan
A field trip report by our expert for your reference:
8:00-9:00: Take subway line 2 to Jishuitan Station.
9:00-9:20: Exit from B2, walk for 10 minutes to Deshengmen, and then find bus 877 behind the arrow tower.
9:20-10:50: Bus 877 to Badaling.
10:50-11:00: Walk for 10 minutes to the entrance.
11:00-14:00: Visit the Great Wall. It takes around 2-3 hours to hike on foot; one can also take cable cars or slides.
14:00-14:30: Have some food in the nearby KFC. You can also feed yourself before climbing.
14:30-14:50: Walk to the parking lot and find bus 877.
14:50-16:20: Take bus 877 back to downtown Beijing

See more How to Get to Badaling Great Wall: By Bus

Notes:
1. If departing from the airport, one can take Airport Express to Dongzhimen and then transfer to subway line 2 to Jishuitan Station.
2. If one plans to leave Beijing on the same visit day, book the train departure after 18:00, domestic flight scheduled after 19:00 or international flight after 20:30.
3. Above information only serves for Badaling Great Wall. Reserve at least one more hour to visit Mutianyu Great Wall, which is farther away from downtown Beijing.

See more How to Get to Mutianyu Great Wall


7. Confirm Touring Route on the Great Wall
Badaling Great Wall, North Side or South Side?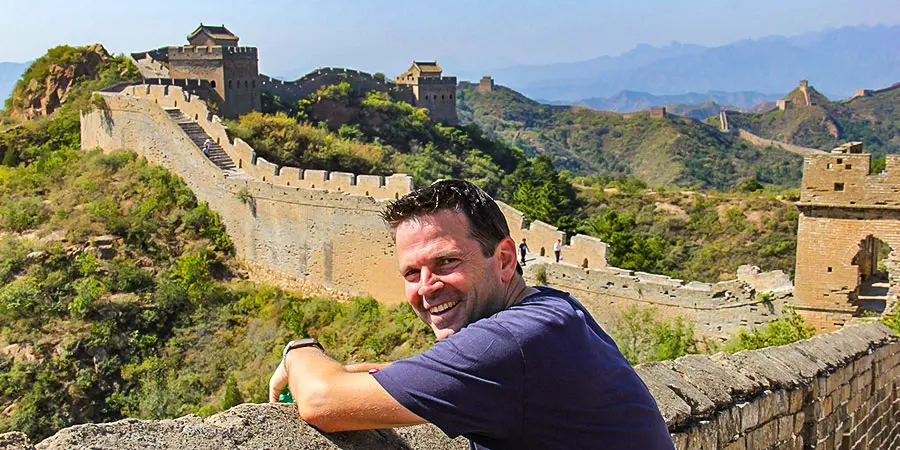 The north side is the essence and the choice of most people. People with limited time and energy can only tour the north side; those with enough time and energetic can visit the south side first and then tour the north side.

The south side is steep with less tourists. Visitors need to go along the same way to return to the entrance/ exit. Around 1.5 hours are needed to finish the round trip between the entrance/exit and the farthest no. 7 south tower.

Twelve beacon towers are in the north side. Tourists with poor energy can only climb to the no. 8 north tower and take cable car down. There is another way near the no. 10 north tower leading down to Bear Garden exit and the whole hiking takes about 2.5 - 3 hours.

Mutianyu Great Wall: Take Cable or Slide to Save Energy
There are 23 watchtowers in Mutianyu and it takes around 4 hours to hike the whole trip. A large majority of tourists don't choose to hike the whole journey, which requires extremely good physical strength. One can take the cable car to the no. 14 tower and then hike up as high as possible, and then hike down the mountain. Or, take the cable car down from the no.14 tower or slides from the no. 6 tower.


8. Where to Eat
There is no Chinese restaurants of good quality near the Great Wall. You can dine in a nearby simple Chinese restaurant or fast food restaurant, such as KFC and Subway before climbing or after. There is no restaurant on the Great Wall. You can also bring some food to have a picnic on the ancient historical relics. Also, have a full breakfast before setting out.


It usually costs CNY 500 - 1,000 (USD 75 - 150) for a Great Wall day tour. The cost of self-guided tour is various. If one takes the bus all the way to Badaling or Mutianyu and back and hike there all the way on foot without taking cable cars or slides, the cost can be as low as CNY 200 - 300 (USD 20 - 50). If you want make the Great Wall day tour more comfortable and energy-saving, the cost can be CNY 500 - 800 (USD 75 - 120) or even more.


10. Attractions can be Visited Afterwards
Ming Tombs:
It is a collection of mausoleums built by emperors in Ming Dynasty (1368 - 1644 AD). After visiting Badaling Great Wall, one can take bus line 879 to visit Ming Tombs. The travel time is 70 minutes. It normally takes 2 hours to visit Ming Tombs. After the visit, you can take bus line 872 back to Deshengmen in downtown. Kind remind that the last bus 872 back to downtown is 19:00.

Bird's Nest: This is the main venue for the 2008 Beijing Olympic Games. If you've joined an organized tour to Badaling or Mutianyu, ask the guide to drop you half way there. The night view is even more beautiful. After, you can take subway line 8 back to your hotel.




You May Like:
10 Insider Tips for Great Wall Travel - Dos and Don'ts
Why should I visit the Great Wall of China? - Top 10 Reasons
How much does it cost to visit the Great Wall of China?
10 Guidelines for Travel to Great Wall of China in Winter
How to Camp on the Great Wall of China
- Last updated on Jun. 19, 2023 by Catherine He -