Lucky Number 4
General Analysis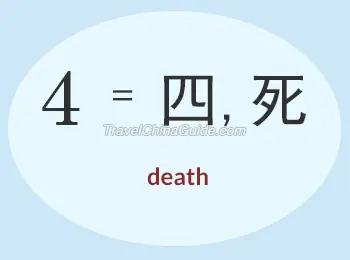 People with the lucky number 4 are usually endowed with excellent management capability. They are good at summarizing scattered documents, making complicated situations simple and clearly handling problems. Since most of them lack the sense of security, they pursue the steady relationship to make themselves feel being protected. Besides, these people fear or hate changes in life and they are the most stubborn compared with people having other lucky numbers. Though they may have realized their own weakness, they hardly want to change themselves. What's more, they are good arguers upon some conflicts or arguments especially when they stand on a reasonable side, so give up the idea to dispute with them or persuade them.

Strong points: They are patient, reliable and self-composed in the daily life which makes them good executants or ministrants. Generally speaking, they are proud, but not arrogant; conservative, but not stereotyped. Diligence, loyalty and realism are their strength. Apart from that, they are always ambitious and determined. No wonder that they are usually able to make great achievements.

Weak points: Stubbornness is the most distinctive characteristic for those who have the lucky number 4. They are jealous, quarrelsome and sometimes boring. Although they usually are able to defeat others in the arguments with some surprising words or logicality, they actually lack imagination. Moreover, most of them may be a little tightfisted.
No. 4 in Chinese Culture
In the eyes of the Chinese, 4 is generally disliked by people just as 13 is in the western world. This is because Four is pronounced Si in Chinese, the same as 死 (death). Therefore, many buildings, especially hotels don not set the fourth, fourteenth and twenty-fourth floors and other floors with 4. When choosing the telephone numbers and the vehicle identification numbers, many people would avoid number 4. Anyway, Four sounds like the pronunciation of "water" in Zhejiang area's dialect, in which case it has neither the commendatory nor the derogatory meaning. While in the musical scale, Four is pronounced Fa, the same sound with 发 (fortune) in Chinese. Therefore some people regard 4 as the propitious and lucky number in this case and there is an old saying in Chinese - 四季发财 (be wealthy all the year round).
Even though 4 has derogatory connotation in Chinese, it seems to be very popular in Chinese culture, especially to express some religious ideology. For example, Four Greatness (the greatest natural power that human should abide by) in Buddhism refers to Earth, Water, Fire and Wind, while Tao, Heaven, Earth and Human are the Four Greatness of Taoism. Furthermore, the ancient Chinese people took benevolence, righteousness, courtesy and wisdom as Four Moral Criterions. Sometimes, the four moral criterions refer to fealty to parents, loyalty to one's own country, honesty to friends and respect to the seniors. For Chinese literati, writing brush, ink stick, ink slab and paper are the Four Treasures in the Study.
Wide Use of No. 4
In China's long history, 4 has been widely used as a number to classify something with the same characteristics or of the same category. Here are some typical examples:
1. Four Seasons: spring, summer, autumn, winter
2. Four Directions: east, west, south, north
3.
Four Inventions of Ancient China
: paper making, printing, compass, gunpowder
4. Four Skills of the Ancient Chinese Scholars: playing zither, playing chess, calligraphy, painting
5. Four Classic Novels of the Ancient China: Romance of the Three Kingdoms (Kingdom of Wei, Shu and Wu), Outlaws of Marsh, Journey to the West, A Dream in Red Mansions (The Story of A Stone)
6. Four Sorts of the Well-known
Embroidery
: Su (Suzhou) Embroidery, Xiang (Hunan) Embroidery, Shu (Sichuan) Embroidery, Yue (Guangdong) Embroidery
7. Four Famous Pavilions:
Penglai Pavilion
in Yantai of Shandong,
Yueyang Pavilion
in Hunan,
Tengwang Pavilion
in Nanchang of Jiangxi,
Yellow Crane Tower
in Wuhan of Hubei
8. Four Plants in
Chinese Painting
: Plum Blossoms, Orchid, Bamboo, Chrysanthemum
9. Four Grottoes:
Mogao Caves
in Dunhuang,
Yungang Grottoes
in Datong,
Longmen Grottoes
in Luoyang,
Maiji Caves
in Tianshui
10. Four Famous Buddhist Mountains:
Mt. Wutai
in Shanxi,
Mt. Putuo
in Zhejiang,
Mt. Emei
in Sichuan,
Mt. Jiuhua
in Anhui
- Last updated on Aug. 29, 2023 -
Questions & Answers on Lucky Number 4
Asked by hazy lazy (hazen) | Nov. 20, 2023 04:55

Reply
whats my lucky number 5-19-2014
Answers (1)
Answered by Maria | Nov. 21, 2023 23:34

0

0

Reply
2,3, and 7.
Asked by Thor from PHILIPPINES | Sep. 27, 2023 05:06

Reply
What is my lucky number? October 29, 1991
Answers (1)
Answered by Pepper | Sep. 27, 2023 20:53

0

0

Reply
It's 4 and 6.
Asked by Stephanie from MEXICO | Aug. 29, 2023 08:08

Reply
what is my lucky number
Jan 18, 1992
Answers (1)
Answered by Fiona | Aug. 29, 2023 20:39

0

0

Reply
It's 4 and 8.
Asked by Luz from EUROPA | Aug. 22, 2023 07:48

Reply
Lucky number
Born on 27 july 1972 what is my lucky number
Answers (1)
Answered by Wendy | Aug. 22, 2023 20:18

0

0

Reply
2 and 3 are your lucky numbers.
Asked by Haleyrue | Jul. 09, 2023 08:16

Reply
August 28,2001
What's my lucky numbers
Answers (1)
Answered by Lisa | Jul. 10, 2023 01:54

0

0

Reply
It's 4, 6 and 9.