Shanghai Public Transportation Card
It will be more convenient and pleasant if you use a Shanghai Public Transportation Card when you travel around the city.
Like the MetroCard in New York City and the Oyster Card in London, it is a kind of stored value smart card used in the public transportation of the city and some cities in the nearby Jiangsu, Zhejiang and Anhui Provinces.
Shanghai Public Transportation Card Service Center
The card is issued and managed by Public Transportation Card Co., Ltd. (SPTCC).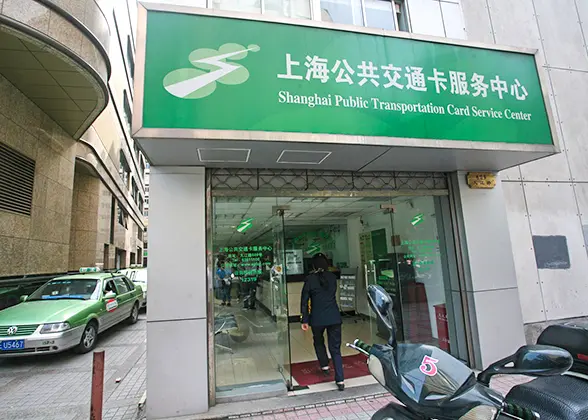 Public Transportation Card Service Center
The service center is set up by SPTCC to serve the public on consultation, card issue, return and repair as well as value recharge, transfer and return.
Address: No. 609, Jiujiang Road (near the intersection with Zhejiang Road)
Office Hours: 09:30 - 18:30 (from Monday to Friday); 09:30 - 16:30 (Saturday, Sunday)
Information Line: 021-63611100
Sales Hotline: 021-63601952
Card Types
There are mainly three types of Public Transportation Cards - ordinary, souvenir and transformed cards.
1. Ordinary cards are categorized into system running test cards issued in 1999 and other ordinary cards.
2. Souvenir cards are made to commemorate some important events, festivals and Chinese cultural heritage. You can choose from cards with various topics and patterns on the city's transportation history, famous attractions, Tourism Festival, as well as Shaoxing Opera, Chinese zodiacal animals, APEC Shanghai 2001, the bid for World Expo 2010, 2007 Special Olympics World Summer Games and the tenth anniversary of Hong Kong's return to China.
3. Transformed cards have many forms, including constellation cards, lover cards, Christmas cards and mini cards. The most special transformed ones are the watch cards with cards inside various stylish watches.
→ Buy a Card → Value Recharge → Value Transfer → Refund → Maintenance
-