Xi'an Travel Tips
Resident Population: 8,467,837
Area: about 9,983 sq kilometers
Area code: 029
Zip code: 710000



From Jun. 1 2014, Xi'an implements the 72-Hour Visa-Free Policy to facilitate passport holders of 51 countries and regions to enjoy a visa-free stay up to 72 hours when taking an international transfer via Xianyang Airport. Read details about 72-Hour Visa-Free Transit.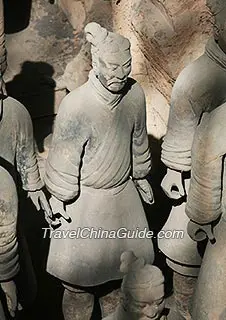 Banks

Emergency Numbers:
Fire: 119
Traffic: 122
Ambulance: 120
Police: 110



Useful Numbers:
Zip code Inquiry: 184
Taxi Complain: 88624509
Mayor's Hotline: 87295170
Tourists Complain: 87630166
Shaanxi Tourists Complain: 85261437
Consumption Complain: 12315
Telephone Number Inquiry: 114
Public Buses Complain: 16801315
China Mobile Customer Hotline: 10086
China Unicom Customer Hotline: 10010
China Telecom Customer Hotline: 10000

Toilet Facilities: Most toilet facilities in emporiums, shopping centers, supermarkets, stations and scenic spots are free. The other will charge CNY0.5~CNY1. Please note that except of these 5-star rated hotels, no paper is supplied at these public toilets even the one of airport and railway station.



Post Office: (Opening Hours: 8:30-18:00)
City Center: Bell Tower Post Office, Northeast corner of Bell Tower Square
South Suburb: Xiao Zhai Branch, No.3 Xiao Zhai Xi Lu
North Suburb: Bei Guan Branch, No.18 Bei Guan Zheng Jie


Hospital: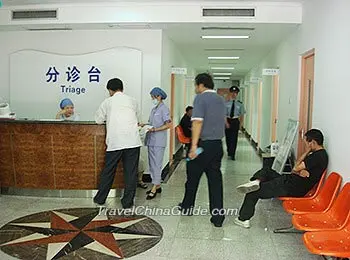 Hospital in Xi'an
People's Hospital of Shaanxi Province (Shaanxi Sheng Renmin Yiyuan)
Address: 214, Youyi Lu
Tel: (029) 85251331
No. 2 College Affiliated to Xi'an Medical Unviersity
Address: 36, Xi Wu Lu
Tel: (029) 87273634
First Aid Center
Address: 24, Jiefang Lu
Tel: (029) 87427504

Banks: Shaanxi Branch of Bank of China offers money changing service.
Shaanxi Branch of Bank of China
Address: 21, Xianning Xi Lu
Xi'an Branch of Bank of China
Address: 38, Juhuayuan, Beilin Qu
Nanshaomen Subbranch of Xi'an Branch of Bank of China
Address: 91, Youyi Dong Lu, Beilin Qu

Internet Bars: Visitors can easily find internet bars near colleges or universities, usually it costs you 1 - 2 Yuan per hour, but those with better facilities and faster connection speeds may cost more.
Jiaoda Branch of Hong Shulin Internet bars
Address: 2/F, Zonghe Lou, Jiaoda Shichang, Xianning Xi Lu
Xiao Mayi Internet Club
Address: 2/F, Seastar Supermarket, southwest corner of Wenyi Lu crossing



Bookstores: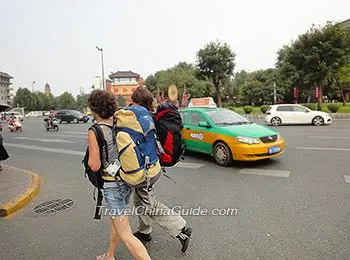 Xin Hua Book Store
Address: 377, Dong Dajie (100 meters away from Bell Tower)
Shaanxi Foreign Language Book Store
Address:.349, Dong Dajie (500 meters from Bell tower)

Getting to know more tips for visit in China, please visit China Travel Advice.



Recommended Tour Itineraries:
Heritages of Ancient City: 2 Days Luxury Tour in the city
Historical Xi'an: 3 Days Luxury Visit of the city
Golden Triangle: 8 Days visit extended to Beijing and Shanghai


More Xi'an Tours



Top 10 Things to Do in Xi'an
- Last modified on Sep. 26, 2018 -