6 Places to Visit in Beijing in October
It is a great time to travel to Beijing in October because of pleasant temperature, fresh air and clear sky. Also, falling in autumn, there are many places to enjoy breathtaking autumn views, such as Mutianyu Great Wall and Yonghe Temple. However, try to avoid the "golden week" holiday from October 1 to 7, when all the scenic spots are crowded with people and the sightseeing experience is not so good. Below are top 6 places to visit in Beijing in October: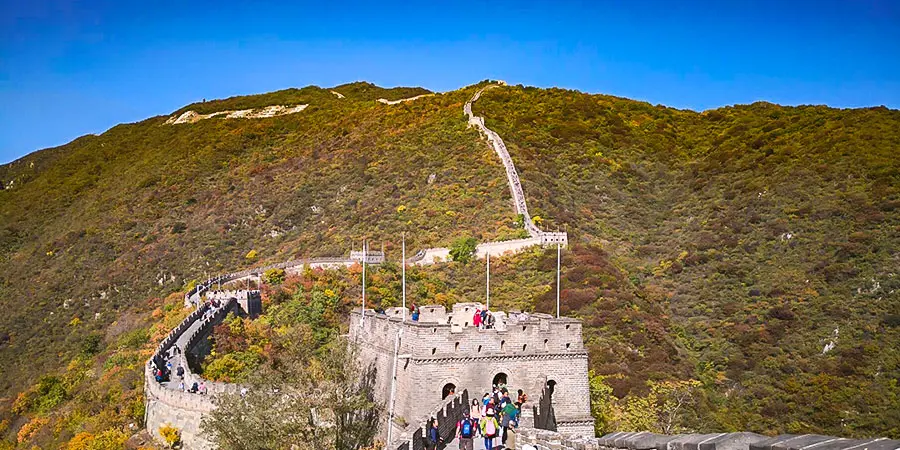 The Mutianyu Great Wall is located in the Huairou district on the outskirts of Beijing, 70 km (43 mile) from the center of city. Its surroundings are covered with lush plants. When autumn comes, you can see the whole section is surrounded by red, golden or green leaves, which is one of the top things to do in Beijing in October. To enjoy the autumn scenery of the Great Wall, visitors can either take the cable car to have a bird's eye view or climb along the steps to appreciate the beautiful scenery at a close distance.

Recommended Tour:

Beijing Mutianyu Great Wall Mini Group Day Tour from

$89

Book a
Mutianyu Great Wall Ticket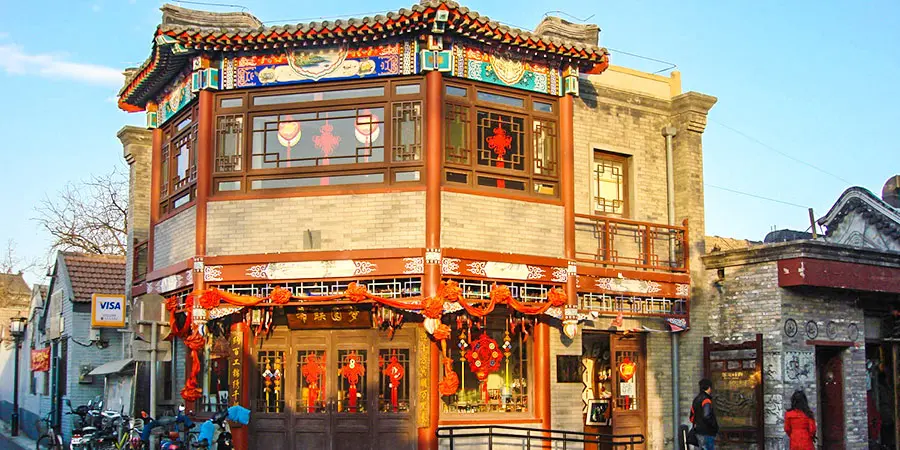 Houhai is an area of waterscape. Nowadays, it also refers to its surrounding areas, which has rows of Hutongs and traditional style courtyards, Si He Yuan. It is also famous as a bar community, with many kinds of bars meeting the demands of different people. You can enter a bar to dance freely, or have a sit by a waterside bar to feel the mild autumn breeze. For those interested in Beijing's nightlife, Houhai is definitely a worthy place to visit in Beijing in October.

Recommended Tour:

Private Beijing Night Tour to Houhai from

$64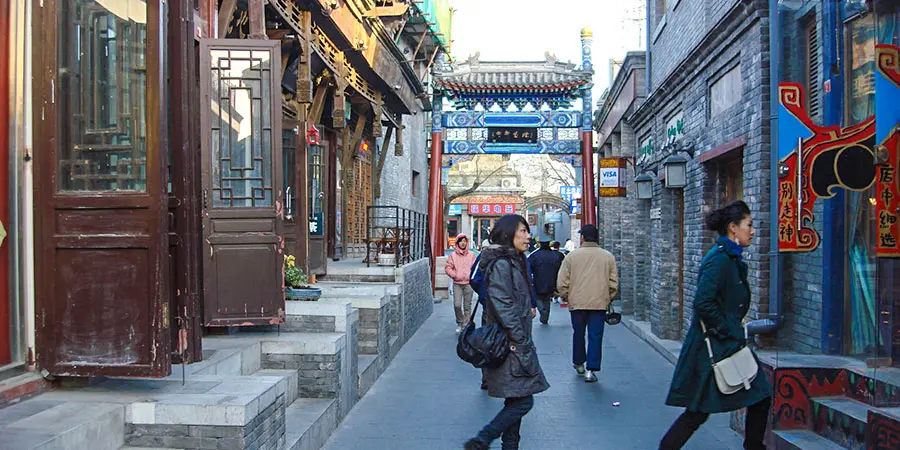 Hutong is Beijing style alley, on either side of which are the traditional residential
courtyards
, Si He Yuan. Hutongs are the settlement areas for Beijing's locals historically. If you are interested in Beijing folk history, it is worthy to visit them when visiting Beijing in October. There are many Hutongs around Houhai area, such as
Nanluogu Xiang
. You can taste many authentic local snacks and buy some exquisite handicrafts here, or rent a rickshaw to tour around and experience a traditional Beijing lifestyle. Wandering around Hutong in the evening is also interesting and you might witness a different scenery.

Recommended Tour:

3 Days Mini Group Beijing Tour with Hutong from

$245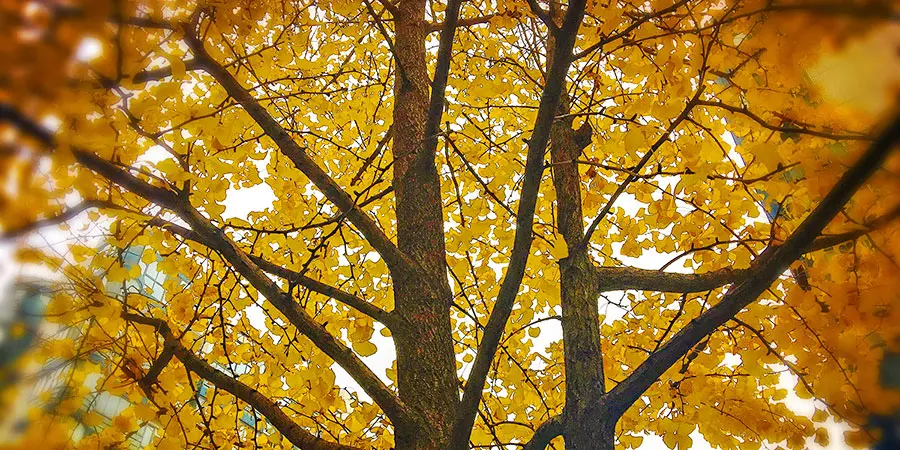 Appreciating golden Ginkgo is always one of the top things to do in Beijing in October and Ginkgo Avenue at the entrance of Yonghe Temple is one of the best destinations. Ginkgo trees here are in their prime, and the age of most trees are more than 30 years old. The autumn ginkgo trees are interwoven with the ancient buildings, which are particularly amazing, attracting many photographers and painters.

Recommended Tour:

5 Days Private Beijing Tour with Yonghe Temple from

$689
5
Pofengling for Red Autumn Leaves
Pofengling is 52 km (32 mi) from Beijing and holds Red Leaves Festival from mid-October to mid-November every year. If you don't have a good plan about what to do in Beijing in October, you can go here to admire wonderful red leaves blanketing the mountain slopes. Although not as famous as Fragrant Hills Park, it is not crowd, so you can enjoy the scenery more leisurely.
The village has more than 500 years of history, preserving more than 70 sets of folk residences and courtyards from
Ming
and
Qing dynasties
(1368-1912), including the famous Wudao Temple, Guandi Temple and so on. This is an old-style place to visit in Beijing in October. The undulating buildings are built along the hillside, and the stone-paved paths twist and turn. Now there are lots of farmhouses here that visitors can experience authentic rural life and eat local cuisine. Not far from the village is Jinchan Mountain. The sightseeing platform on its top is the best place to get a panoramic view of Cuandixia Village. In cloudless and clear October, it's easy to get beautiful photos of the whole village.
- Last modified on Apr. 19, 2021 -