Sanlitun Bar Street
Located in the eastern Chaoyang District, Sanlitun Bar Street is a fashion center for shopping, food and arts. It is world-famous for its Bar Street, which is the symbol of Beijng's nightlife and the city's first bar community, leading the bar culture and fashion of Beijing. It is divided into northern and southern areas by the '3.3 Mansion'.

Bar Street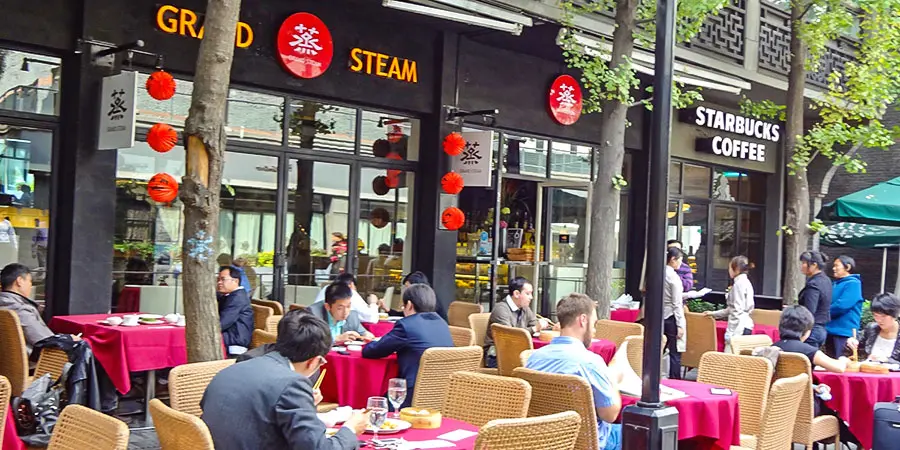 Beijing Bar Street
It is located in the east side of North Sanlitun Street, Chaoyang District. Sanlitun Bar Street is 260 meters (850 feet) long and covers an area of 1,648 square meters (18,000 square feet). More than 60 percent of Beijing's bars are located here. Situated adjacent to 79 embassies and 7 other foreign offices, such as the United Nations Development Program (UNDP) and Population Fund Department, Sanlitun Bar Street attracts thousands of foreigners every day.

Over 80 bars line both sides of Sanlitun Bar Street. The most famous ones are Boys & Girls, Red Moon Club, Swing, Lan Kwai Fong, Butterfly, No. 52, Kai Club, and Day Off. Some bars are open from afternoon to the next morning, while others are open 24 hours. Drinks available include imported wines, homemade wines, cocktails, soft drinks, and fruit juices etc. There are also many activities to enjoy such as bands, magicians, cocktail shows, dance shows, and themed events. During major soccer tournaments there are large-screen scoreboards. Each bar places tables on the sidewalk where guests can drink, watch TV, and talk about the game. Sports banners and flags hang from roadside fences, trees, and street light poles.

In addition, there is a wonderful tea bar with natural decorations, such as carved root tables and chairs, allowing guests to enjoy fine tea in a natural environment. Here, you can appreciate quaint teapots, the art of root carving and tea art shows.

F 1 (F 1, Tongli Commercial Area, North Sanlitun Street) has tasty foods and drinks at reasonable prices. You can relax to soft music. Average Cost per Person: CNY 80


Lan Kwai Fong (No. 66, North Sanlitun Street) is decorated with a nostalgic style. The music show inside the bar is good. Average Cost per Person: CNY 110


Boys & Girls (No. 68) is an old, famous and popular bar. Average Cost per Person: CNY 95


Swing (No. 58) has a wonderful Philippine band with an outstanding female lead singer. Average Cost per Person: CNY 70


Butterfly (No. Jia 4, Tongli Commercial Area) Average Cost per Person: CNY 70


Red Moon Club (No. 8) Average Cost per Person: CNY 120

Shopping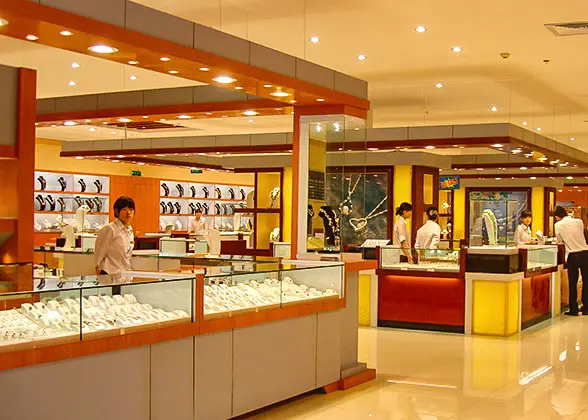 Shopping Mall near Sanlitun
Shopping in Sanlitun Bar Street is quite different and very enjoyable. Stores are distributed along inter-connected paths in the southern area. This layout, with no fixed route, makes shopping a discovery tour. You will be amazed by its world famous brand flagship stores, such as Adidas, Uniqlo, Mango, Puma, Steve Madden, Nike, Columbia, North Face, Crocodiles, Apple, Hong Kong jewelry brand Chow Tai Fook, Quiksilver, C.P.U, Twice, Fossil, Reiss and Q'ggle.

Since the fall of 2009, many luxury stores ranging from creative luxury shops to forefront designer brands, such as Rolex, the French fashion brand agnès b, MFG, Paris fashion handbags brand LONGCHAMP, Italian furniture brand Natuzzi, Emporio Armani and local original designs, have opened in the northern area.

Restaurants
There are many restaurants with different cuisines, ranging from innovative Chinese to American and from traditional Vietnamese to authentic Spanish Tapas. The food is consistent with the high-end brand surroundings. Some of the famous places include: cupcake cafe - hummingbird, the Golden Lake originated from Sichuan and mixed with the concept of Lounge & Fine Dining, and Ayi Abalone, which is honored as the 'Abalone King of Hong Kong '.
Arts
Art in Sanlitun Bar Street is integrated into the details of life. It is very casual, not just hanging on the wall, but also appearing in the streets. You may see sculptures of local artists and world-renowned designer fashion displays on the street or on the square. There are also a large number of indoor art galleries, photography studios, fashion shows and photography exhibitions. You can also enjoy colorful performances, such as magic and comedy.
In addition, there are some quality beauty salons and spas in Sanlitun Bar Street. You can go to TONI and GUY, OPI professional nail service, comfort zone, the Han Fang SPA, French skin-care brand Ingrid Millet or the Japanese make-up brand DHC.
How to get to Sanlitun Bar Street
Bus Routes:
1. Bus 113, 115, 431, 701, Te 16, Night Bus 3, or Night Bus 34 can take you directly to Sanlitun.
2. Take Night Sightseeing Bus - East Line to Sanlitun Jiubajie.
Subway Routes:
Take
Line 10
and get off at Tuanjiehu Station through Exit A, and then walk westwards for about 10 minutes.
Taxi:
It is a paradise at night, so a taxi would be a wise choice after you enjoy the parties in the bars. If there are no traffic jams, a taxi costs about CNY 30 to the area around the Tiananmen Square and Wangfujing Avenue, and about CNY 70 to the Capital Airport.

Recommended Nearby Attractions:

Chaoyang Park
(Sun Park)

Dongyue Temple

Yonghe Temple
(Harmony and Peace Palace Lamasery)

Temple of the Sun
(Ritan Park)

Tuanjiehu Park

Workers' Stadium

Taikoo Li Sanlitun

Top 10 Places to Visit in Beijing
- Last modified on Sep. 20, 2018 -