Sanlitun, Beijing
Located in the northeast Beijing near the embassy area, Sanlitun is a fashion center gathering many shopping malls, bars, restaurants, cinemas and arts stores, etc., which is popular among young people. It is especially lively at night and a good place for night life. There are 10 vertical and 12 horizontal streets in the area now. In ancient time, it is a village three li (1,640 yards) away from the inner city, thus the name, literally a 3-li away village.

Sanlitun Address: Between Baijiazhuang Road and Dongzhimen Wai Street in south-north, and between East 3rd Ring Road and Xindong Road in east-west.

Top Things to Do in Sanlitun Beijing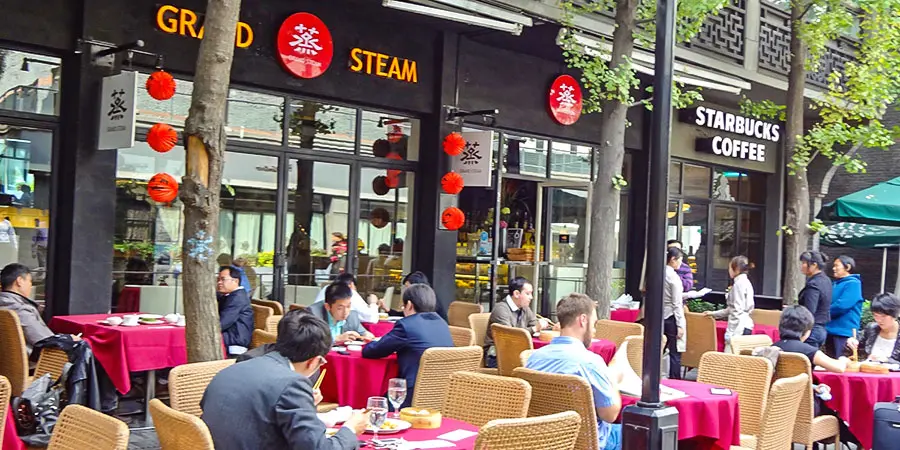 Beijing Bar Street
Sanlitun is world-famous for Sanlitun bar street, which is the liveliest place in Beijing at night. Sanlitun Bar Street is in the east side of North Sanlitun Street, covering an area of 1,648 square meters (18,000 square feet) with a length of 260 meters (850 feet). Over 80 bars are on Sanlitun Bar Street, and more than 60 percent of Beijing's bars are gathered nearby. The most famous bars on Sanlitun Bar Street include Boys & Girls, Red Moon Club, Swing, Lan Kwai Fong, Down Town, No. 52, Day Off and so on. Some do business from afternoon to the next morning, while others are open 24 hours. But generally, their busiest time is from 21:00 to late night. Adjacent to embassy area, there are many foreigners in these bars.

Drinks available include imported wines, homemade wines, cocktails, soft drinks, and fruit juices etc. The bands would play music on the stages, the singers would sing, magicians would perform magic shows, and people would dance to relax. During major soccer tournaments, all bars on Sanlitun Bar Street place tables on the sidewalk where guests can drink, watch the game, and talk about the game.

Know Cutting-Edge Fashion at Taikoo Li Sanlitun
Taikoo Li Sanlitun is an open shopping area and comprehensive recreation area opposite to Sanlitun Bar Street. It was opened in 2008 with the name Sanlitun Village; and in 2013, it was renamed as Sanlitun Taikoo Li. Flagship stores of world famous brands, various bars and restaurants with international cuisines and unique five-star hotels are gathered here. Being a fashion leader in Beijing, the once Sanlitun village has become a fashionable landmark and urban tourist attraction in Beijing that attracts artists and tourists from all over the world.

Stores are distributed along inter-connected paths in the southern area. This layout, with no fixed route, makes Sanlitun shopping a discovery tour. You will be amazed by its world famous brand flagship stores, such as Adidas, Uniqlo, Mango, Puma, Steve Madden, Nike, Columbia, North Face, Crocodiles, Apple, Hong Kong jewelry brand Chow Tai Fook, Quiksilver, C.P.U, Twice, Fossil, Reiss and Q'ggle.

Many luxury stores ranging from creative luxury shops to forefront designer brands, such as Rolex, the French fashion brand agnès b, MFG, Paris fashion handbags brand LONGCHAMP, Italian furniture brand Natuzzi, Emporio Armani and local original designs, have opened their stores in the northern area.

Sanlitun SOHO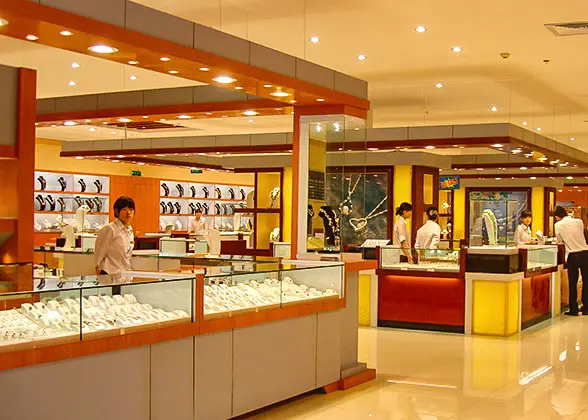 Shopping Mall near Sanlitun
Another famous Sanlitun shopping plaza is SOHO. There are 5 shopping areas, in the whole Sanlitun SOHO with quite many stores and restaurants, for example, famous Vogue and Vera selling shoes. You can also have a hairdressing at hair shops, like Moon Hair Salon. Shishaking, Shoon Shine, Top Gloria, Kyovintage, etc. are all the stores in Sanlitun SOHO for shopping.

What's more, the Pacific Department Store, Sanlitun Yashow Market, Topwin Center, etc. are also great shopping malls in Sanlitun Beijing.

Try Fine Foods from All Over the World
There are many restaurants in Sanlitun offering different cuisines, ranging from innovative Chinese to American and from traditional Vietnamese to authentic Spanish Tapas. The food is consistent with the high-end surroundings. Some of the famous Sanlitun restaurants include Hong Kong Hotpot Restaurant, Miss Fu in Chengdu of Sichuan cuisine, Hidden Kitchen of Hunan cuisine, Biteapitta of Middle East foods, Lily's American Diner LAD, Home Thai, and so on.

Watch the Latest Movies
There are several cinemas in Sanlitun, among which the largest and most famous is Megabox. Megabox is located in south area of Taikoo Li Sanlitun, providing a relaxing environment with the first-class audio and visual systems and comfortable seating to ensure a high-quality viewing experience. You are allowed to take food and drink there to watch movies except melon seeds and burgers that may influence others. Of course, you can also buy popcorns and other snacks in the cinema. Other luxury Sanlitun cinemas are available there as well, like Cinker Cimemas in Pacific Century Place, IVIMOVIE Movie Street in Shimao Plaza.

Appreciate the Most Popular Arts
Art in Sanlitun is integrated into the details of life. You may see sculptures of local artists and world-renowned designer displayed on the street or on the square. There are also a large number of indoor art galleries, photography studios, fashion shows and photography exhibitions. You can also enjoy colorful performances, such as magic and comedy.

How to get to Sanlitun Beijing
By Subway:
Take subway line 10 and get off at Tuanjiehu Station through Exit A, and then walk westwards along North Gongren Tiyuchang Road.

By Bus:
Buses 113, 115, 431, 701, Te 16, Night Bus 3, or Night Bus 34 can take you directly to Sanlitun.
Take bus 3, 110, 117, 118, 120, 403, Night Bus 6, or Night Bus 24 and get off at Worker's Stadium Stop.

Recommended Nearby Attractions:

Chaoyang Park
(Sun Park)

Dongyue Temple

Yonghe Temple
(Harmony and Peace Palace Lamasery)

Temple of the Sun
(Ritan Park)

Workers' Stadium

Top 10 Places to Visit in Beijing

Beijing Night Tours – Top 8 Night Activities
- Last modified on Dec. 25, 2019 -
Questions & Answers on Sanlitun, Beijing: Location, Bar Street, Top Things to Do
Asked by Gillian from INDIA | Nov. 02, 2018 08:10

Reply
What time is the Sanlitun Bar Street open till?
Answers (1)
Answered by Kelly from AUSTRALIA | Nov. 05, 2018 01:07

0

0

Reply
The street is opened every day and different bars has different running hours.
Asked by Edwin from SINGAPORE | May. 07, 2018 00:56

Reply
Any good breakfast places and coffee joints around Beijing Sanlitun area?
Can I find something to eat and coffee at 7am in the morning?
Answers (1)
Answered by Margot from GREECE | May. 10, 2018 21:37

0

0

Reply
There is a Starbucks Coffee located at NLG-32 A, B1, NO. 11, Sanlitun North Road. However the open time is 7:30.
Asked by BK Goh from SINGAPORE | Aug. 10, 2015 11:40

Reply
where to rest while waiting for 12 hours. I will arrive Beijing Airport at 0005hr.
My hotel check in is around 12 noon. Where can I stay inexpensively during the 12 hours wait ?
Answers (1)
Answered by Sally from THAILAND | Aug. 10, 2015 22:20

0

1

Reply
In the airport, there are hourly lounges available in three terminal buildings, you can stay there for few hours.
As for the price or booking, you can call the listed numbers.
T1: 010-64540985
T2: 010-64598943
T3:010-64558577(T3C),010-64532621(T3E)
Asked by Francie P from UNITED KINGDOM | Oct. 04, 2014 12:22

Reply
I am looking to visit Beijing for a few days whilst on holiday in Hong Kong
I wanted to stay in a hotel that is close to or in Sanlitun. Can you recommend any reasonably priced hotels in the area for an approximate 2night stay?


Answers (1)
Answered by Heidi from USA | Oct. 04, 2014 21:53

2

0

Reply
I know a Huatongxin Hotel to meet ur demand. It is within walking distance to this area and the exact location is at no. 1, North Gongti Road, Chaoyang District.