How to Plan a Trip to Beijing Step by Step
Hereunder are 6 steps helping you plan a trip to Beijing, especially useful for the first-time travelers. Following this advice, you can have a smoother trip and learn more about the ancient city.
1
Step 1: Confirm Your Travel Date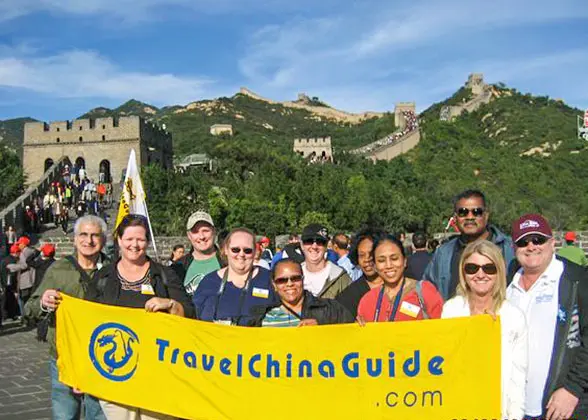 You can enjoy different sceneries of the city in different seasons, but the best time to travel is from September to October in autumn. The weather is appropriate and the temperature is moderate. If you don't have time in autumn, then you should not miss the early summer. From May to June, you can appreciate the city before the hot days come.
See More about:
Beijing Weather
and
Best Time to Visit
.

How long to stay in Beijing:
3 to 5 days are necessary to have a worthwhile tour for most people.

Times to avoid:
Avoid the public holidays and various festivals, especially the Golden Week of National Day holiday from October 1st to 7th. See More about
Public Holidays in China
.
2
Step 2: Buy International Flight Ticket Early
Look for the flight tickets made available three months in advance, as you will have an opportunity to book some cheaper flights. Book round trip tickets as soon as possible once your travel date is settled.
China Flights: Schedule & Booking
After buying the flight tickets, you can start to book hotels. Generally, on normal days, the hotels in Beijing are not difficult to book and 10 days in advance is enough. However, if your visa formalities require some hotel booking certificates, or you will travel on holidays, then we suggest you book the hotel as early as possible.

Where to Stay:
Most of the tourists prefer to live in the city center, near the Tiananmen Square, Forbidden City and Wangfujing Street. Some old Hutong areas like Houhai, Drum Tower, Qianmen Street, and Dashilar are also popular places to stay. See More about
Where to Stay in Beijing
.
4
Step 4: Apply for a China Visa
For the Steps 2, 3 and 4 above, if you book a guided tour, some steps can be arranged by your travel agency according to the service included in your tour.
Recommended Beijing Guided Tours with Low Prices:
5
Step 5: Make a Day-by-Day Beijing Tour Plan
This step is very important if you are an independent traveler or tend to a semi-self-guided tour. You need to know what to see in Beijing and make a general tour plan.

Best Things to Do in Beijing:
1. Climb the Great Wall, a huge series of ancient fortifications which known as one of the Seven World Wonders; Badaling and Mutianyu are popular sections.
2. Explore the Forbidden City, the world's most complete and largest complex of ancient wooden structures, once serving as the imperial palace of Ming and Qing Dynasties (1368 - 1911).
3. Taste Beijing Roast Duck, a famous and popular local dish.
4. Watch Kung Fu Performance, which is a cultural symbol of China and an indispensable night activity in a Beijing tour plan.

Further Reading:
Top 10 Things to Do in Beijing
What and Where to Eat
: local food you should try
1. Travel documents: passport, visa, ID card, health certificates, tickets, maps…
2. Money: cash of Chinese RMB, credit card, mobile payment (Alipay, Wechat Pay)
3. Electronics: smart phone, earphone, portable Wi-Fi device or local SIM card, laptop or tablet, camera, charger, power bank, adaptor plug…
4. Clothes and accessories: check the weather forecast a week before to prepare proper clothing.
5. Toiletries and makeup bag.
6. Daily life articles: toilet paper, pocket tissue, personal sanitary articles, razor or shaver, umbrella, raincoat…
7. Health care: common medicine, band-aid…
See More about
China Travel Checklist
.
When the above 6 steps of your Beijing tour plan are complete, you can set your mind at rest and just wait for the departure.
More Tips for a Better Trip from Expert Planners:
1. Download useful apps: Wachat for instant message and pay; Alipay; Didi or Uber for taxis; Mobike or Ofo for sharing bicycles…
2. Learn basic Chinese expressions: hello – 你好;thank you – 谢谢;good bye – 再见;ask price – 多少钱;eat, food – 吃饭;drink – 喝水;toilet – 厕所
3. Bring extra photos and copies of important documents for emergency use.
4. Book flight or high speed train tickets as early as possible if you have tour plans from Beijing to other cities.

- Last updated on Apr. 14, 2023 by Catherine He -
Questions & Answers on How to Plan a Trip to Beijing Step by Step
Asked by Maggie Le-Nguyen from USA | Jun. 15, 2019 20:57

Reply
Travel from PEK to Fly by Knight Courtyard, No. 6 DengCao Hutong District, Wangfujing St & forbidden
What is the best way to get to Knight Courtyard at 3:#0 pm on Thursday?
Answers (1)
Answered by Marsha from UNITED KINGDOM | Jun. 16, 2019 20:48

0

0

Reply
Take Shuttle Bus 3 Beijing Railway Station Line to Chaoyangmen. It takes about 50 minutes and costs CNY25. There is still about 1.2km to the hotel, you can take taxi or walk west directly.
Asked by Tampamom from USA | Apr. 19, 2019 17:04

Reply
For a visit to Beijing mid June, what type of mask should I bring for air issues?
Answers (1)
Answered by Ellison from DENMARK | Apr. 23, 2019 19:23

0

0

Reply
Well, the air quality in June won't be that serious. Thus you can just prepare the ordinary mask.
Asked by Raj from UNITED STATES | Feb. 03, 2019 11:20

Reply
Travel from Beijing Capital airport to Regent Hotel
What is the best way to get to regent hotel, If I am landing at PEK at 3:30PM on a Friday? There will be three of us with luggage.
Thanks
Answers (1)
Answered by Faithe from CANADA | Feb. 12, 2019 00:35

0

0

Reply
You can take airport express to Sanyuanqiao Station. Then take metro line 10 to Huixin Xijie Nakou Station and transfer to metro line 5 to Dengshikou Station, Exit C. Afterwards, walk southeast around 300 meters to find the hotel.