Chengdu Weather in January
Located in a basin in the southwest hinterland of China, Chengdu goes through a dry period in January with fogs and hardly any sun, but the winter weather here is comparatively moderate with the average temperature hovering between 3°C (37°F) and 9°C (48°F).
January is the off-season without crowded tourists, so visiting Chengdu during this month is most convenient.
Averages for Chengdu Weather in January
Temperature: 6°C / 43°F
High Temperature: 9°C / 48°F
Low Temperature: 3°C / 37°F
Humidity: 79%
Rainfall: 18 mm
Rainy Days: 7 days
Sunrise: 07:56 ~ 08:02
Sunset: 18:13 ~ 18:38
Air Quality in January
Average AQI:100

What to Wear in Chengdu in January
The average daily temperature is from 3°C (37°F) to 9°C (48°F), but in the absence of central heating you are exposed to the elements, so come dressed in thermal underwear, sweater, cotton-padded clothes, or a down coat, and warm winter boots.


Things to Do in Chengdu in January
Include Xiling Snow Mountain and Longchi National Forest Park on your itinerary for skiing and sightseeing. A treat by the local hot pot would be a great relief from the outside coldness. In the city you have Sanxingdui Museum, Jinsha Site Museum, Wuhou Temple, and Jinli Street. You get the plum blossom in Tazishan Park and Meilin Park. In the
Chengdu Research Base of Giant Panda Breeding
you may encounter lovely pandas.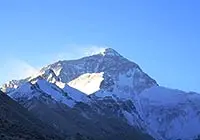 Xiling Snow Mountain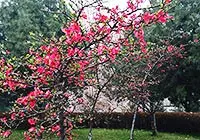 Enjoy Plum Blossom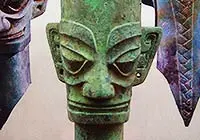 Sanxingdui Museum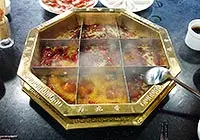 Chengdu Hot Pot
Top 10 Things to Do in Chengdu
Listen to the local weather forecast before boarding your flight, and make allowances for climate related delays. Generally, January falls under low tourist season except for occasional run in with
Chinese New Year
.
What is the temperature in Chengdu in January?
High/Low Temperatures of Chengdu in January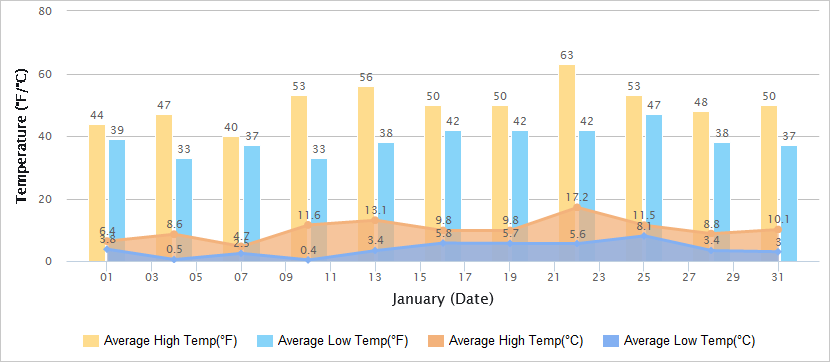 Air Quality of Chengdu in January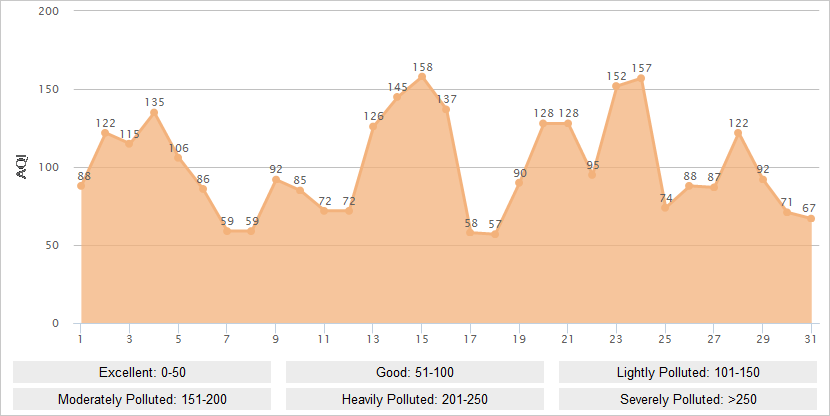 Historical Chengdu Weather in January
Jan
Temperature
Sunrise / Sunset
Humi-
dity
(%)
High
Low
1
6.4°C / 43.5°F
3.8°C / 38.8°F
08:01 / 18:13
80
2
10.6°C / 51.1°F
1.9°C / 35.4°F
08:01 / 18:14
76
3
8.4°C / 47.1°F
2.6°C / 36.7°F
08:01 / 18:15
83
4
8.6°C / 47.5°F
0.5°C / 32.9°F
08:02 / 18:15
89
5
6.8°C / 44.2°F
4.2°C / 39.6°F
08:02 / 18:16
90
6
5.3°C / 41.5°F
1.3°C / 34.3°F
08:02 / 18:17
93
7
4.7°C / 40.5°F
2.5°C / 36.5°F
08:02 / 18:18
90
8
6.1°C / 43°F
3.6°C / 38.5°F
08:02 / 18:18
88
9
12.7°C / 54.9°F
0.5°C / 32.9°F
08:02 / 18:19
82
10
11.6°C / 52.9°F
0.4°C / 32.7°F
08:02 / 18:20
78
11
13.9°C / 57°F
6.1°C / 43°F
08:02 / 18:21
73
12
14.4°C / 57.9°F
1.8°C / 35.2°F
08:02 / 18:22
78
13
13.1°C / 55.6°F
3.4°C / 38.1°F
08:02 / 18:22
79
14
12.9°C / 55.2°F
6.7°C / 44.1°F
08:02 / 18:23
80
15
12.9°C / 55.2°F
5.3°C / 41.5°F
08:02 / 18:24
84
16
9.8°C / 49.6°F
5.8°C / 42.4°F
08:02 / 18:25
85
17
12.9°C / 55.2°F
5.1°C / 41.2°F
08:01 / 18:26
82
18
15.3°C / 59.5°F
4.7°C / 40.5°F
08:01 / 18:27
88
19
9.8°C / 49.6°F
5.7°C / 42.3°F
08:01 / 18:28
95
20
15.1°C / 59.2°F
7.2°C / 45°F
08:01 / 18:29
91
21
11.7°C / 53.1°F
6.1°C / 43°F
08:00 / 18:29
92
22
17.2°C / 63°F
5.6°C / 42.1°F
08:00 / 18:30
77
23
12.1°C / 53.8°F
5.9°C / 42.6°F
08:00 / 18:31
72
24
12.7°C / 54.9°F
7.8°C / 46°F
07:59 / 18:32
70
25
11.5°C / 52.7°F
8.1°C / 46.6°F
07:59 / 18:33
65
26
10.1°C / 50.2°F
7.6°C / 45.7°F
07:59 / 18:34
57
27
10.8°C / 51.4°F
1.6°C / 34.9°F
07:58 / 18:35
49
28
8.8°C / 47.8°F
3.4°C / 38.1°F
07:58 / 18:36
60
29
8.4°C / 47.1°F
5.5°C / 41.9°F
07:57 / 18:37
59
30
7.4°C / 45.3°F
3.7°C / 38.7°F
07:57 / 18:37
78
31
10.1°C / 50.2°F
3°C / 37.4°F
07:56 / 18:36
81
- Last updated on Nov. 24, 2020 -