Top Huaiyang Restaurants in Beijing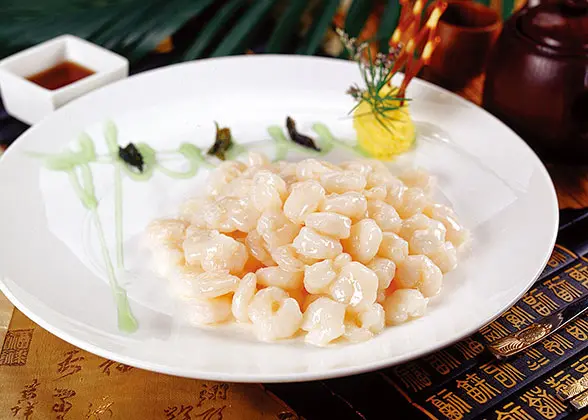 Huaiyang Cuisine is the famous cuisine of the Middle and Lower reaches of the Yangtze River, which nowadays includes Jiangsu, Zhejiang, Anhui, and parts of Jiangxi and Henan Provinces plus Shanghai. Huaiyang cuisine is regared as noble dish in Chinese cuisines, as it is served as the main course in many state banquet. Top Huaiyang restaurants in Beijing offer Huaiyang cuisine, which emphasesiszes more on the original taste of ingredients and sauces, which meet the healthy dining fashion of organic dishes.
Top Huaiyang Restaurants in Beijing
Wu Ming Ju Restaurant
Chinese name: 无名居 (wú míng jū)
The well-decorated restaurant serves the best Huaiyang cuisine food . The dishes are really tasty but some of them need to be ordered one day ahead.
Average cost per person: CNY250 - CNY300
Recommended Huaiyang Cuisine: Meatballs, Beggar's Chicken, Crystal Shrimp Meat

Xizhimen Branch
Location: No. 19, Gaoliaoqiao Xie Street, Haidian District

Yansha Branch
Location: No. 32, Zaoying Beili, Maizidian, Chaoyang District

Yayuncun Branch
Location: No. 102, Section B, Huizhong Li, Datun Road, Yayuncun, Chaoyang District

Zhongguancun Branch
Location: 3F, Liaoning Mansion, No. 2A, West Beisihuan Road, Haidian District
Mei's Mansion Family Feast
Chinese name: 梅府家宴 (méi fǔ jiā yàn)
Located deep in Daxiangfeng Hutong, this restaurant is in a courtyard and it offers luxurious dishes of Huaiyang Cuisine. If you want to have dinner here, it is wise to make a reservation ahead of time. The intriguing aspect is that the eaters do not have the right to order specific dishes: the host will arrange the menu according to different prices the eater ordered.
Recommended Huaiyang Cuisine: Walnut cream, chicken porridge, fried beef slice
Average Cost per Person: CNY750
Location: No.24, Daxiangfeng Hutong, Xicheng District
Song He Lou
Chinese name: 松鹤楼 (sōng hè lóu)
It is one of the top huaiyang restaurants in Beijing.
Recommended Huaiyang Cuisine: Sweet and Sour mandarin fish in Squirrel Shape, shrimp with dragon well tea, pan fried pork bun
Average Cost per Person: CNY150 - CNY200

Taijichang Branch
Location: No.10, Taijichang Street, Dongcheng District

Yuetan Branch
Location: No.9 B, Nanlishi Road, Xicheng District

U Town Life Branch
Location: 2-400, 4F, U Town Life, San Feng Bei Li, Chaoyang District
Yu Hua Tai
Chinese name: 玉华台饭庄 (yù huá tái fàn zhuāng)
Average Cost per Person: CNY120
Recommended Huaiyang Food: Fried Yellow Croaker
Location: Bldg 23, Ma Dian Yu Min Road, Haidian District
Changzhou Hotel
Chinese name: 常州宾馆 (cháng zhōu bīn guǎn)
Average cost per person: CNY150
Recommended Huaiyang Food: Fish Head Soup, Stewed Spareribs with Plum
Location: No. 113, Jixiang Li, Chaoyangmenwai Street, Chaoyang District
Huaiyang Chun Restaurant
Chinese name: 淮扬春饭店 (huái yáng chūn fàn diàn)
Recommended Huaiyang Food: Meatballs
Average Cost per Person: CNY150
Location: No.10, East Sanlihe Road, South Yuetan Street, Xicheng District
Huaiyang Fu
Chinese name: 淮扬府 (huái yáng fǔ)
Average Cost per Person: CNY250

Andingmen Branch
Location: No. 198, Andingmenwai Street

Zhongliang Square Branch
Location: 1F, Building C, Zhongliang Square, No. 8, Jianguomennei Street
Nanjing Impression
Chinese name: 南京大排档 (nán jīng dà pái dàng)
Recommended Huaiyang Food: fried dumplings, steamed bun stuffed with roasted duck, sweet dumplings with fermented glutinous rice and red beans
Average cost per person: CNY70

Zhongguancun Branch
Location: 1F, Shibao Street, No. 15, Zhongguancun Street

Xizhimen CapitaMall Branch
Location: 5F, CapitaMall, No. 1, Xizhimenwai Street, Xicheng District

Chongwenmen Branch
Location: 3F, Guorui Shopping Mall, No. 18, Chongwenmenwai Street
- Last modified on Nov. 15, 2019 -