8 Unique Things to Do in Shanghai Only
Shanghai is a modern metropolis preserving traditional Chinese characteristics. The diverse and rich culture endows her unique charm everywhere and providing its tourists many unique things to do in Shanghai only. Below are top 8 of them to help you have a memorable trip in Shanghai.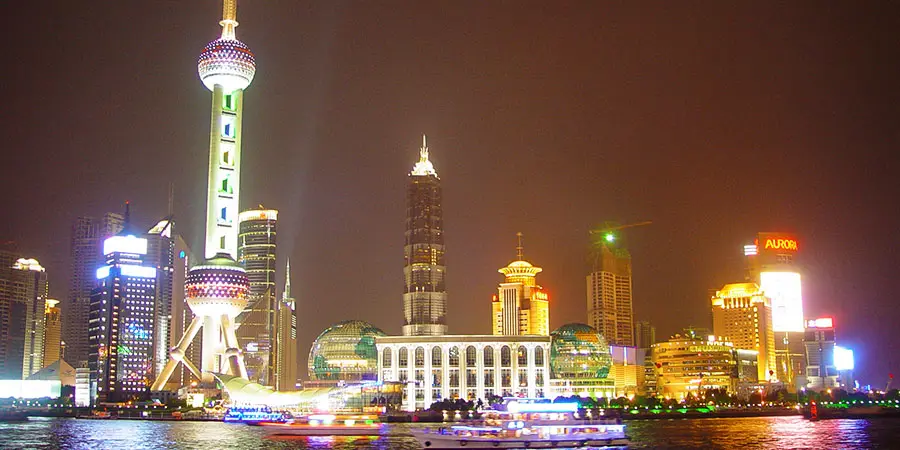 99% visitors to Shanghai will enjoy a cruise on its mother river, Huangpu River to see Western Style Building Clusters on
the Bund
and dense skyscrapers in
Lujiazui
. For a more unique Shanghai experience, you are recommended to take the Huangpu River night cruise. At night, the lights on both sides of the Huangpu River are shining and brilliant, making the buildings more attracting. It is the one of the most beautiful night views of Shanghai. In general, the duration of night cruise is about 90 minutes with the route of Shiliupu Wharf - Binjiang Avenue -
Oriental Pearl Tower
- International Convention Center - North Bund -
Waibaidu Bridge
- Western Style Building Clusters - Shiliupu Wharf.

Recommended Tour:

3 Days Shanghai Private Tour with Hotel from

$439

Huangpu River Cruise Booking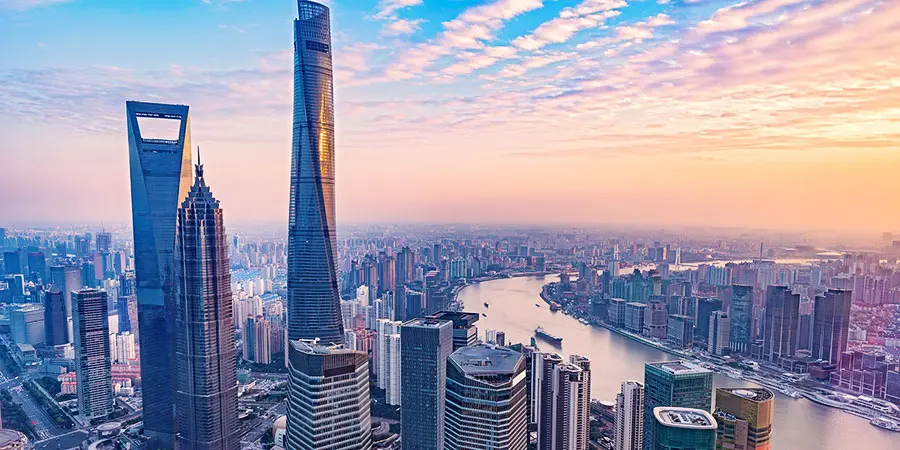 As a metropolis abundant in skyscrapers, it must be a unique thing to do in Shanghai to climb up to one of them and have a panorama of the city. Observation Deck in Shanghai Tower, the world's highest indoor observation deck, is one of the popular sites to gain such Shanghai unique experience. The observation deck is located at the 118th floor with the height of 546 meters (1,791 feet). Here, you can overlook the Oriental Pearl Tower & Jinmao Tower &
World Financial Center
in 360 degrees. After arriving at its bottom, you can directly take the express elevator to the 118F within 55 seconds. There is also a 'Sky Post Office' on observation deck, where you can choose characteristic postcards and send them to your relatives and friends.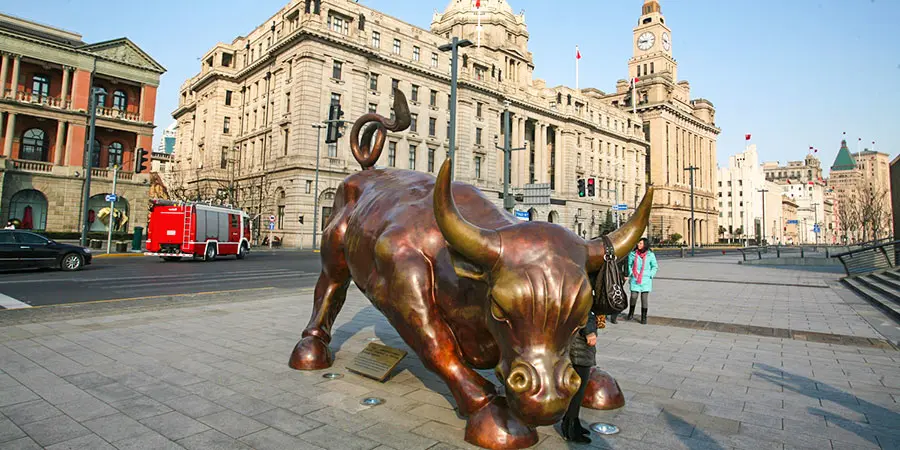 Due to its colonial history, the Bund gathers many western style buildings. Between the Waibaidu Bridge in the north and East Jinling Road in the East, there are 52 buildings of various styles, such as the Custom Building, Fairmont Peach Hotel and HSBC Building. Although these buildings came from different architects with different styles, they stand there one by one harmoniously to show the different beauty of Shanghai. Strolling along it, you are like visiting 'World Architecture Expo', being a very unique Shanghai experience.

Recommended Tour:

1 Day Shanghai Tour from

$121
Going to the International Circuit in Shanghai will bring you unique experience in the whole life. You can watch world's highest level F1 race. Every year, there would be more than 15 races from March to October. Lewis Hamilton from Mercedes AMG F1 Team, Daniel Ricciardo from Aston Martin Red Bull F1 Team, Fernando Alonso from Scuderia Ferrari F1 Team and other famous racing drivers are usually involved in the chase for the championships. If you want to experience the fun of being a racer and get close to the F1 racing motors, you can join in a test drive provided by Shanghai International Circuit.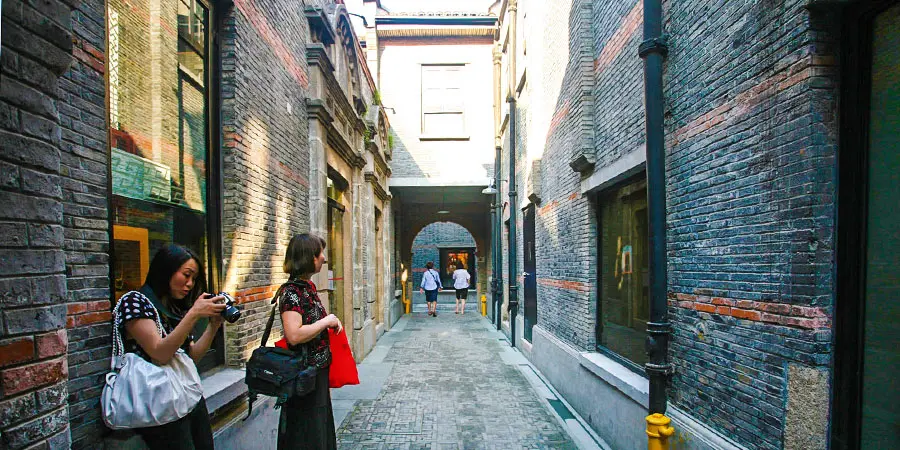 When visiting Shanghai, the first impression of many people is high-rise buildings. In fact, Shikumen Residence in old narrow alleys is also an important part of Shanghai. Shikumen Residence is actually an old style Shanghai folk house combining architecture styles of southern China and western countries. It cannot be seen anywhere else in the world. It is also a good place to explore more profound cultural heritages and regional customs of Shanghai. Hence, strolling along old narrow alleys and watch Shikumen Residence is one of unique things to do in Shanghai. The areas gather most Shikumen residences include
Tianzifang
,
Xintiandi
, Bugaoli, Zhangyuan, and Jingyunli.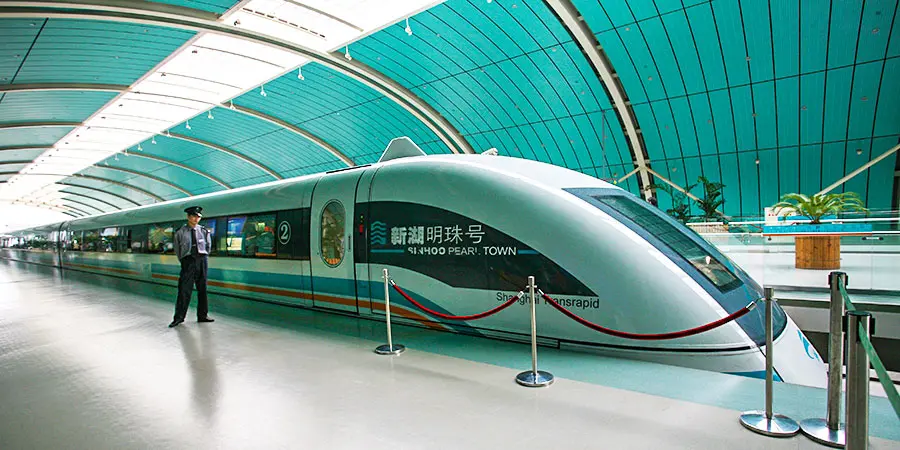 Maglev train in Shanghai is the fastest land transport tool in the whole world, and no doubt one of the unique things to do in Shanghai. With the highest speed of 430km/h (267 mph), it only takes about 8 minutes on the way between
Shanghai Pudong Airport
(PVG) and Longyang Road Metro Station, which brings a lot of convenience to passengers. The fast speed will leave you a deep impression and exciting experience. For tourists who landing at Pudong Airport, it is suggested to take Maglev Train to Longyang Road Station first and then transfer to
metro line 2
to other parts of Shanghai easily, including
East Nanjing Road
and the Bund.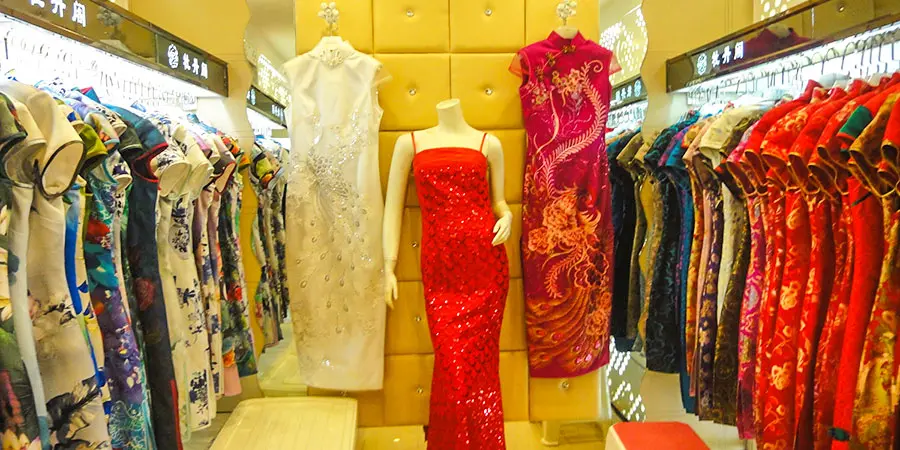 During the Shanghai trip, do you want to buy some special souvenirs? Then you can tailor-make a hand-made Cheongsam. Even after you go back home, this Shanghai unique experience will be refreshed every time you wear it. The masters of some shops in Shanghai have been making hand-made cheongsam for decades. From fabrics, workmanship and tailoring, each cheongsam is individually designed for each customer. Many hand-made cheongsam shops are located at North Shaanxi Road and South Maoming Road, the so-called 'Cheongsam Streets'. Shanghai Shiliupu Fabric Market is a recommended choice for people who seek for reasonable prices.
8
Overlook Night Scenery on Flair Rooftop
Flair Rooftop is a sky bar and restaurant, located on the 88F of the Ritz Carlton Shanghai Hotel. Here, impressive scenery and colorful night views of the Bund and Pudong area can be easily captured. When the weather is fine, you can sit on the outdoor terrace, blow breeze, enjoy the scenery with the company of the delicious food or a glass of wine, a very unique thing to do in Shanghai.

Read more:

​
15 Free Things to Do in Shanghai

​
10 Non-Touristy Things to Do in Shanghai

​
9 Interesting Places in Shanghai You Should Not Miss

Shanghai off the Beaten Path: 8 Lesser-Known Places to Visit

7 Crazy Things to Do in Shanghai for Adventurous Tourists

Best Shanghai Observation Decks on 4 Super Skyscrapers
- Last updated on May. 05, 2023 by Catherine He -