Weekend Trips from Beijing
Beijing is a mixture of both modern delights and traditional legacies of China. As a 3,000-year-old city, it retains so many historical places to visit such as the world-famous Great Wall, the grand imperial palaces and gardens. Here are the top 10 places to visit in Beijing to give a fast reference for your tour.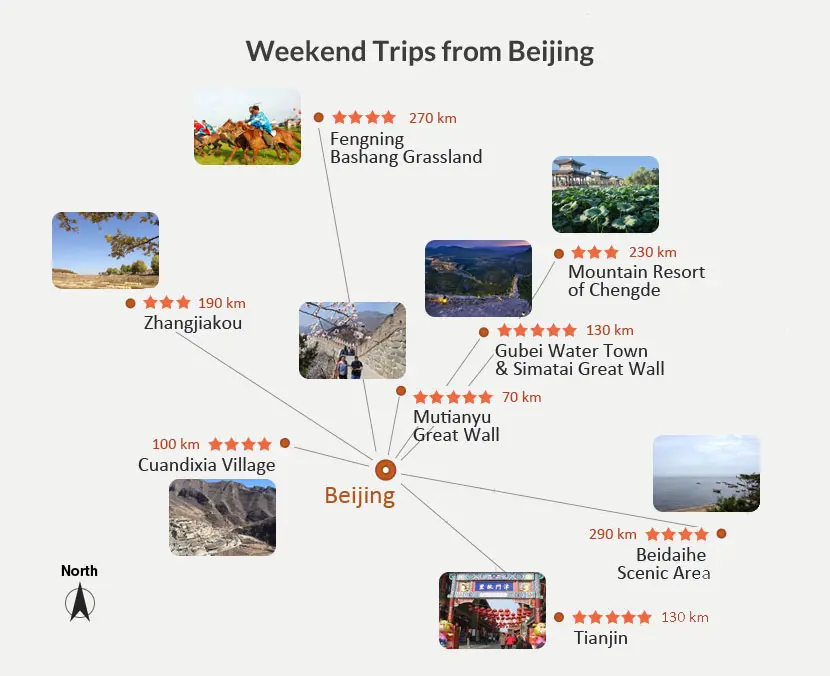 Recommendation rate:

Location: 130 km northeast of downtown Beijing, 2.5 to 3 hours' bus ride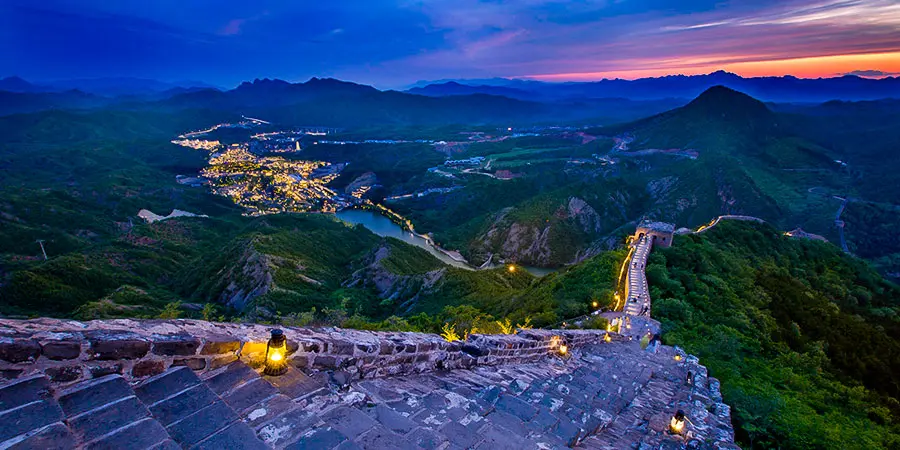 Tour Plan:
Day 1: Start off early on Saturday to take Gubei Water Town Special Bus from Dongzhimen Outside and you can get to the town at noon. After lunch, have a stroll around the town and a boat trip. As dusk, enjoy the night view. Day 2: Get up early on Sunday to hike on the Simatai Great Wall and enjoy the hot spring in the town. Go back downtown after lunch.

Local Attractions or Highlights:
Situated under the foot of the most original Simatai Great Wall, the Gubei Water Town is a unique northern water town combining both of the simplicity and delicacy. You can not only appreciate some ancient buildings here but also have a night trip to enjoy the splendor night views of the town and the Simatai Great Wall. Hiking on the Great Wall to get the true flavor of the centuries-old structure is a must-do in this weekend trip.

Recommended Tour:

2 Days Simatai Great Wall Tour from

$289
Recommendation rate:

Location: 70 km north of Beijing City, 2 to 2.5 hours' bus ride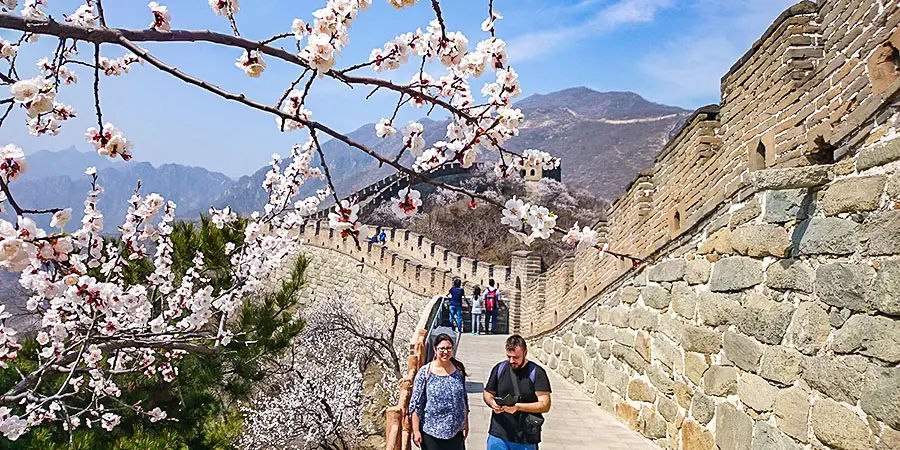 Tour Plan:
Take bus line 916 about 8 o'clock from Dongzhimen Bus Station to Huairou North Avenue and then transfer to Mutianyu Great Wall by bus line H07/ 23. Arrive at the Mutianyu Great Wall at 10:30 and take a cable car to ascend the Great Wall, and enjoy your 3 to 4 hours' hiking. The nearby Great Wall Museum is worth a visit. About 16:00, take a direct tourist bus back to the city.

Local Attractions or Highlights:
Visiting the Mutianyu Great Wall can be a perfect one-day weekend escape from Beijing. The Mutianyu Great Wall is famous for its elegance and it's one of the must-see sections of the Great Wall. The most unique architecture style of Mutianyu is the dense watchtowers. You cannot miss the Zhengguan Terrace (No. 6 Watchtower), a two-storey terrace, which is comprised of three hollow watchtowers. In addition, taking a luge down from here is a very exciting experience.

Recommended Tour:

1 Day Mutianyu Great Wall Tour from

$49
Recommendation rate:

Location: 130km southeast of Beijing, 2 hour's bus ride or 40 minutes by high speed train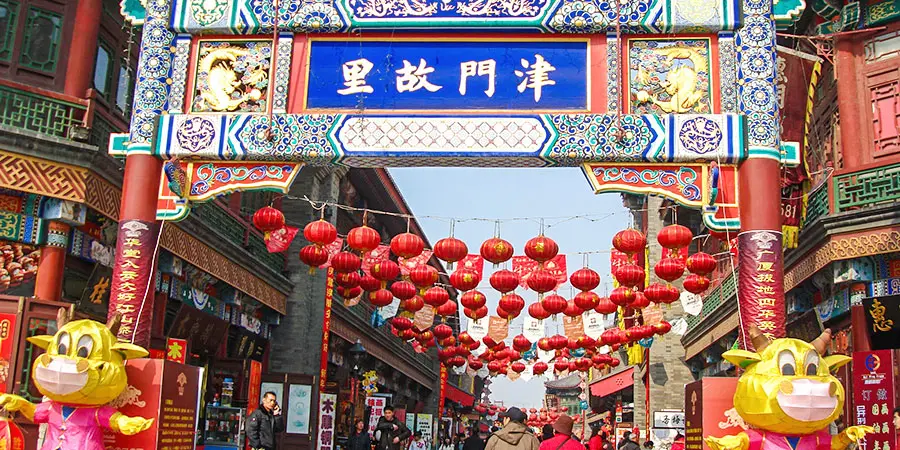 Tour Plan:
Day 1: Take a high speed train from Beijing South Station on Saturday morning. Upon arrival, visit the
Ancient Cultural Street
. After lunch, go to the largest Roman Catholic cathedral of the city,
St. Joseph Cathedral
, and take the sky wheels
Tianjin Eye
. Day 2: visit the
Porcelain House
and
Tianjin Radio and Television Tower
, and then take a train back to Beijing.

Local Attractions or Highlights:
Tianjin is undoubtedly one of the best weekend getaways around Beijing and it is a city with a long history and rich culture. The Ancient Cultural Street is lined with various famous old brands and handicraft shops. You can experience the unique folk art and taste the authentic local snacks there. Another highlight in your weekend trip is the Porcelain House, which was decorated by numerous china wares. The amazing design and decoration is very worthy to visit.
Recommendation rate:

Location: 290 km east of Beijing City, about 2 hours' bullet train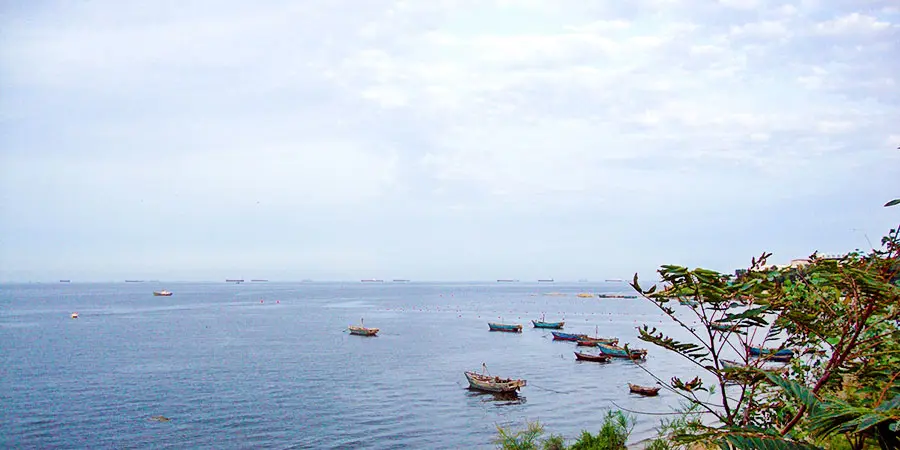 Tour Plan:
Day 1: Take the earliest high speed train at about 7:30 and arrive at Beidaihe at around 10:00. Upon arrival, enjoy a sunbathing in
Tiger Stone Park
and try some water entertainments. At night, taste sea food in a local night market. Day 2: Get to the
Dove Nest Park
before 5 o'clock to enjoy sunrise view. Then continue to enjoy your leisure time on the beach or have a coastal cycling. In the afternoon, take a bullet train back to Beijing.

Local Attractions or Highlights:
Beidaihe is one of the best places to escape the summer heat and a popular weekend getaway. The beach, cozy sunlight and the sea is easy to relax yourself. In the day time, you can enjoy a sunbathing in quality beaches and have fun with motorboat, beach volleyball, and surf boarding. What's more, watching a sunrise in Dove Nest Park is one of the best things to do in Beidaihe. If visit in spring or autumn, you can even have an opportunity to watch more than 400 species of immigrant birds.
Recommendation rate:

Location: 230 km northeast of Beijing and about 4-5 hours by bus or train

Tour Plan:
Take a train from Beijing Station to Chengde at 8 o'clock and you can get to the Mountain Resort at about 13:00.The first stop is the Resort Museum, namely the Palace Area. Then take a tourist car to sightsee in the Mountain Area. After that, enjoy a boat trip in the Lake Area or wander in the Plain Area. Finish visiting, take a late train back to Beijing or depart in the second morning.

Local Attractions or Highlights:
Mountain Resort of Chengde is the largest existing classical royal garden in China and one of the most famous summer resorts. In summer, it' s one of the best places to take weekend trips from Beijing. The resort is divided into four parts including Palace, Lake, Mountain and Plain Areas. The essence parts are the Palace Area housing many valuable antiques and the Lake Area featuring the perfect combination of the buildings and water. Meanwhile, some of the palaces were built in nanmu, a kind of precious Chinese wood and other valuable building materials to highlight the notable status of the royal family.

Recommended Tour:

6 Days Beijing & Chengde Tour from

$659
Recommendation rate:

Location: 100 km west of Beijing, 3 hours' bus ride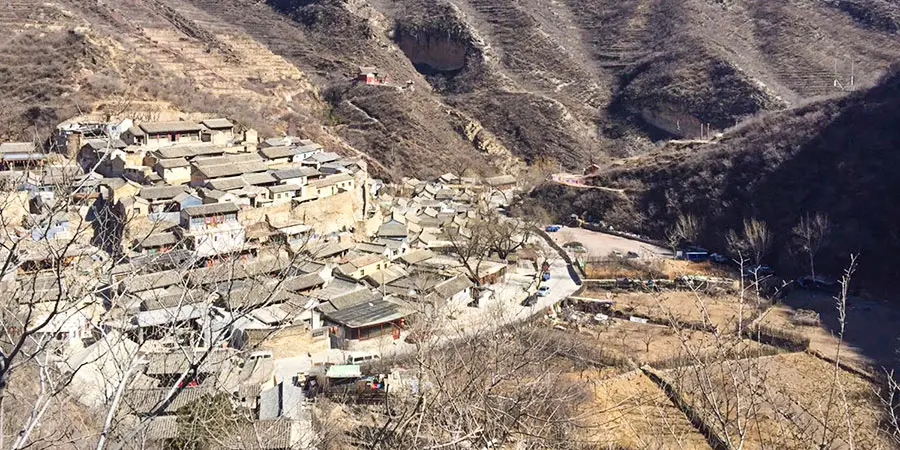 Tour Plan:
Day 1: Start off in an early morning. Upon arrival, taste some local farm vegetables to refuel for the trip ahead. After lunch, stroll around the village and appreciate the ancient residential buildings. At dusk, watch the beautiful sunset. Day 2: Enjoy a sunrise and then take a short hiking to A Tread of Sky and Baiyu Valley. After excursion, it's time to return.

Local Attractions or Highlights:
The Cuandixia Village features its hundreds of ancient residential buildings in the Qing Dynasty (1644 - 1911) and it's a good place to enjoy a weekend escape. The old houses with green bricks and grey tiles scattered on the hillside and the valley below form a beautiful picture. There is an observation platform where you can overlook the village. At sunrise and sunset, magnificent pictures can be taken there. At night, trying sleeping on the Chinese Heated Kang, a kind of brick bed possessing functions like cooking, heating and resting will give you a unique experience.
Recommendation rate:

Location: 190 km northwest of Beijing City, 4-hour bus ride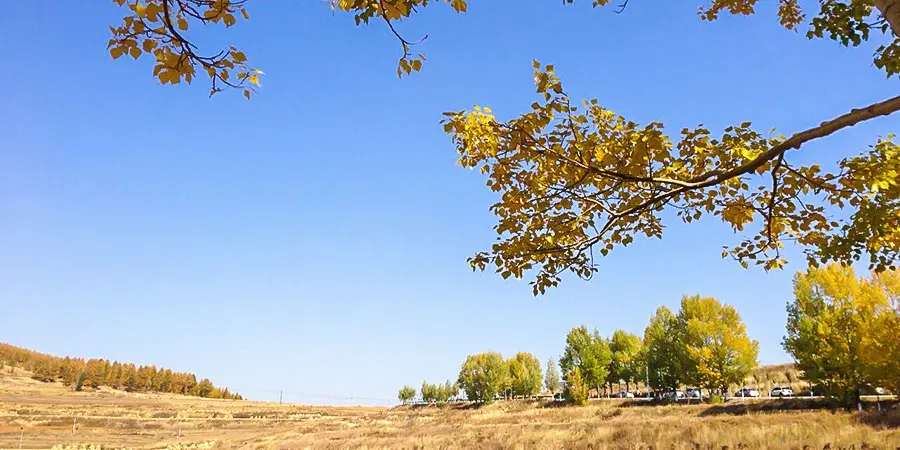 Tour Plan:
Day 1: Take a bus at 7:00 from Liuliqiao Bus Station and arrive at about 11:00. The first stop is
Dajingmen Great Wall
. Then go to
Nuanquan Ancient Town
to enjoy the Sparkling Molten Metal and stay overnight in the town. Day 2: Take a bus to Xuanhua County and visit the ancient towers like Gongji Tower, Zhenshuo Tower and Qingyuan Tower and appreciate the
Jimingyi Post House
in Huailai County.

Local Attractions or Highlights:
Zhangjiakou is one of the top places for a weekend break from Beijing. As the landmark of Zhangjiakou, the Dajingmen Great Wall has a history of more than 300 years and it's a key pass along the Great Wall. Nuanquan Ancient Town has a history more than several hundred years and boasts a kind of folk art, Sparkling Molten Metal. The hot molten metal over 1,500 Celsius degrees is poured onto the city wall and the molten iron will be sparkling and glistening to form a very spectacular picture!

Recommended Tour:

3 Days Zhangjiakou Tour from Beijing from

$369
8
Fengning Bashang Grassland
Recommendation rate:

Location: 270km north of Beijing, 4-hour bus ride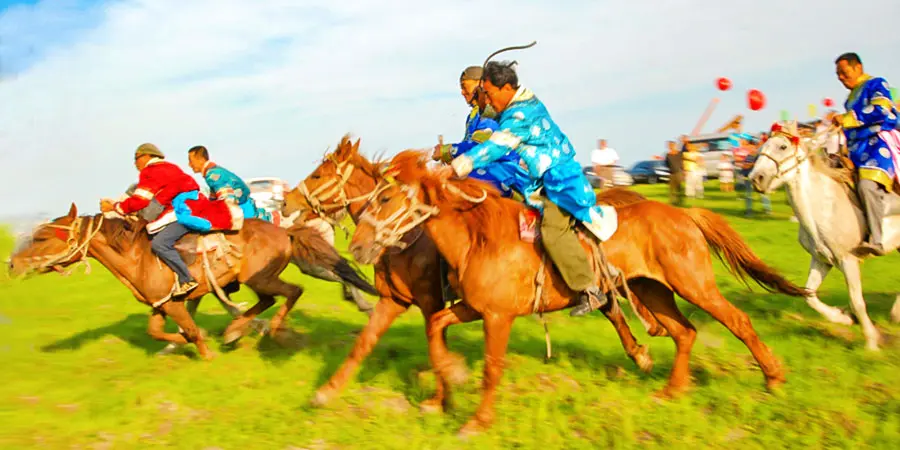 Tour Plan:
Day 1: Take a bus from Liuliqiao Bus Station to Fengning County and then transfer to the grassland. Upon arrival, take a horse riding to visit sights like Birch Forest, Huanghua Isle. At night, enjoy a bonfire party Day 2: Enjoy a sunrise on grassland and join grassland entertainments like shooting arrows, grass skating, and other exciting military games.

Local Attractions or Highlights:
As one of the best places to have a weekend trip around Beijing, Fengning Bashang Grassland is known for the clear water, blue sky and a reach of grassland. In summer time, the temperature there is only about 20C, which is much cooler than in Beijing. You can immerse yourself into nature and appreciate the unspoiled beauty. What's more, there are various entertainment activities including horse riding and motor cycling. The bonfire party and local dishes like Roast Whole Lamb are also very attractive.
- Last modified on Nov. 09, 2018 -
Questions & Answers on Weekend Trips from Beijing