Shanghai Dining: What & Where to Eat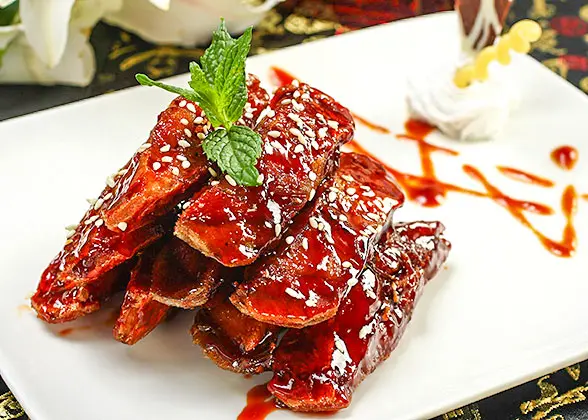 As the locals in Shanghai put it, 'Blessed are those born in Shanghai as they have the most chances to taste delicious food'. Shanghai dining is not one of the Eight Major Cuisines of China, but is a choice blend of the most appealing aspects of these other national styles of food. Also, local chefs are always ready to adopt the best aspects of foreign cuisines and make them their own. Therefore, it may be safely said that you can enjoy all the best food from home and abroad for all budgets when in Shanghai. What to eat in Shanghai? The following is the detail information:

Shanghai Cuisine

Shanghai Food

Bilingual Menu of Shanghai Dishes

Shanghai Cuisine Restaurants

Local Snacks

Snack Streets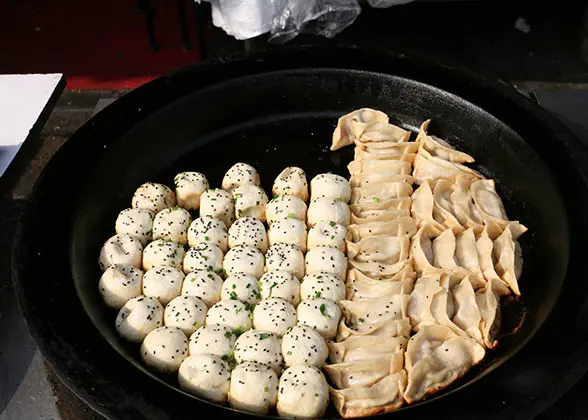 Pan-Fried Beef Steak with Black Pepper
Best Chinese Restaurants
Chinese food has a profound history and culture. Due to the large area and multiple ethnic groups which the country has, different regions have their own cuisines and famous food. Dishes of different cuisines are varied in cooking method, appearance and taste. Additionally there are many distinctive Chinese snacks you may like to try when you visit the country. When you get tired of the local dishes and want variety, the following pieces will surely be good news for you. You can refer to the following links to know about all kinds of Chinese food, including their characteristics, signature dishes and best restaurants in Shanghai. The introduction to the Shanghai Chinese restaurants includes their features, locations, opening hours and average costs for your reference. Go to taste the flavors from all over China! What & Where to Eat in Shanghai:
Top Foreign Restaurants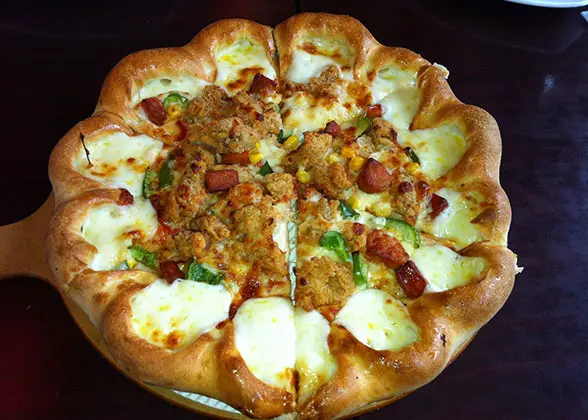 Japanese Food
Where are you from? Which kind of dish do you like? It doesn't matter! Here is a list of Other Places to Eat in Shanghai. You needn't to worry about dining in Shanghai. As an all-embracing pot of the world cultures, the city is sure to have the delicacies from all over the world. Today there are many foreigners work, study or live in the city. Many foreign visitors choose the city to be their must destination during their stay in China. Additionally more and more locals want to try dishes from foreign countries and experience the exotic customs and cultures. Therefore a number of western restaurants in Shanghai emerged and became popular.
If you find yourself with a longing for dishes from your homeland, many foreign cuisines restaurants in the city offer you a wide range of choices. The following links providing you with detailed information on foreign dishes in Shanghai is sure to get up your appetite. Cuisines from over 20 countries are introduced, including their features, signature delicacies and representative restaurants. If you want to go and have a try, the addresses, operating hours and average prices of must be useful! What & Where to Eat in Shanghai:
More Diets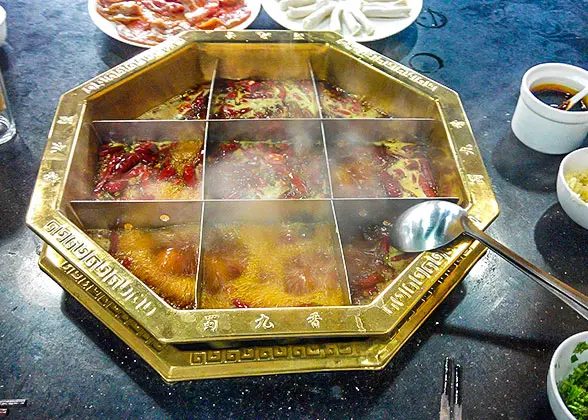 Sautéed Sponge Gourd,
Bamboo Fungus and Gingko
If you love both Chinese and western food and want various styles of delicacies at the same time, buffet dinner is sure to give you satisfaction. Maybe you are interested in trying typical Chinese hot pot; a large number of restaurants in the city serving different kinds of hot pot will not disappoint you. Missing the western steak and BBQ? Don' worry. The city's steakhouses and barbeque are excellent.
If you are on a tight timetable, fast food chains are to be found all over the city. These offer quality food at very reasonable prices. Vegetarian and Muslim restaurants are also available for diners who have special dietary requirements. Tired of common and dull dining experience? Many top restaurants in Shanghai are for you to explore. If you want to have a leisurely afternoon, please do not hesitate to go to the bakeries, confectionaries, cafes and teahouses in the city. You are sure to enjoy yourself to the full! What & Where to Eat in Shanghai:
- Last updated on Aug. 22, 2022 -
Questions & Answers on Shanghai Dining: What & Where to Eat
Asked by Alex | Aug. 27, 2019 21:27

Reply
Best food near Shanghai Renaissance Yu Garden Hotel?
Thank you
Answers (1)
Answered by Dennis from USA | Aug. 29, 2019 20:14

0

0

Reply
There are many good restaurants around your hotel. Like Zhenhou Restaurant, which is located atN0.61, South Shandong Road, Huangpu District.
Asked by John from AUSTRALIA | Aug. 21, 2019 22:23

Reply
Budgetting
Can you please tell me the average cost per person for mid range restaurants in Shanghai. We just want simple/local Chinese food cooked very well. We will be in the Huangpu area.
Thank you
Answers (1)
Answered by Nancy from USA | Aug. 22, 2019 20:54

0

0

Reply
Around CNY50-100.
Asked by Emma from CHINA | Jun. 04, 2019 19:48

Reply
What are some restaurants near Holiday Inn Shanghai Pudong Kangqiao Hotel?
Answers (1)
Answered by Gosh from SINGAPORE | Jun. 05, 2019 18:19

0

0

Reply
There are many restaurants for your choice, such as :
1. Keguan Minjian Food Restaurant: 1084 Xiuyan Road, Pudong District
2. Bujiangjiu Zhengqi Seafood Restaurant: 1082-1 Xiuyan Road, Pudong District
3. Daimei Hotpot: F1 Darunfa, 1132-1180 Xiuyan Road, Pudong District
Asked by Shazad from TRINIDAD AND TOBAGO | Apr. 23, 2018 19:30

Reply
What is the nearest halal restaurants near to Courtyard Marriot Hongqiao?
Answers (1)
Answered by Clair from UNITED KINGDOM | Apr. 24, 2018 20:01

0

0

Reply
The nearest one is Sammir Halal Restaurant in 255 Jinghua Rd, Qingpu District and it's about 2km southwest of your hotel. You can catch a taxi there.