144-Hour Visa-Free Transit in Beijing, Tianjin, and Hebei
The 144-hour visa-free transit has been implemented in Beijing, Tianjin and Hebei since December 28th, 2017. It enables air, train, and ship passengers heading for a third country or region to stay within the three places for up to six days without needing a visa application.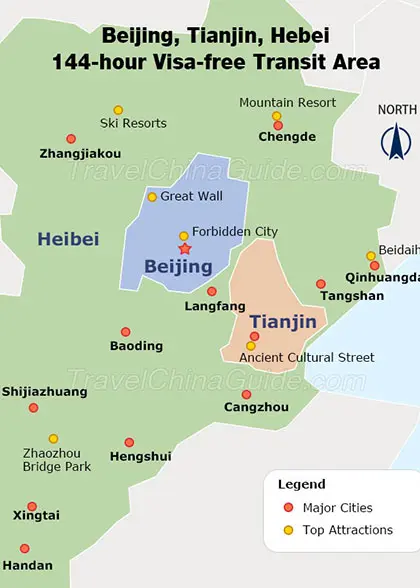 Areas Allowed to Stay
Tourists qualifying for the 144-hour free transit can move freely in Beijing, Tianjin and Hebei within the 6 days. For example, if an UK passport holder entering from Beijing Capital International Airport intends to take a 6 Days Private Olympic Tour to Beijing & Zhangjiakou offered by TravelChinaGuide, and then catch a leaving flight in Tianjin airport, there is no problem that the 144-hour visa-free transit can cover the trip and no visa will be required for the British.

Who can enjoy the 144-hour visa exemption? - List of 53 Qualified Countries

24 Schengen Agreement Countries: Austria, Belgium, Czech Republic, Denmark, Estonia, Finland, France, Germany, Greece, Hungary, Iceland, Italy, Latvia, Lithuania, Luxembourg, Malta, Netherlands, Poland, Portugal, Slovakia, Slovenia, Spain, Sweden, Switzerland



15 Other European Countries: Russia, the United Kingdom, Ireland, Cyprus, Bulgaria, Romania, Ukraine, Serbia, Croatia, Bosnia-Herzegovina, Montenegro, Macedonia (FYROM), Albania, Belarus, Monaco



6 American Countries: the United States, Canada, Brazil, Mexico, Argentina, Chile



2 Oceania Countries: Australia, New Zealand



6 Asian Countries: Korea, Japan, Singapore, Brunei, United Arab Emirates, Qatar

What Is An Eligible Route?
A: departure country ⇒ B: Beijing, Tianjin, Hebei ⇒ C: the third country or region
Passengers cannot have any stop in Mainland China between A and B, and B and C. For example, if the passenger stops in Guangzhou before entering Beijing, Tianjin, or Hebei, he or she cannot enjoy the 144-hour visa-free transit.

How to Apply for 144-Hour Visa-Free Transit?
For the application, documents including your passport valid for at least three months, visa (if applicable) and onward ticket to the third country or region should be prepared. Then you can follow the steps in the chart.
What Are the Eligible Transit Ports?
What Can I Do During the 144 Hours?
Sightseeing in Beijing, Tianjin, and Hebei
Thanks to the developed intercity high speed trains, it is quite easy for visitors to transfer from Beijing to Tianjin or cities in Hebei. The One-Card system for public buses and subways will run in the Beijing-Tianjin-Hebei region, making it even more convenient to travel in the region. Why not take advantage of this visa-free transit and easy transportation to make a trip in the Beijing-Tianjin-Hebei region?

Foreigners transiting under eligible countries' passports are able to enjoy 144-hour visa-free transit to travel within the qualified transit zone. Beijing is not only the political and economic center of China, but also a well-known tourist resort covering a large number of attractions, such as the Tiananmen Square, the Summer Palace, and the Temple of Heaven. Paying a visit to the grand Great Wall will highlight your private trip in Beijing. You could also go to Qinhuangdao City to appreciate the fascinating natural landscape of Beidaihe. In addition, viewing the Chengde Mountain Resort is recommended for it will provide you with a retreat in hot summer.


See Beijing 144 Hour Layover Tours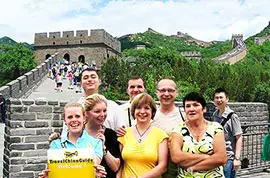 3 Days Great Wall Tour from $189 to Badaling, Mutianyu, Juyongguan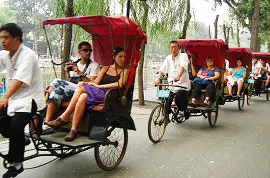 5 Days Beijing Tour with Hutongs from $469
Cost-efficient Shopping With Tax Refund Policy in Beijing and Tianjin
Trans-city tax refund in Beijing and Tianjin will help you to reduce the budget. Travelers can buy things at designated tax free stores in Beijing and Tianjin and choose to apply for a tax refund in either city. For example, if you buy things in Tianjin and your leaving flight is in Beijing, you can get the refund at the Beijing airport.

If you are a sport enthusiast, enjoying this 144-hour visa-free transit will provide you with a great convenience to watch the 2022 Beijing-Zhangjiakou Olympic Winter Games during the 6-day transit time. Besides, Ski Resorts in Zhangjiakou are ideal places for skiing and entertaining yourself close to Beijing.


Further Reading on
China 144-Hour Visa-Free Policy
:
144-Hour Visa-Free Transit in Shanghai, Jiangsu, and Zhejiang
144-Hour Visa-Free Transit in Liaoning
144-Hour Visa-Free Transit in Guangdong
(to be adopted)
Xiamen
,
Wuhan
,
Qingdao
,
Chengdu
,
Kunming
- to be implemented since Jan. 1, 2019
- Last modified on Jan. 22, 2019 -
Questions & Answers on 144-Hour Visa-Free Transit in Beijing, Tianjin, and Hebei
Asked by maz ali from UNITED KINGDOM | Jan. 22, 2019 10:12

Reply
Leaving via HK
I am flying from UK direct to Beijing for 4 days and then heading to Vietnam, but the flight from Beijing to Vietnam involves a flight change & 2 hour stop in HK. Will this be visa-free?
Asked by Ram from UNITED KINGDOM | Jan. 22, 2019 09:09

Reply
144 hour visa
If i do Malaysia to Beijing then to Hong Kong does that qualify for the 144 visa?

Many thanks in advance for your help!
Asked by Arra from LITHUANIA | Jan. 22, 2019 02:38

Reply
Traveling FRA-PEK PEK-HAN
Hello,
I from Germany fly to PEK, stay in PEK two days, later fly to Vietnam and after one week back to PEK and fly back to Germany.
Can use 144 h policy?
Not need China visa?
Asked by Andrew from USA | Jan. 22, 2019 01:29

Reply
Flying from Oakland to Canada to Beijing
Can I fly from Beijing to South Korea/another country to Beijing back to Oakland? Thank you for your time.
Asked by Arvind from UNITED KINGDOM | Jan. 21, 2019 01:50

Reply
I am a British. Travelling from London to Hong Kong on 8.4.19
From Hong Kong to Beijing on 13.4.19.
Then from Beijing to London on 18.4.19
Do I need visa?

Thanks

Arvind
Answers (1)
Answered by Rachel | Jan. 21, 2019 03:11

0

0

Reply
You don't need a visa as long as your Beijing to London flight does not touch down in either Hong Kong or mainland China.