China Train Schedule & Tickets Booking
Follow us on:



4.9

out of 5
Travel China Guide - a leading China-based tour operator provides an up-to-date schedule, and a ticket booking service for most Chinese cities.

Best service guaranteed
No hidden fees
No long queues
No language barrier
100% refund if tickets are unavailable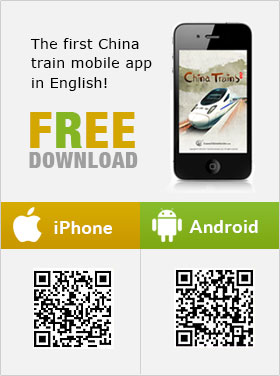 Quick Guide on China Train
See schedule of major Chinese cities:

What's On

China and Russia will Build the World Longest High-speed Railway to Connect Beijing and Moscow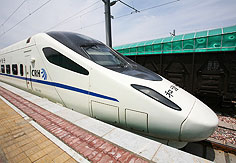 The two countries are planning a 7,000-km (4,350 miles) long high-speed railway between Beijing and Moscow, which may reduce the travel time from the present six days to less than two days after its completion. The project would cost $230 billion and may need at least five years to construct.
This huge new link would definitely be a great boost on China and Russia's passenger and cargo transport, and thus bringing a faster development to the regional economy.

China Regular Trains to Be Repainted into Green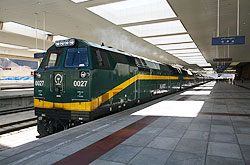 Starting from the end of this year, China's regular trains will be repainted into green, including Z, T, K, and numbered trains, excluding C, D and G ones. Those operated by Beijing, Shanghai, and Zhengzhou Railway Bureaus are the first to be repainted. The Z and T types are now mostly in blue and white while the K and numbered ones are in red and white.
The coaches will be repainted into olive green, different from the former poorly equipped dark green ones. They are air-conditioned with much better facilities. Their roofs will be in grey; the belts in light yellow with different patterns telling the types.
By December 31
st
, 2014, T65/66, Z9/Z10, T31/32, T109/110, 1461/1462 running on Beijing-Shanghai Railway will be the first to "wear new clothes".