Travel China Guide - a leading China-based tour operator provides an up-to-date schedule, and a ticket booking service for most Chinese cities.

No cancellation fee
No hidden fees
No long queues
No language barrier
99% chances of obtaining tickets
100% refund if tickets are unavailable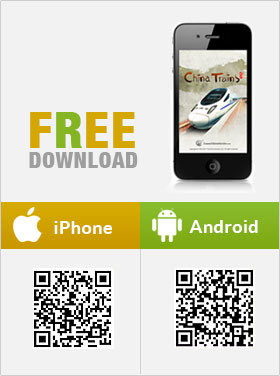 Quick Guide on China Train
See schedule of major Chinese cities:
Major High-Speed Rail Lines:

What's On

Whole Compartment Booking and Women-Only Compartment Available on High-Speed Sleeper Trains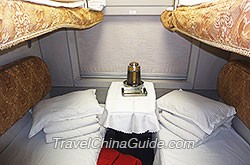 China Railway Corporation has allowed one passenger to book a whole compartment on high-speed sleeper carriages running between Beijing and Guangzhou, Beijing and Shenzhen, Shanghai and Guangzhou, and Shanghai and Shenzhen. Ticket fare is the total of all sleepers inside the compartment and each sleeper is issued a ticket with the passenger's name. To better serve our customers, TravelChinaGuide.com also launched the service of booking whole compartments in these carriages.
In addition, women-only compartments have been especially set on these high-speed sleeper carriages for the convenience of female passengers traveling alone. But currently, the ticket can only be purchased from the ticket windows at railway stations and the 'female mark' is not showed on the ticket yet.

China Train Timetable to Be Adjusted on March 20th, 2015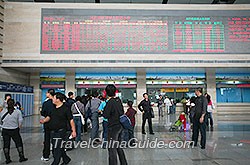 China Railway Cooperation will optimize and adjust China train timetable on the coming March 20th to better serve passengers. By then, some trains will stop running, including Z95/Z96 (Beijing West - Chengdu East), G4567/G4568 (Beijing West - Zhengzhou East), and G299 (Jinan West - Shanghai); while some will be newly put into service, including G585/G586 (Beijing West - Wuhan), D909/D910 (Beijing West - Shenzhen North), D927/D928 (Beijing West - Nanning), Z203/Z204 (Beijing - Harbin), C6309/C6310 (Chengdu East - Emeishan), and G316/G317 (Chongqing North - Qingdao). The overnight high-speed sleepers including Beijing - Guangzhou, Beijing - Shenzhen, Shanghai - Guangzhou, and Shanghai - Shenzhen will also stop running every Tuesday to Thursday. Besides, the underground direct line between Beijing Railway Station and Beijing West Railway Station will be opened, which will bring great convenience for transfer passengers of the two stations.

Train Tickets for Qingming Festival and May Day Holiday Put On Sale

Xian - Chengdu High-Speed Train to be Opened in 2017

Read More