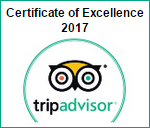 TravelChinaGuide is ready to serve you as an expert on China train tickets booking and guided tours. See
China Train Tour Reviews
from thousands of our customers.
Why Choose Us
Lowest Service Fee
Lowest Delivery Fee
Reschedule for Free
English Expert Service
99% Obtaining Tickets
Best Available Seats for Family & Friends
Quick Guide on Train Travel in China
China train system boasts over 77,000 miles (124,000 km) long railway, including the world's largest high speed train network connecting more than 500 cities across the country, and the highest speed can reach 186 mi/h (300 km/h). To plan a budget, convenient and safe travel, China train is your best choice. Start to search the timetable and book your tickets now!
Best China Train Travel Routes:
What's On
Running Speed of Beijing-Shanghai High Speed Trains to be Increased
This action will be taken around the National Day, Oct. 1 of 2017. Though most bullet trains are designed with a top running speed of 350 km/h (217 mph), they usually conservatively run at a speed of 300 km/h (186 mph).
Now, after a series of tests, the speed will be increased to the designed speed. The Harmony Model and Fuxing Model on Beijing-Shanghai High Speed Railway will all speed up. G1, the fastest one on this railway, will shorten its running time to four hours. Currently, a single trip takes almost five hours. Others with more stops on the way will finish a single trip within five hours.
New Bullet Sleeper Trains Put into Use Since July 2017
Since July 2017, new bullet sleeper trains have been put into use. Double-deck beds are arranged on both sides of the aisle, in parallel with the running direction of the train. A window is set up for each bed, enabling all passengers to have a view out of the window. There is a bed curtain to give passengers private spaces, as if the bed were a mobile hotel. Convenient facilities like table, reading lamp, outlet, coat and hat hook, and pants hanger can all be found around the bed. Besides, the length between the upper bed and the ceiling has been improved to leave more space for upper bed passengers. They can sit comfortably on beds.

At present, only D311 and D312 operating between Beijing South and Shanghai adopt this new type. A full ticket costs CNY 650. Often departing at evening and getting to destination in the morning, these trains not only save passengers' travel time, but also provide higher comfort level.
Read More