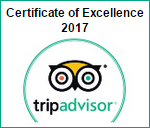 TravelChinaGuide is ready to serve you as an expert on China train tickets booking and guided tours. See
China Train Tour Reviews
from thousands of our customers.
Why Choose Us
Lowest Service Fee
Lowest Delivery Fee
Reschedule for Free
English Expert Service
99% Obtaining Tickets
Best Available Seats for Family & Friends
Quick Guide on Train Travel in China
China train system boasts over 124,000 km (77,000 mi) long railway, including the world's largest high speed train network connecting more than 500 cities across the country, and the highest speed can reach 350 km/h (217 mph). To plan a budget, convenient and safe travel, China train is your best choice. Start to search the timetable and book your tickets now!
Best China Train Travel Routes:
What's On
China Railway Corporation Launched Seat Selection Function for High Speed Trains
As of October 12, 2017, passengers can select seat when booking high speed train tickets from 12306.cn, the official website of China Railway Corporation. It means they can now decide which seat to take, whether it's beside the window or the aisle, though the carriage and row numbers are still subject to random allocation. This function is promising to win popularity among travelers, especially for those who travel in a group with families and friends.
Since the official website does not have an English version, foreign passengers may still need to seek help from an agency. TravelChinaGuide will try our best to book a ticket for customers to satisfy your needs to the largest degree.
Double Security Checks Required for Trains Bound for Beijing since October 9, 2017
From October 9 to October 31, 2017, passengers taking trains for Beijing need to undergo double security checks, namely, a regular one before entering railway stations and an additional one at waiting halls.
During the second security check, all luggage will be opened for manual examination, which is time-consuming. Therefore, for passengers heading for Beijing during this period, it's advised to arrive at railway stations at least two hours before scheduled departure time on your ticket.
Read More