Xi'an Travel Guide
Xi'an, located in central-northwest China, records the great changes of the country just like a living history book. Called Chang'an (meaning the eternal city) in ancient times, it is one of the birthplaces of the ancient Chinese civilization in the Yellow River Basin area. As the eastern terminal of the Silk Road and the site of the famous Terracotta Warriors of the Qin Dynasty, the city has won a reputation all over the world. More than 3,000 years of history including over 1,100 years as the capital city of ancient dynasties, have endowed the city with an amazing historical heritage. Travelers marvel at the numerous historical sites and cultural relics in the city.


Read more about History.

Known as the leading city of China's Western Development Drive Program since 1990s, Xi'an is an important economic, cultural, industrial and educational center of the central-northwest region, providing visitors with modern and convenient facilities.


Read more about Xi'an Facts; Where is Xi'an China
Tickets & Activities
Click and book tickets for attractions and shows in a fast and convenient way to guarantee your entry or select a preferable seat. This is particularly of great help for independent travelers.
Tour Planning
Practical tips and suggestions are offered in this part for visitors' better experience in this city. You may be interested in the following topics:
Xi'an is one of the most important and convenient transportation hubs in central and western China. Frequent flights, trains and buses connect the city with other major cities all around the country. The urban transportation of the city has been somewhat frustrating in recent years because of the metro construction. Now metro line 1, line 2 and line 3 are in operation. Several other lines are also under construction or in the planning process. For now the buses and taxis can take you to get around the city.
Best Time to Visit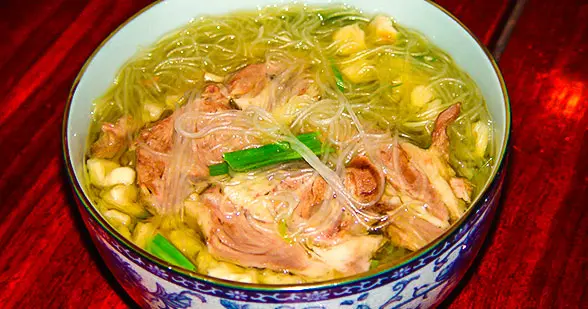 Praised as 'the capital of table delicacies', Xi'an has been rich in delicious local snacks such as the must-try Crumbled Flatbread in Mutton Stew (Yangrou Paomo), Cold Noodles (Liang Pi) and Shaanxi Sandwich (Rou Jia Mo), travelers can also find delicate Guangdong dishes, popular Sichuan food and various kinds of fashionable foreign delicacies.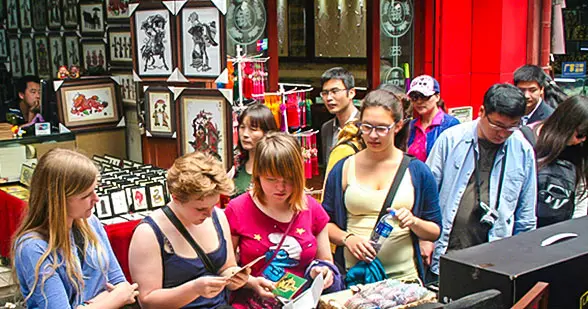 Curio and craftwork is a feature of shopping in this city and of course an attraction for visitors. The Ancient Cultural Street of Shuyuanmen and Antique Market are recommended for buying souvenirs such as the Tang tri-colored glazed pottery, replicas of Terracotta warriors, as well as folk handicrafts of paper-cut and shadow puppet. Also there are many modern shopping outlets, including big shopping centers, department stores and supermarkets in and around the city - the biggest and most comprehensive being Kai Yuan Shopping Mall and Century Ginwa Shopping Mall.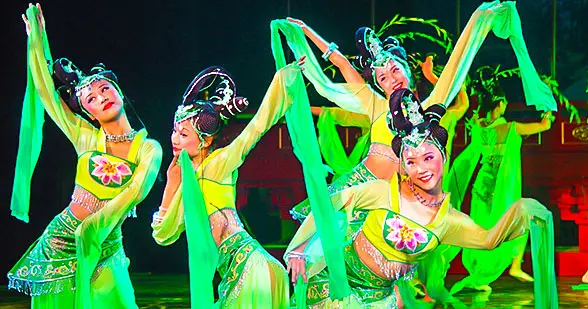 The night life in this ancient city has a unique glamour. Travelers can enjoy the night scenery around the Bell Tower, stroll around the ancient Giant Wild Goose Pagoda and view the music and light fountain performance on the north square under the pagoda, as well as watch a Tang Dynasty Music and Dance Show or a show of the local Shaanxi Opera (Qin Qiang). For the party-loving owls, more modern and fashionable hangouts are available, including the various karaoke bars, discos and nightclubs.

9 Best Night Markets

Further Reading
Top 10 China Destinations for First Time Travelers
10 Places to Visit in China for a Trip of a Lifetime
Travel in Depth: 10 Best Places to Visit in China for Return Visitors
- Last modified on Apr. 13, 2021 -
Questions & Answers on Xi'an Travel
Asked by Thom from USA | Oct. 17, 2020 23:23

Reply
Is address valid
Address: No. 666, Eurasia avenue, ecological district, weiyang district  ou ya guo ji building B-309

City;Xi'an

Province:Shanxi

Country:China

Zip code :710006


Answers (1)
Answered by Taylor | Oct. 25, 2020 23:55

0

0

Reply
Yes, the address is valid. Don't worry.
Asked by Hector from SPAIN | Jan. 31, 2020 23:57

Reply
End of spring festival
A Friend and I are planning to visit xi'an+beijing from 2 to 9 of February. Due to the current situation we do not know if tourist places (terracotta army, forbidden city, great wall...) are opened or closed. We have been to shanghai-Hangzhou-Suzhou this week and places were closed. We have read that places will return to normality after 2nd of February, but we are not sure wat to expect due to Spring festival+virus situation.

Thank you
Answers (1)
Answered by Vincent from FINLAND | Feb. 01, 2020 20:00

0

0

Reply
Well, yes, you are right. Many popular scenic areas are closed because of the virus situation. There is no news about the reopening time. You are suggested to keep close attention to the latest news.
Asked by nazratul from MALAYSIA | Jan. 27, 2020 17:09

Reply
Is Xi'an Safe from Wuhan Virus?
i will going to xian on 18 feb 2020, is xian safe? How about all the attraction place is it open to public?
Answers (1)
Answered by Mabel from FRANCE | Jan. 31, 2020 19:06

0

0

Reply
Well, I am afraid not. As I know, most popular attractions and large shopping malls are closed in these days.
Asked by Marcia from USA | Jan. 07, 2020 12:17

Reply
Cruise ship arriving Shanghai 17 March from Hongkong have tour to Xi'an (arranged by cruise line)
and then flying to Beijing to rejoin ship on 22nd of march...continuing onto Dalian by ship...departing China at 5pm b cruise ship on 24 March. Will 15 day visa exemption work for this trip?
Answers (1)
Answered by Hazel from UNITED KINGDOM | Jan. 07, 2020 22:19

0

0

Reply
No, you are not eligible for the policy. You need to apply for the Chinese visa in advance in your country.
Asked by Anna from POLAND | Dec. 03, 2019 14:07

Reply
Is there a free bus from Xi'an North to The Warriors?
Answers (1)
Answered by Emma from FINLAND | Dec. 03, 2019 22:55

0

0

Reply
No, based on the latest information, there is no free bus from North Railway Station to there now.