Hong Kong Transportation
Getting There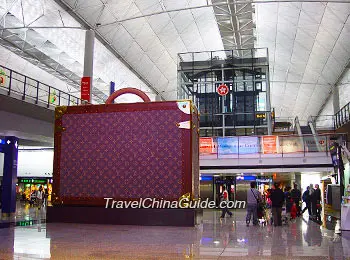 HKIA

Air
Hong Kong International Airport (HKIA) is one of the major transport hubs in Asia. As the fourth busiest international passenger airport in the world, it has some 750 aircraft movements every day and it operates 90 airlines to around 150 destinations around the world, including some 40 cities in Chinese Mainland. No matter where you travel from, overseas or Chinese Mainland cities, you can get there by plane.



Flights:


Beijing - HK Flights


Shanghai - HK Flights

Train
If travelers start from Beijing, Shanghai or some cities of Guangdong Province to Hong Kong, through train services are available. Tickets can be bought at Hung Hom or any Kowloon-Canton East Rail station, or through travel agents. As the intercity passenger services are cheaper than air services, it is the choice of lots of intercity passengers.


Hung Hom Railway Station


HK - Beijing Train


HK - Shanghai Train


HK - Guangzhou Train



Ship
Developed from a fishing village, this area has a lot of waters and piers. There are all together 4 cross-boundary ferry piers, one near the International Airport, one in Hong Kong (HK) Island, one in Tsim Sha Tsui, Kowloon, and one in Tuen Mun, New Territory. Daily direct sailings transfer between the city and Shenzhen, Macau as well as cities of Guangdong Provinces, like Zhuhai & Zhongshan.


HK - Zhuhai & Zhongshan Ship


HK - Shenzhen Ship



Long-Distance Bus
It has a variety of cross-boundary bus connections with destinations around Guangdong Province and beyond, including Xiamen, and Guangxi's Yangshuo and Guilin. With cross-boundary bus service, transit passengers at Shenzhen Bao'an International Airport have an easy and direct access to Hong Kong.


Shenzhen Bao'an International Airport - HK



Hong Kong – Macau Helicopter
Helicopters provide the most expensive yet fastest mode of transport between Hong Kong and Macau.


Getting Around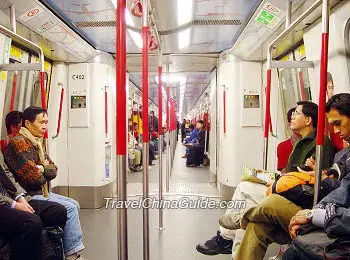 MTR

It is compact and easy to navigate, with street, bus and subway signs clearly marked in English. Travelers can ride on subway trains, light rail, bus, minibus, ferry, tram and taxi to transport them, yet they all have their own fare system and require a new ticket each time you transfer from one to another. However, if you are going to stay there for several days, think of buying the Octopus Card, with which you can hop on and off trains, trams and most buses and ferries, not worrying about purchasing tickets each time.


MTR
The city's Mass Transit Railway (MTR) is modern, fast and easy-to-use. It is safe to say that railroads are the backbone of the whole transportation network in this area. The city's MTR network now run 10 subway lines, 1 airport express line, 1 light rail system with 12 routes and 1 tourist cable car system
Ngong Ping 360
. By 2016, it will have 12 subway lines, stations of which will be a stone's throw from most residential areas.

Subway Map

Bus
Most buses in the city are double-decker and some are air-conditioned. The buses serve HK Island, Kowloon, New Territory and some parts of Lantau with a cheap fare. However, it is advised to get to know the route map first if visitors have no idea of their streets. One big offer for bus passengers is the great scenery outside the window.
| | |
| --- | --- |
| Double-decker Buses | Taxi |

Public Light Bus
Two kinds of public light bus run around the city, one for set routes and the other for unfixed routes. The set route bus is yellow-green coated with fixed pick-up and get-off points. Ticket fare is paid before passengers hop on. Whereas, the unfixed route bus is red-yellow with destinations and fare written on a board on the front of the bus. The pick-up and get-off points can be wherever passengers want, so passengers tell driver the destination minutes before they hop off and pay.

Peak Tram
Visitors usually choose to take the Peak Tram to climb to the Victoria Peak to have a full view of the beautiful scenery of the city. It is the earliest transportation means operated since 1888. Taking the tram is regarded as the best way to explore this city; thousands of visitors are delivered everyday.



Tram & Escalator
Trams has run for more than a century solely in HK Island. Because of the sound trams make, they are called "Ding Ding" by the local. Trams are cheap and move slowly in downtown HK Island and thus a chance to enjoy the pictures around. Escalator is what visitors take to Victoria Peak for a panoramic Hong Kong. Nevertheless, the century-old escalator itself gives tourists a unique experience.
| | |
| --- | --- |
| Tram in HK Island | Ferry |

Ferry
Except for the trams, Star Ferry has also served the city for a century, running between Central and Tsim Sha Tsui and between Wan Chai and Tsim Sha Tsui and Hung Hom. It is really a great joy to take star ferry for the glittery and glamorous high-rises between Central and Tsim Sha Tsui, especially during Christmas and New Year time. There are also other ferry services and it seems to be the only choice for those who head for outlying islands.



Taxi
It is easy to flag down a taxi, especially at taxi stands or before hotels. To tell whether a taxi is with people in it or not, just see the light box on top of it or the mile indicator. Phone calls are made for taxi service if there is the need. It is worth to note that some of the tunnels are passed with tunnel fees.